Kylie Jenner fronts Acne Studios' FW23 denim campaign
Kylie doubles down between mud, new denim pieces and wet looks
The world of Acne Studios meets the world of Kylie Jenner, presented as the face of the brand's FW23 denim campaign in an unprecedented, essential and authentic version. The images, shot by Dutch photographer and director Carlijn Jacobs in Los Angeles, have an aesthetic that is both raw and refined. They show the founder of Kylie Cosmetics in a look that is a far cry from the glossy glamour she has accustomed us to: no flawless make-up and bodycon dresses, but wet-effect hair, body paint and denim clothing with an oversized silhouette and worn, dirty washes.
"The campaign sought to showcase Kylie as a woman who is in control, has love for herself and is unafraid to embrace her desires. I aimed to celebrate her individuality by doubling her. She loves herself and is not afraid to show it," explains creative director Jonny Johansson. Kylie is excited about the collaboration: "This campaign is one of my favorites. I loved working with Carlijn and I love the simplicity of the images, they have strength in their directness."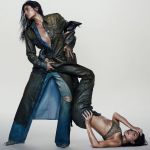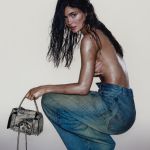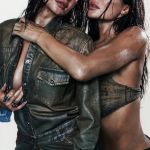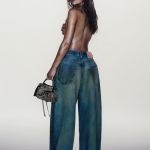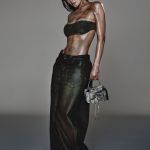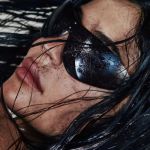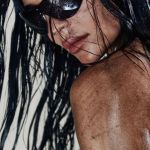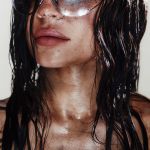 At the heart of the campaign is a love of denim. When the brand first appeared in 1996, creative director Jonny Johansson gave away 100 pairs of jeans to artists, creatives and fans of the brand. Today, almost 30 years later, denim is still a staple at Acne Studios, "an endlessly important material that [he] reinvents every season," as Johansson calls it. Kylie Jenner wears the unisex denim model "2023", which is cut oversized and available in both the vintage wash "penicillin" and the waxed wash "oil-coated". The other style Jenner wears is "2021"," a loose-fitting mid-waist, wide-leg jean first introduced in the 2021 collection and available in the same worn washes, and the floor-length denim "Dacna" maxi dress. Complementing the campaign looks are accessories from Acne Studios' latest FW23 collection, such as the new multi-pocket bag in scuffed leather and the season's iconic sunglasses.
The entire FW23 collection is available on the Acne Studios webstore and in shops worldwide.