Victoria's Secret Angels together again for "The Icon"
Gisele Bündchen, Naomi Campbell, Emily Ratajkowski, Adriana Lima, Hailey Bieber are the stars of the lingerie brand's new advertising campaign
Gisele Bündchen, Naomi Campbell, Adriana Lima and Candice Swanepoel Gisele Buendchen, Naomi Campbell, Adriana Lima and Candice Swanepoel are back together for The icon, the campaign for Victoria's Secret's new underwear and lingerie collection, which brings together historic and new faces of the brand. The shots by Mikael Jansson feature Adut Akech, Hailey Bieber, Paloma Elsesser, Sui He and Emily Ratajkowski, alongside these four iconic tops. They form a new and increasingly inclusive Victoria's Secret Angels crew that aims to highlight and celebrate the uniqueness of all women, regardless of size or age. Some of these names will also be featured in the Victoria's Secret World Tour, the brand's new runway show focused on the world's emerging creatives, which will debut on Prime Video on 26 September.
The return of Gisele and Adriana
"The talent featured in the Icon campaign are both dynamic women from the brand's past and the present, who embody what it means to feel confident and powerful in their own unique way, with distinct and powerful voices, which makes them iconic". Raul Martinez, Creative Director of Victoria's Secret, said. The new campaign is an opportunity to revisit some tops that have made the brand's history, such as Gisele, who walked the runway for the brand from 1999 to 2017 and wore the $15 million "Red Hot Fantasy Bra" in 2000, which holds the Guinness World Record for the most expensive bra in history. Then, as she confesses in her autobiography, "the more time went by, the less comfortable I felt being photographed on the catwalks in just a swimming costume or a thong." So she left it up to fate to decide whether or not to keep doing it: she crumpled up two pieces of paper that said "Yes" and "No", put them in an empty teacup, closed her eyes and drew "No" It's also a comeback for Adriana Lima, who holds the record for attending the most Victoria's Secret fashion shows and is officially hanging up her wings in 2018 after 20 years with the brand.
The Icon by Victoria's Secret collection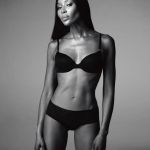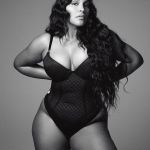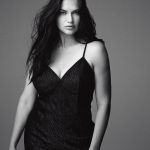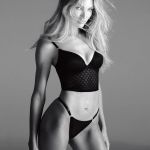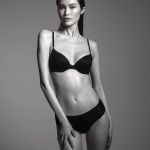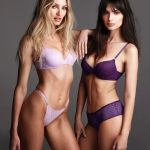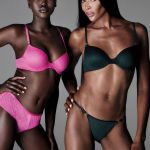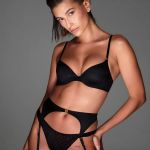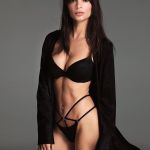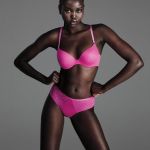 At the heart of the collection is the Icon by Victoria's Secret Push-Up Demi Bra, which uses innovative lifting and shaping technology to accentuate the wearer's natural shape. The bra features lace, lightweight push-up padding, a smoothing wing and fully adjustable, convertible straps. Janie Schaffer, Chief Design Officer of Victoria's Secret, is thrilled: "We are so excited to be launching The Icon by Victoria's Secret collection. The collection was made to enhance one's natural shape while staying true to the supportive and seamless look that we love. It's an exciting, elevated collection to add to your wardrobe, while reinforcing that we are all icons". The collection, which will be available in selected shops and on the brand's e-commerce site from Thursday 10 August, also includes trousers, briefs and gowns. In line with Victoria's Secret's rebranding, following the decline which began in 2018 when former boss Ed Razek was accused of misogyny and the company was widely criticised for its lack of inclusivity and promotion of unrealistic beauty and body standards, each garment will be available in a wide range of sizes, from XS to XXL.