The return of Daria Werbowy
The model was chosen by Sabato De Sarno for the new era of Gucci
"What happened to Daria?" This question is often asked by fashion fans and those who grew up seeing Daria Werbowy on the catwalk or on magazine covers. The answer? She lived her life away from the limelight, maybe she travelled the world with a backpack on her shoulders, maybe she walked in the woods of Ireland, where she lived at least until a few years ago, together with her dog and her camera. Who knows. But now she's back. Or rather, she has reappeared, thanks to her friend Sabato De Sarno, who has chosen her to star in his first campaign as Gucci's new creative director. Everyone expected (or at least hoped) that the model who made history with Gisele Buendchen, Natalia Vodianova and Natasha Poly in the early 2000s would make her comeback alongside Phoebe Philo when the designer presents the first collection of her eponymous brand in September, renewing an iconic partnership. Daria, on the other hand, surprised everyone by once again deciding to go her own way. And as always, we're glad she did, because we missed her.
The comeback for De Sarno and the new Gucci campaign
In a surprise move, Sabato De Sarno posted a picture of his first campaign for High Jewellery as Gucci's creative director on his Instagram profile one weekend in August. Ahead of his fashion week debut in September, the designer chose Daria Werbowy to interpret his vision for the brand. In the photo by David Sims, styled by Alastair McKimm, the model is seen by the pool at the Chateau Marmount in Los Angeles. She is wearing only a bikini, with the double-G logo sticking out the side, and a gold earring. "Daria, we started working together in this industry in 2003, and here you are with me at the beginning of this new adventure. David, you photographed her debut, now you're behind the camera for her comeback." Wrote De Sarno, who in an IG story also posted another photo from 2003 of him hugging Daria, proving their 20-year friendship. The campaign (FW 2004) with Werbowy during the Gucci by Tom Ford days dates back to around the same time, a period the new image unveiled in recent days also seems to recall with its sensual, minimalist and glamorous aesthetic.
The career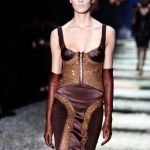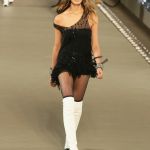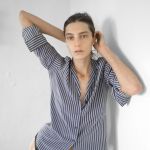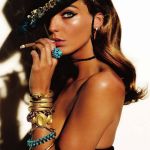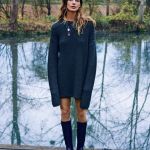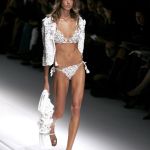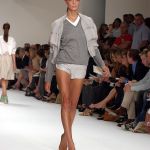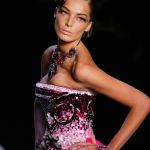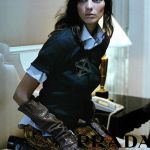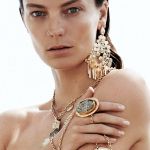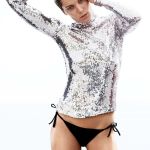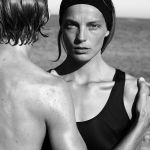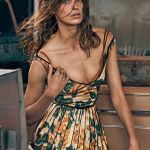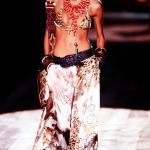 Daria Werbowy was born in Krakow in 1983 into a family of Ukrainian descent and moved to Canada in the mid-1980s. At the age of fourteen, she came to the attention of the Susan J. Model & Talent Management agency after winning a beauty contest. She later moved to Elite Model Management and became famous through a Prada campaign in 2003. From then on, the model became the face of Lancôme Cosmetics and enjoyed one success after another, appearing on the covers of the most important magazines and in advertising campaigns, as well as for major brands. A few names? Christian Dior, Yves Saint Laurent, Marc Jacobs, Louis Vuitton, Chanel, Michael Kors, Gucci, Stella McCartney, Versace, Dolce & Gabbana and Fendi. In July 2007, Forbes listed her among the ten highest-paid models in the world, but Daria got fed up with the hectic pace imposed on her by the fashion system and the stereotypical role of the model and took a sabbatical to travel with her family. Since then, she has only taken part in selected projects such as campaigns for Céline and Equipment. Then in 2016 she retired for good (?) and suddenly disappeared from the scene until she resurfaced in recent days for Gucci.
The relationship with Phoebe Philo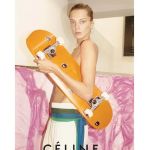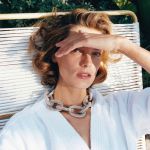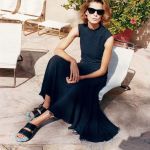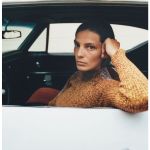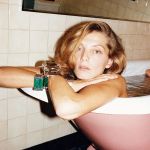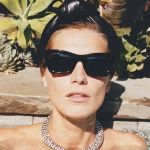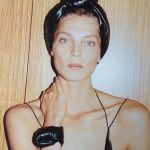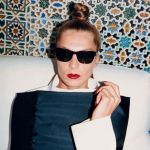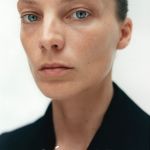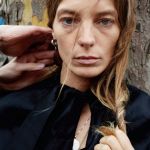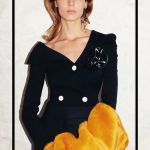 Her ethereal and icy beauty, her essential and clean-cut mile-long legs, her icy eyes, her magnetic gaze and her idiosyncratic diva attitude have for years been associated with Phoebe Philo, for whom she was not only the face of Céline in Juergen Teller's campaigns, but also muse, almost doppelganger. The relationship between the two seemed so symbiotic that many almost take it for granted that Daria will be back on the runway and in advertising shoots when the designer unveils the first collection of her eponymous brand in September, which is expected to include 150 looks ranging between ready-to-wear and a range of accessories. Now that the model is back working for Gucci, a renewed collaboration between Werbowy and Philo seems more likely.