The muses of Karl Lagerfeld
From Claudia Schiffer to Kristen Stewart
Every great designer had his muse, a figure who could embody his ideal of beauty and inspire his creativity. Hubert de Givenchy had Audrey Hepburn, Jean Paul Gaultier had Madonna, Gianni Versace had his sister Donatella, Azzedine Alaïa had Grace Jones, but Karl Lagerfeld never limited himself to just one person. From his first job as assistant to Pierre Balmain to his last days as creative director of Fendi and Chanel, the emperor of fashion often switched muse, turning to different collaborators, stars and models from time to time, in many cases helping to turn them into fashion icons. Starting with his beloved Choupette, the cream-coloured, ice-blue-eyed Burmese cat that Karl treated like a daughter, the list of names that influenced his style is very long and includes Anna Piaggi, Carine Roitfeld, Caroline De Maigret, Keira Knightley, Naomi Campbell, Diane Kruger, Baptiste Giabiconi, Brad Kroenig and son Hudson Kroenig, Lily Allen, Lily-Rose Depp and many, many others. What do they have in common? They are interesting, unconventional, irreverent and have the undisputed 'it' factor.
Now, with the Met Gala 2023 coming up to celebrate his career, G-Club has selected some of Karl Lagerfeld's favourite muses to find out more about the German designer and his relationship with fashion and beauty.


Inès de la Fressange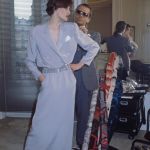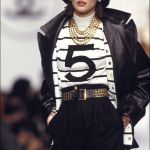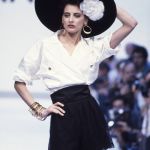 Inès de la Fressange was the first model to become the face of Chanel. in 1983, she signed an exclusive contract that did not allow her to work for any other brand. "I would not do it without Inés de la Fressange. I ask her about everything. She tells me what she wants to wear and I design it," Lagerfeld said of her in a 1986 interview with Suzy Menkes, emphasising the symbiotic relationship that existed between the two, at least until de la Fressange agreed to represent France as the new Marianne, the country's female symbol. Lagerfeld did not like it, calling her "boring, bourgeois and provincial" and giving the model less and less space on the catwalk, forcing her to terminate her contract with Chanel. Years after the relationship ended, Inès and Karl slowly reconciled and she returned to walk the catwalk for Chanel's SS 2011 collection.
Claudia Schiffer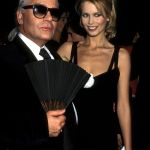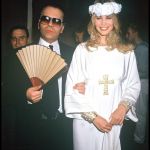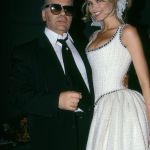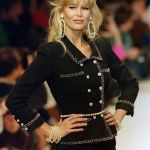 Months after her split with De la Fressange, Lagerfeld spotted 19-year-old Claudia Schiffer on the October 1989 cover of British Vogue and was so impressed that he called her to Chanel's Rue Cambon headquarters, giving the model's career the final push it needed. Since then, Claudia has worn many of Karl's creations, often embodying the role of the bride and appearing in no less than sixteen Chanel campaigns. The two were united not only by their German origins or their work, but also by a relationship of esteem and affection. After the designer's death, Claudia wrote in Instagram posts, "Karl was my fairy dust. He transformed me from a shy German girl into a supermodel."
Linda Evangelista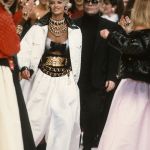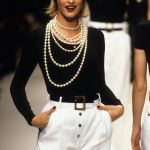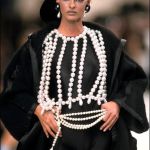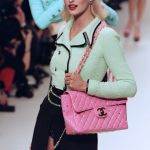 Lagerfeld and Linda Evangelista have worked together for years. The designer who discovered her in 1985 is reported to have once said there was no other model in the world as professional as her. Linda's chameleon-like look has proved perfect for many Chanel collections and campaigns, completing many of the most iconic looks Lagerfeld has created for the fashion house.
Stella
Tennant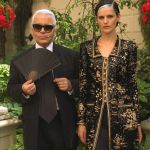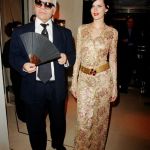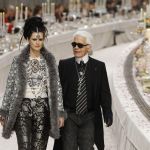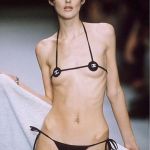 Stella Tennant has worked with Lagerfeld for more than 25 years. Granddaughter of the Duke and Duchess of Devonshire, the model was a true aristocrat, but she never flaunted her blue blood, rather hiding it by playing with her image, something the German designer appreciated. In 1996, Karl said: "She is absolutely modern and contemporary. Yet she has a timeless elegance and style, a bit like Mademoiselle Chanel."
Kristen McMenamy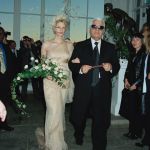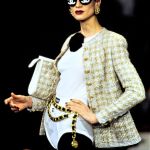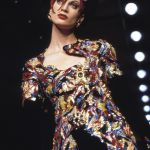 For Lagerfeld, Kristen McMenamy embodied "the new face of beauty"," which is why he chose her for numerous fashion shows and campaigns over the years. In September 1996, Kristen met her future husband, photographer Miles Aldridge, on the set of a photo shoot that Karl also attended. Coincidence and the close relationship with Lagerfeld were the reason why the designer walked the model down the aisle in a Chanel dress designed especially for her.
Vanessa Paradis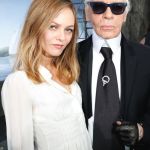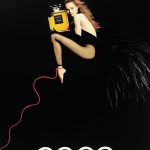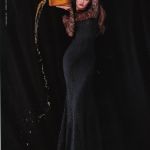 Lagerfeld and Vanessa Paradis became close in the early 1990s when the actress and singer began modelling for Chanel. in 1991, Chanel named her the face of Coco perfume and Paradis went on to be the face of several campaigns for the brand, later passing the baton to her daughter Lily-Rose Depp. "The impressive thing about Vanessa is not what she does, but the way she does it," Karl said of Vanessa.
Cara Delevingne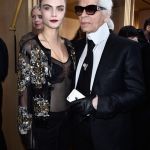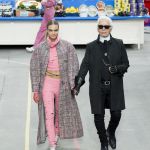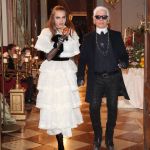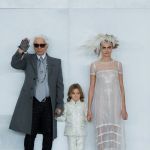 Cara Delevingne first met Lagerfeld at the age of 20 when she attended Chanel's haute couture show in spring 2012 and impressed the model with "her kindness and generosity" It was the beginning of a friendship and a fruitful collaboration. Beloved by the emperor for her unconventional charm, the model became a regular on the Chanel catwalks, not only because of her unconventional beauty, but also because Charles appreciated her mix of rebellion, good manners and sense of humour.
Kristen Stewart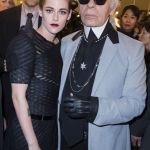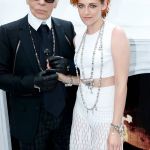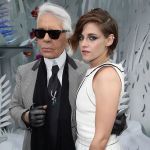 To this day, Kristen Stewart is one of Chanel's most recognisable faces, wearing Virginie Viard's designs at every event, but her relationship with the brand began in 2013 when Lagerfeld appointed her as an ambassador. In 2019, following the designer's death, Stewart said, "It's funny how it looks, so severe and so scary. But he was not. He was incredibly welcoming, frenzied, incredibly unpretentious. He liked what he liked because he liked it. He was a flamboyant bastard, but it was true."