In the beginning were the Bekett
The great comeback of Isabel Marant's iconic sneakers
The cyclical nature of fashion is an unstoppable vortex, random but now obvious. Just as the 2010s and Tumblr dredged up ripped jeans and plaid shirts from the 90s, this era and TikTok's algorithm have decided to bring back the Bekett, the "ugly sneakers" born in 2011 from Isabel Marant's premonitory mind. Not enough time has passed for them to be called vintage, but for many, they are a true nostalgic heirloom, an object that arouses post-traumatic stress by bringing to mind the unrealistic physiques of Victoria's Secret models, boho-chic, owl pendant necklaces and chevron patterns. A casual heel, a formal sneaker; the ambiguous nature of the Bekett, as well as the colourwaves chosen by Marant and the bulging look that characterises them, made the footwear a grotesque icon of an era, a monster so irresistible that it used to put thousands of fans on waiting lists up to six months long.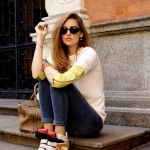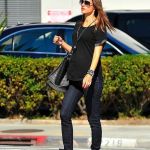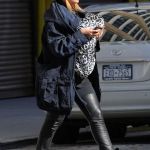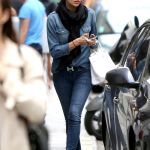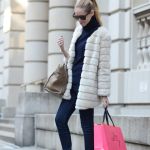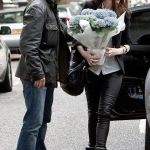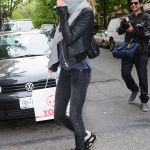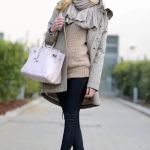 The Bekett sneakers changed the lives of many women, but particularly that of their creator, Isabel Marant. Until then, the designer and her collections were known for their tomboy, Parisian, pretentiously chic and logo-free style. Having created such a controversial and recognisable shoe changed the fortunes of her name transforming the brand's public image. Like Victor Frankestein and his creature, it was as much creative innovation that led Marant to rewrite the rules of luxury footwear as was the fear of having given birth to a monster, ultimately driving her to disown her own work: in 2014, she declared in an interview with The Cut that she was fed up. «They've become something super-vulgar,» Marant explained, «I don't feel like I want to be the wedge-sneaker designer.» Nonetheless, just ten years after their inception, the designer began to miss them, perhaps urged by the great Y2K renaissance that had begun to take shape online in 2021. The new proposal was even taller, even bigger, a clear repudiation, in the launch press release, of her previous statement. «I never wanted to stop wearing them,» the designer wrote, «the most comfortable things are the ones you wear all the time and are never sick of.»
The revival of such a recently fashionable-to-passé "ugly shoe", despite the fact that recent trends are indeed related to the world of the early 2000s, raises the doubt that Gen Z and Millenial are not so different. Perhaps the business casual style people used to wear to go clubbing in 2008 is not so far removed from the one that is in fashion now, convincing teenage girls to wear oversized blazers that defy the limits of caricaturesque, perhaps the Bekett was just a foretaste of the dad-core trend that would take hold years later, from Balenciaga triple S to New Balance 530. Who would have ever thought that a sneaker was all you needed to restore peace between two generations?