The 5 vintage pieces to collect
From Levi's 501s to Celine's Trapèze, here are the vintage pieces to focus on
The vintage market, online and offline, finds no rest: research conducted by Global Data found that between 2016 and 2021 the resale grew by 109.4 percent and by 2026 is set to increase to a turnover of 228, 4 billions. Among consumers emerge Gen Z and Millennials intent on buying luxury vintage, but in line with current trends that push everyone toward Y2K fashion. Example? Prada's Crystal bag, a mini bag launched in 2020 whose demand on The RealReal has increased by 1340 percent. And while clothing remains the centerpiece of online searches, followed closely by handbags that are settling on affordable prices, footwear is still struggling to take off, while children's clothing is set to grow by 497 percent over the next decade. But what is actually considered vintage? Any garment, accessory, piece of jewelry or footwear that is 20 years old or older, while for the term antique the age limit moves toward 100 candles. The sustainable advantage in buying vintage is undisputed, on the other hand the concept of eco-friendly is also strongly linked to circularity and reuse of garments, but the idea of buying a unique and rare piece also raises desirability. Here are what are the five vintage garments to focus on. Classic, indestructible, except in the case of it-bags and to be kept religiously forever.

Burberry's trench coat
Invented by Thomas Burberry in 1879
and made in Yorkshire from gabardine, a waterproof twill, it is a concentrate of wonderful insights, strategic details and perfect fit shapes.
The suggestion is to choose the beige or black double-breasted model, with a belt to be cinched at the waist.
The Levi's 501
The denim par excellence, which turns
150 years old this year
, is a representative, durable and timeless piece. In making the purchase choice, it should be remembered that Levi's® Vintage Clothing is made strictly in Japan from local selvedge that, when washed, takes on that precious and unique "hairy" look.

The Barbour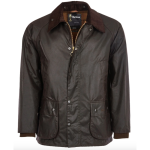 In 1894 John Barbour opened the first store in England and produced waxed cotton jackets for motorcyclists, the Beton on the other hand, the classic model so beloved by Queen Elizabeth and offspring, made its appearance in 1980 complete with a removable fleece vest. Since then it has been redesigned and revisited, retaining the "oily" effect and the velvet milleraies collar.


It bag
Dior's Saddle Bag was designed by John Galliano for Spring Summer 2000. The saddle shape, which has never been altered, has over the years been combined with logos, patchwork fabrics, shearling, denim, floral canvas, and variegated materials. Re-released in 2018 by Maria Grazia Chiuri, it has undergone minor aesthetic tweaks not to be overlooked in vintage buying.
Fendi's Baguette saw its birth in 1997 at the hands of Silvia Venturini Fendi. A fetish of SJP in Sex and the city, so much so that she specified to her mugger "It's not a bag, it's a Baguette," over the course of these 26 years it has been reinterpreted in more than 1,000 variants. The most beloved, mirrors, embroidery, sequins and denim.
The Bamboo Bag was invented in the 1950s by Guccio Gucci
using the only material available after the war. The legendary bag combines a harmonic shape with an exotic and unusual folded bamboo wood handle. Needless to say, it became an instant hit, passing easily from Ingrid Bergman's arm to Liz Taylor's.
Celine's Trapèze, launched in 2011
, is one of the flagships of then-creative director Phoebe Philo ( now set for a grand return with her eponymous line in September 2023), The geometric shape, color play and unlimited space continue to make it special.
The Hermès Birkin
, a fetish since 1984 of every fashionista on the planet, is present at every self-respecting auction, reaching staggering figures over the years . In fact, in 2019 it was sold at Christie's Hong Kong for 200,000 euros, while in Paris in 2022 it went for "only" 176,000. Practically one of the purchases to be considered more than safe.
The leather jacket
must be forcibly wrinkled, destroyed and scrambled. You know no limits geographically, temperature-wise, trend-wise. It is worn as is, with almost any look. In choosing vintage, it is good to choose durable leathers, "safe" colors and loose shapes.