Paris Hilton's party in collaboration with Klarna
The new House of Y2K opens in Los Angeles, and it's hot!
Paris Hilton, queen of the early 2000's, hosted a party on Melrose Avenue (truly a Los Angeles staple) in partnership with Klarna, to celebrate the opening of their House of Y2K. The early 2000's nostalgia washed over the guests upon entry, and long into the party, as we were met with all the items that the pre-adulthood had to offer. iPod nano's, CD's, and more dangled from the ceiling, claw-grab arcade games filled with furbies were available for play (I spent 10 minutes too long at this game), and goodie bags filled with Tamagotchi's, Fuji Poloroid cameras, and colorful satin hair ties were available in cute little decorated school lockers as DJ Kara mixed early hits from music artists like Usher, Gwen Stefani, and most iconically, Paris Hilton, as she fabulously entered the event to her hit "Stars are Blind''. F@b-u-l0us!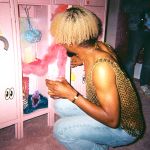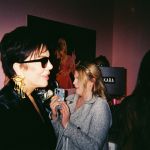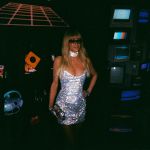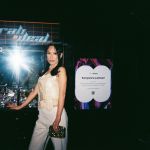 Kathy Hilton and Kris Jenner were in attendance, Christine Chiu from Netflix's Bling Empire came out to play as well, and the influencers of LA were there, intimately eating little bites, winning prizes, sipping glittery rosé (I didn't know food glitter existed until today) and getting their rhinestones and face glitter applied by the incredible Nick Metos who patiently applied glitter goo to my so-not glam eyes that twitched throughout the entire process. (I ordered a bunch of the "glitter goo" from Lemonhead LA the same night in anticipation for my next night of fun!)
That's Hot.