Anfisa Letyago is the new face of Furla
The vibrantly coloured SS23 campaign features the sound of the DJ and producer
The new face of Furla for the Spring Summer 2023 campaign is Anfisa Letyago, the tech-house-sounding DJ and producer from Naples. In recent years, she has graced internationally renowned stages of the likes of Ultra, Tomorrowland, and Printworks, and is now ready to embark on a new chapter in her life, finding in Furla a great style ally. In the campaign, Letyago explores typical Italian spaces and landscapes, drawing inspiration from the new Furla bags for her symphonies. The images, intimate and cheerful, reflect the vibrant colors of the collection and demonstrate the brand's commitment to continuing the project that supports women in music.
You are officially a Furla ambassador, how was this new experience with the brand?
Furla is a brand I have always followed and appreciated, as well as espousing its vision and values, Fur la's a commitment to supporting women in general and the empowerment of women in the music industry is something I totally share and that makes me feel even closer to the brand. The experience itself was wonderful in many ways, but especially because I had the opportunity to work with a fantastic team.
What characteristics of Furla do you find yourself in?
The search for detail is definitely the characteristic in which I see myself most. I am also extremely precise in my work and put a lot of attention into every aspect of the creative process. My art deserves all my time and meticulousness.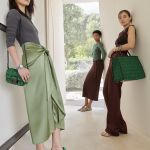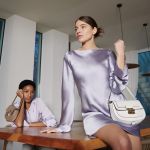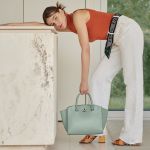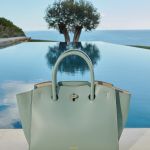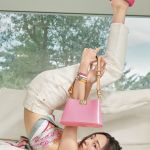 What is your favorite model from the new collection?
Definitely the transparent pink Furla Fleur with leather details!
How did you realize you wanted to be in the music business?
My passion for music is an intrinsic characteristic of mine, I couldn't define a precise moment when it started because it has always been inside me. From a very young age, I started playing instruments and approaching music myself, not just as a listener.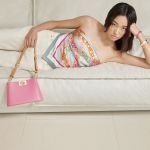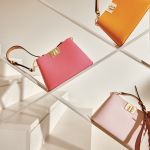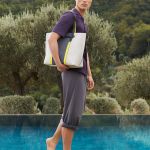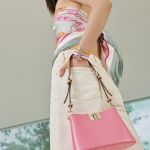 You have already graced internationally renowned stages, but is there one in particular that you dream of reaching?
If I had to think of a particular festival, I hope to be at Coachella next year.
Your new single, Haze, was released recently, what other projects are you looking forward to this year?
Haze was a beautiful project and marked an important milestone in my career as a producer. I am very happy with the result and how the EP has been received by those who follow me. I will soon release a new project on my own NSDA label, in which once again my voice will play a significant role. At the same time, I will continue the yearly tight tour that will see me around the world and that in March will take me to North and Central America for a sequence of American dates. I can't wait!