It-girls latest favourite craze is wearing tights with no pants
But Gen Z is not so sure
The latest styling choice of supermodels to wear tights without trousers, leaving their bottoms and knickers uncovered, has created a new fashion trend, but one that is in danger of remaining in the vortex of micro-trends. It all started last September, when Bella Hadid was photographed on the streets of New York wearing just a pair of briefs, followed by Kylie Jenner, who turned up at Loewe's SS23 show with a white slips worn over black tights, and her sister Kendall, who wore thick black tights over a Bottega Veneta suit to go buy a bunch of flowers. A couple of days ago, in spite of the cold weather, Hailey Bieber also decided to adhere to this fashion, but in grunge style, with a leather jacket and total black loafers. Whenever pictures of models using underwear as trousers made the rounds on social media, many thought it was a joke and ended up mocking them, when, perhaps, Jenner and Bieber were hoping to have once again started a trend.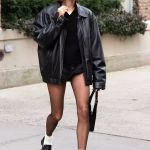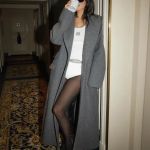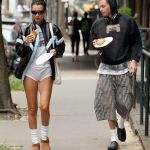 At first glance, this trend might seem to have found inspiration in ballet-core, the aesthetic discovered on TikTok thanks to films such as Suspiria (2018) and Black Swan (2010) that enticed Gen Z to imitate ballet dancers' uniforms, and fits perfectly into the trend that has been popular lately among celebrities to wear visible lingerie, evoking the kitschy 2000s style with a modern twist. The trend was confirmed by the recent Lyst Inditex, which saw the Miu Miu satin briefs rank among the hottest garments of the moment. Although it caused a stir on social media, the tights-no-pants look is nothing new, and has very deep roots, shared with a 1960s feminist aesthetic and the icons of that time, namely Twiggy and Edie Sedgwick. The former was a protagonist of Swinging London, when the arrival of Mary Quant's miniskirts and her collections of colourful patterned tights shocked the world, selling by the dozen in her famous Bazaar boutique on King's Road. Sedqwick, who was Andy Warhol's muse at the time, made her way into the New York art scene by building a unique persona, mainly thanks to her style, characterised by the infamous black tights worn without a skirt. Both, although very young, were heroines of their time, symbols of a youth with a rebellious and non-conventional spirit.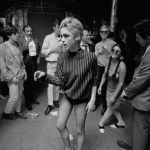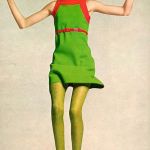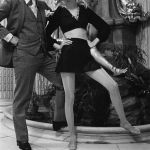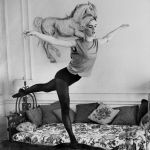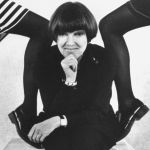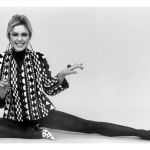 The look sported by Hailey Bieber, Kendall and Kylie Jenner was rejected by TikTok's Gen Z critics even before it became the next craze of the moment, but thanks to its unintentional historical references, it can be seen in a good light: it serves as proof that the freedom of expression that began to make its way in the 1960s is now finally as commonplace as a pair of socks.