The new activewear collections to include in your shopping list
From the Miu Miu Workout capsule to the athleisure by Frankies Bikinis
The pandemic and the months of lockdown have definitely cleared the way for workout clothing. Long pilates and yoga sessions via Zoom have accustomed us to bralettes, leggings, tops and other pieces that combine functionality with coolness. Athleisure is definitely nothing new. For years now, off-duty models and other celebrities such as Bella Hadid, Hailey Bieber and Kaia Gerber have been strolling around town in outfits made up of tops and biker shorts, sweatpants and tees or tennis skirts as if they were walking the coolest of red carpets.
Now it's not only adidas, Nike, Reebok, Puma and the other giants of the sector who are experimenting with typical sportswear pieces, but it's the luxury brands who seem increasingly interested in entering this market. After all, what could be more chic than playing basketball with a Tiffany ball, drinking from a Versace water bottle or boxing with a pair of Miu Miu gloves?
G-club has selected the new activewear collections to add to our shopping list.
Miu Miu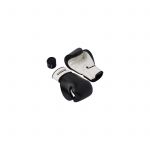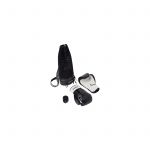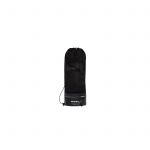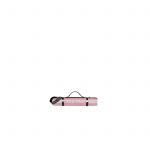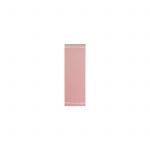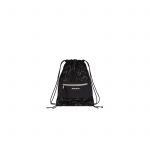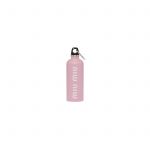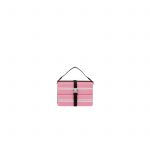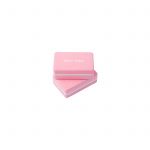 The new Miu Miu capsule gives the world of sport an unexpected girlie and cool touch, an expression of the strong and emancipated femininity that the Milanese brand has always carried forward. Miu Miu Workout includes yoga mats and blocks, a drawstring bag, boxing gloves and water bottles. These items are designed for different types of physical activity, from boxing to crossfit, from running to yoga, and all come in black or soft pink, with the addition of contrasting white bands and the brand's logo. The best detail? The adjustable fabric straps to carry each piece in the collection easily over the shoulder or across the body. Miu Miu Workout is available in selected Miu Miu shops and on the brand's website.
adidas
Historically, women's needs have been neglected when it comes to sportswear, which is why adidas has recently been focusing on creating a wardrobe designed specifically for the female anatomy. The star of its new collection is the bra, an essential but often too undervalued item. Working closely with the leading breast biomechanics research institute at the University of Portsmouth, the brand discovered that 90% of women do not wear the size that corresponds to their physiognomy and sporting activity. The consequences of not having adequate breast support can lead to skin stretching, pain, but also hinder women's participation in sport and impair athletic performance. To solve this problem, adidas has launched Bra Revolution, 43 new models, available in 72 sizes, which will finally allow every woman to find the perfect sports bra for her. The choice is vast and includes Run bras, which offer the highest level of breast support for high impact activities; bras for yoga, pilates and other low to medium intensity activities; or Everyday bras, designed for gentle movements. You'll find them all in stores and on the adidas website.
Lacoste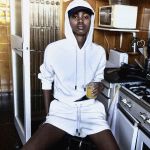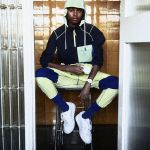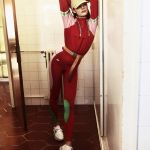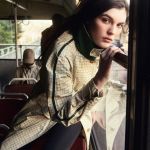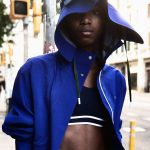 Lacoste has added a selection of athleisure pieces to its Spring/Summer 2022 offering called Fashion Sport Silhouette. It consists of dresses, trench coats, sweaters, sweatshirts, leggings, sweatpants, sports bras, shorts and accessories featuring vibrant colours, graphic prints and technical materials. Every element, from the innovative cuts to the intelligent details, has been conceived to free movement, but also style. In fact, the garments can be worn alone or mixed, matched and overlapped, thus finding unique combinations that make them perfect for a workout session as well as for a walk in the city, a day at the office or an evening out with friends. The new Fashion Sport Silhouette by Lacoste collection is available in the brand's stores and on the official website.
Frankies Bikinis
Do you remember the pink swimming costume with cut-out details worn by Cassie in the fourth episode of the second season of Euphoria? It was by Frankies Bikinis, a swimwear brand founded by Francesca Aiello, which has always been a favourite of top models and celebrities such as Hailey Bieber, Gigi Hadid and Jennifer Lopez. Recently, the Californian company debuted with No Rules Active, a 12-piece athleisure collection: basic sportswear styles, such as leggings and bralettes, as well as trendier styles, such as printed crop tops, skirts and leggings. The must-haves? The Swift tennis dress, the sweetheart top and the Billie bralette, a true multi-tasking item that can be worn for training or with everyday looks, perhaps with a pair of jeans or under a blazer. Available in black, blue or a floral pattern, all items in the collection are made from recycled materials and are available on the Frankies Bikinis website in sizes XS to XL. Prices range from $65 to $145 USD.