Vestiaire Collective launches the new Style Collective project
The second hand retailer invites us inside the closets of Anna Dello Russo, Tamu McPherson and other trendsetters
Have you ever wanted to peek and maybe buy a piece from the closet of the trendsetters and influencers who animate the most important fashion weeks, icons of international streetstyle such as Anna Dello Russo, Suki Waterhouse or Aimee Song? Well, from today it will be possible thanks to Style Collective, the new project with which Vestiaire Collective will explore the love and passion for second-hand, vintage and circular fashion of several leading figures in the fashion system.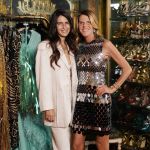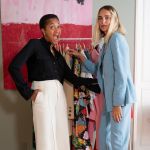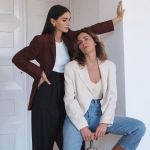 From October 12th, for a total of six episodes shown on Vestiaire Collective's social networks, couples of stylish friends including Anna Dello Russo and Chiara Totire, Tamu McPherson and Candela Pelizza, Diletta Bonaiuti and Alessia Bossi, Guido Milani and Marta Matilde will tell the followers of the French colossus the stories behind their pre-loved clothes and accessories that they have decided to put on sale on Vestiaire Collective.
Dello Russo, for example, talks about her first meeting with Chiara Totire and how their love and passion for fashion united them from the very beginning. The popular fashion editor also reveals which is her favorite among the clothes she has chosen for Style Collective: the colorful minidress of the Tomo Koizumi x Emilio Pucci capsule. During this special chat, Dello Russo points out the importance of circular fashion:
Today we talk about sustainability, re-editing and re-cycling. It is very important to give new life to garments in order to reduce waste as much as possible. The Style Collective project supports the reduction of waste and a more sustainable consumer experience.
Each episode is filmed in different cities such as Milan, Madrid, Paris, London, Berlin, New York or Sydney and involves the same it-girls that we always see attending the most important fashion shows and being the stars of our Instagram feeds. Don't miss any of them if you want to discover their style secrets, their relationship with second-hand fashion and which items from their wardrobe will be available on Vestiaire Collective.