A timeless icon: the Birkin bag by Hermès
History of the most luxurious and popular bag ever
It is the most expensive in the world, the most desired, the most iconic. Much more than just a bag, the Birkin by Hermès is the object of desire of every true fashionista, a symbol not only of the Maison savoire faire, but of the union between luxury and beauty. To hold one in their hands, women and men pay a very high price, starting from about $9,000 for a basic model up to $287,500 for a crocodile Birkin with white gold and diamond details, which was auctioned last September.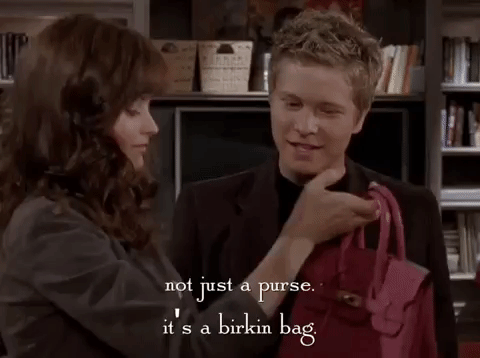 The story of its creation is legendary and linked to one of the most beloved and imitated fashion icons of all time: Jane Birkin. It was 1984. The actress, former muse of Serge Gainsbourg, is traveling with her daughter Lou, born from her relationship with French director Jacques Doillon, and is complaining that she can't find a bag that suits her needs as a young mother. Sitting next to her on that Paris-London flight there was Jean-Louis Dumas, chairman of Hermès. The businessman, after listening to Jane's words, offered to make her a bag that was both capacious and elegant. A few days later, Dumas delivered to her home a multi-compartment handbag of rectangular shape, with rigid handles, a leather flap, a polished profile and saddle stitching.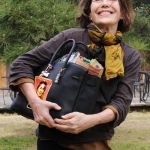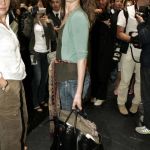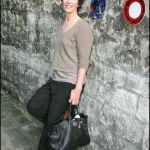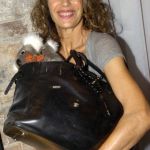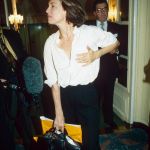 The second Hermès handbag (following the Kelly, created in the 1930s) is a true gem of technical mastery. Legend has it that an artisan at Hermès has to train for two years to reach the level of expertise required for a perfect Birkin. It takes about two days to cut, sew, assemble and finish every last detail of this cult accessory. This is just one of the reasons that make the Birkin bag so special and justify the long waiting list you are willing to accept to get it.
Its most classic version is in orange leather, the signature color of Hermès, but, over the years, it has been made in many different shades and leathers: from black to red, from pink to green, from ostrich skin to crocodile skin. Numerous special editions have also made the it-bag even more unique. 2009 was the year of the Birkin Shadow with its trompe-l'œil effect; then there was the Birkin Faubourg reproducing the facade of the Parisian store at 24 Faubourg Saint-Honoré; the Birkin Cargo, thanks to its five external pockets, is probably the most functional version ever created.
If the Himalaya Birkin, in crocodile, embellished with a jewelled closure and proposed in a particular shade inspired by the highest mountain range in the world, is one of the most luxurious models, the most popular at the moment is by Jay Ahr. Jonathan Riss's brand that customizes bags by painting and embroidering them has among its fans Kim Kardashian, Kylie Jenner and Cardi B, all crazy about its Bandana Birkin.
Since the it-bag mania exploded in the 1990s, the Jane Birkin-inspired bag has established itself as the ultimate must-have. Its popularity has grown more and more also thanks to movies and TV series which have included the iconic accessory in the wardrobe of many of their protagonists. Everyone remembers the fake Birkin scene in Sex & The City 2 or the quote It's Not a Bag...It's a Birkin! said in the fourth season, but also the astonished face of Rory when opening a gift from Logan she sees a fuchsia Birkin in Gilmore Girls. Some other titles? The Royal Tenenbaums, The Proposal, Blue Jasmine, The Good Fight, Unbreakable Kimmy Schmidt,…
There is something about the Hermès Birkin that is absolutely irresistible. A particular je ne sais quoi that has made it for many years one of the most sought-after luxury items of all time, so much so that every true celebrity owns at least one. Victoria Beckham has so many that she's nicknamed "The Birkin Queen", Kylie Jenner and JLo never travel without it, Melania Trump has made the bag a key element of her look, Drake collects them, Virgil Abloh shows them on his IG photos, Cardi B has a closet full of Birkins in all sizes and colors. Even Kulture, the daughter of Cardi B and Offset, and North, the daughter of Kim Kardashian and Kanye West, who are respectively 2 and 7 years old, have their personal Birkin!