Louis Vuitton's new jewelry collection
LV Volt is designed by Francesca Amfitheatrof
A reworking of the Louis Vuitton monogram is the focus of the new LV Volt jewelry collection designed by Francesca Amfitheatrof, Artistic Director for Watches and Jewelry of the brand. A collection ideally divided into two "chapters" for which the initials of the founder of the brand become a metaphor for speed, energy and momentum. Overlapping the graphic power of the leit motiv and the strength of the repetition of the initials, the unisex collection proposes a new concept of jewelry, which mixes luxury, craftsmanship and deeper meanings.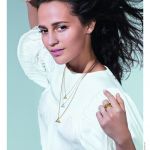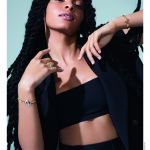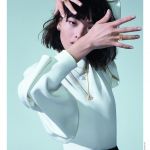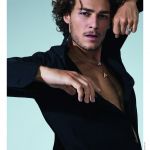 In the first chapter, L and V show themselves in their purest form. The lines cut through space, creating angles and conformations built through the use of gold and diamonds, following the symbolism of lightning and electricity. For the second part of the collection, however, L and V become chain links, volumes and finishes. The initials materialize one series after another, emerging multiplied as in a prism or tubular structures.

Louis Vuitton's LV Volt jewelry collection is already available on the brand's official website.