10 torque necklaces to buy online
From the minimalist version of Bottega Veneta to the one with scarf by Missoni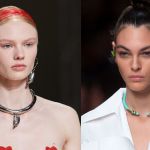 The latest fashion seasons looked to the past and re-launched one of the oldest jewelry ever: the torque necklace. This simple turn of a rigid material, usually open at the front, like a horseshoe, appeared really long time ago, decorating the neck of Greeks and Celts in 1000 BC. From a symbol of high social status and bravery, with the passing centuries, it evolved first into a gender-free item worn by hippies in the '60s and '70s and finally into an essential trend giving a sculptural twist to every outfit.
Proenza Schouler opts for a minimalist version and combines it with modern male suits; for Alexander McQueen and Balmain it is maxi and highlights the collarbone line; Ann Demeulemeester decorates it with romantic acanthus leaves and Chanel with pearls; Salvatore Ferragamo likes it transparent, with vinyl details; while Alessandra Rich transforms torque into a snake studded with crystals.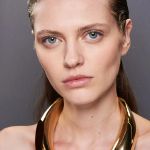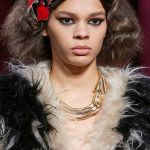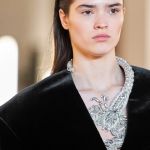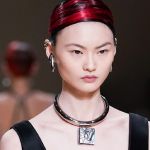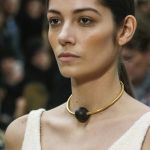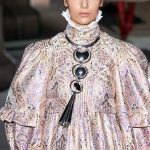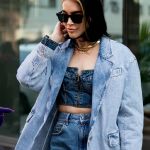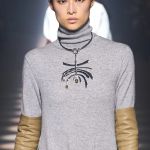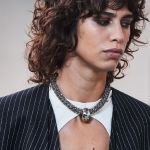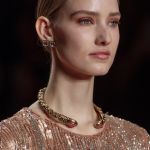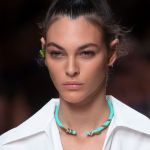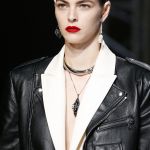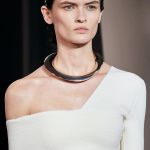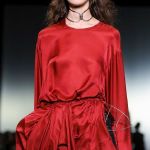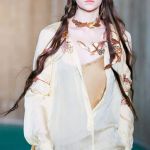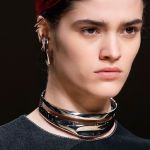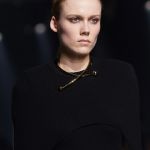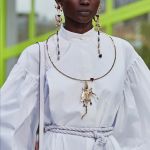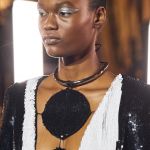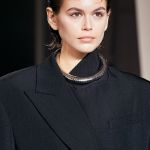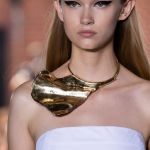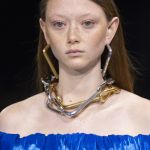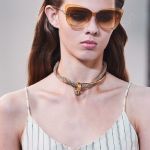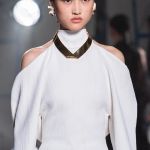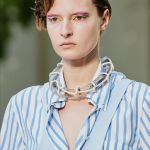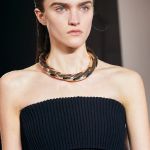 "Torcs" are one of the must-have accessories to wear throughout the year, from autumn to summer. Below, you will find a selection of the coolest torque necklaces to buy online.