The ultimate guide to online shopping
Our tips on how to buy online without losing your mind
Due to the imposed quarantine to help stop the spread of Coronavirus, online shopping has certainly increased, being the only accessible way to buy both basic and non-essential goods. All companies are affected and all types of brands are trying to adapt to this situation, from the beauty industry to resale websites.
Although it is certainly useful and simple, numerous questions and doubts are hidden behind this method of purchase, especially for older generations who show a lot of uncertainty in using this relatively new tool.
With the aim of clarifying the dynamics, starting from my personal experience I decided to give you some super precious advice, to have more confidence with this type of shopping, from a shopaholic in person! In fact, whether it's physical shopping, online, at the markets, at the auction, or any other type, I can't help it ... I just can't do without.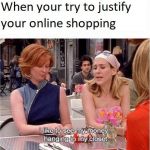 Online shopping has certainly done its part by making everything even easier, being accessible 24/7, it's madness and magic at the same time. Yes, because, at least in Italy, the shops close around 10 pm (and not everywhere). In my personal experience, only
in Asia,
I experienced
shopping in-store at 3 am
(who knows if this is possible in some other part of the world!). In addition to "unlimited" access, on the web, you can reach any (literally any!) kind of business, from a garage in Australia to a jeweller's shop in Brazil. This implies that the online database is infinite, and sometimes we can't keep up with all the news and the whole offer. Sometimes, however, concerns arise about buying from the other side of the globe, there is no trust, and we ask ourselves questions like "
Is it be safe and reliable to shop from this website?
"
Online shopping also has its dark sides: sometimes without realizing it, especially when you are distracted, you find yourself compulsively scrolling, without paying attention and like an impulsive gesture. This dynamic is also quite alienating given that there is no human intermediation and interaction like when you buy physically, you are alone, safe in your own home, without anyone judging us at the moment of the purchase. Seriously speaking, compulsive shopping syndrome is a verified addiction that affects 6% of the Italian population, in 75% of female cases. In short, it is not to be underestimated. It is important to find a balance (which I found!) so to help you achieve it, I have gathered the experience of these years in some precious and useful tips to remember during your scrolling.
1. Understand what you looking for and WHERE to find it
The first key point is the selection of stores to keep an eye on, because, as I said, the web is so wide that we risk getting lost. This is why the skimming step is essential. First of all, we need to understand what we are looking for, if we are looking for something (but we don't yet know what) or if we are simply looking for inspiration - and in this last case, the best place is definitely Instagram, scrolling through the pages we love the most or Pinterest.
Multi-brand online stores, such as ASOS, Ssense, LuisaViaRoma, and many others, offer a greater selection of products thanks to their large database: they can, therefore, be the most useful when you do not have a specific item in mind. For more basic items, those that can never be missing in the wardrobe, I personally prefer web stores such as Topshop, Zara, Uniqlo etc. I use the direct e-commerce of the brands, however, just when I need to make a specific purchase, so I prefer to enjoy the direct experience of the brand.
There are also what I call "pearls of the web", which offer truly incredible surprises. I'm talking about the MarketPlace, the so-called virtual "markets" where individuals are given the opportunity to sell their products: handmade items like the ones on Etsy (incredible for home accessory and jewellery), or simply second-hand items as for Depop or Vestiaire Collective (excellent for vintage).
2. Be in the right mood
To prevent the experience from becoming negative, another thing to keep an eye on is the mental state, the mood with which online shopping is approached, given the simplicity to get to the click. It is important not to consider this activity as a pastime, and therefore to start scrolling out of boredom, out of the vent, because the line is really really thin. Without realizing it, we will find ourselves with the house full of parcels. If this becomes a habit, definitely avoid online shopping when you are alone and messed up (by someone or something), so that it is not the moment of weakness that makes you click and proceed with the payment.
So I recommend, be safe and avoid impulsive purchases, opt only for reasoned ones, with a free mind and focused on what you are buying. Otherwise, you may run into another problem: buying compulsively involves the risk of accidentally choosing the wrong size or adapting to what is in stock.
Wrong and absolutely to be avoided! You don't want to find yourself filling the tip of the new Jordan with toilet paper, or not breathing to try to get into your new jeans, do you?
3. Choosing the right size
We now come to another problem with online shopping. Often they ask me: "How can I understand if an item will fit me? How do I choose the right size for me?". The truth is not very reassuring, in fact, by purchasing online we can never have absolute certainty, but we can make life easier with some tips. Start by taking your measurements with a meter, almost a foolproof method, and take advantage of the fitting advice and the size guide that can be found in almost every e-store. Another tip is to prefer websites that show customer reviews: the opinion of others about the fit of garments and the quality of the product, especially when you have some doubts. The video option is also very useful, now available on many e-commerce sites, which gives you the opportunity to see the product worn and in motion (amen!).
To conclude, some brands and retailers, as in the case of Nike, directly involve the customer by giving the opportunity to use social media to tag the brand and show the product worn. If despite these tips you are still in doubt or if the information is not available online, the best solution is to order two different sizes and then return one, as the majority of e-commerce guarantee a free return.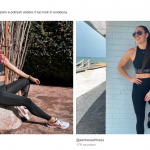 4. Overload your cart!
We come then to the fateful moment, that of filling the cart. In general, there is no right or wrong way to shop, but it is all about mindset, so it is better to adapt all these tips to your personality and habits. In my case, I have a very specific methodology, for a matter of habits and preferences. For me the best solution is to "overload the cart": only after realizing that I have reached an ABSURD cost, I start skimming, skimming, skimming! It is useful to have the possibility of comparing items and realizing that perhaps they overlapped or that quality-price ratio is better for one of the two, and so proceed with a selection. In summary, my philosophy is: over-fill the cart! But always remember that "Less is more" as Coco taught us.
5. The moment of purchase
Finally, here comes the moment of purchase, then the infinite waiting of the parcel, the stalking of the courier (or porter) and in the end the long-awaited delivery, the most adrenaline moment of all.
Now let's breathe, let's stay calm, here we are at the opening of the package and the test. If you have followed all the advice, you will have successfully completed the mission.
And if not, don't worry, don't cry! It is absolutely normal and it happens to make mistakes, especially the first times you buy online since there are many variables and even the best experts can be wrong.
Do not be disheartened, proceed immediately with the return, and then you will leave with more experience for the following times. I recommend life goes on ... waiting for the next online purchase!