The new collection of Inamorata Woman by Emily Ratajkowski
New look, new lingerie
Over the last few days, Emily Ratajkowski has started to give us clues on the arrival of a new lingerie collection for her brand Inamorata Woman, and the confirmation arrived a few hours ago on the social network. The American model and actress has in fact published some shots from the collection's lookbook, in which she herself is the protagonist and wears sexy and romantic lingerie. The logo was also renewed on the occasion of the arrival of the new lingerie line, with a colourful and linear design.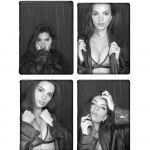 Emily Ratajkowski launched in 2017 her swimwear brand, then named Inamorata Swim, to explore later the world of lingerie and activewear, but also of daily women's clothing, in the following collections.
Hence the name of the brand has turned into Inamorata Woman, more holistic and versatile.
The only accessory included in the collections so far is also the favourite item of Ratajkowski: the fancy Figure earrings, depicting the silhouette of a female body.
The previews, posted on Emily's social networks, have anticipated some of the themes that we will see in the collection: lace and sensual see-through, polka dots and patterns in shades of black and declined in various colours, all interpreted and studied to adapt to the body of every woman.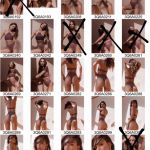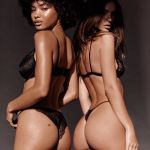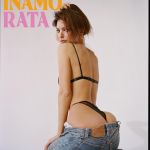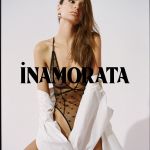 On the official website of Inamorata Woman, that was also renovated for the launch, the new Sheer Dot collection is now available.