Make up looks to recreate for Halloween
From Beetlejuice's Lydia Deetz to Weird Barbie, here are some beauty inspirations for the night of Oct. 31
Maybe 28 degrees, sunshine and a summer that refuses to surrender to autumn don't exactly make for a spooky mood, but Halloween is only a few days away and it's time to start thinking about the right disguise. Don't feel like racking your brains to find an interesting look, and don't want to spend any money either? We'll help you out at G-Club with a range of cool and easy-to-make make-up inspirations, using many of the products you probably already have in your make-up bag. Eyeliner, lipstick, blush and mascara can all transform you into different characters depending on how you apply them. All you need is a little patience, maybe some instructions and the opportunity to let your creativity run wild. In no time at all you can transform yourself into Lydia Deetz from Beetlejuice, Wednesday Addams, Priscilla Presley or Mia Goth in Pearl? Who would you like to be at least for one night?
Carrie White in "Carrie"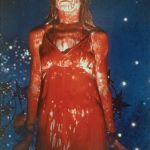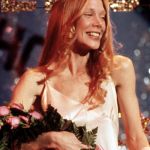 From Lindsay Lohan to Dua Lipa, there are many celebrities who have decided to move in with Carrie White, star of the 1976 cult horror film Carrie, which was recently remade with Chloë Grace Moretz in place of Sissy Spacek. The reason? The character is iconic and pretty easy to recreate. The scene you need to draw inspiration from is, of course, the one where Carrie, the newly crowned prom queen, gets covered in pig's blood by a group of school bullies. So the first thing you need is some fake blood. And then? A pale pink slip dress, a tiara, pink lip gloss and maybe a curling iron.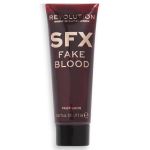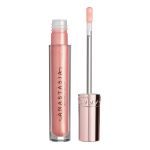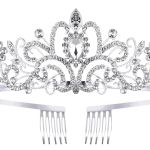 Wednesday Addams in The Addams Family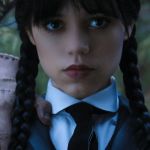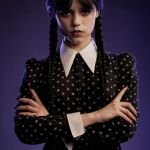 Wednesday Addams has become a style icon again thanks to Tim Burton's series, but the eldest daughter of Morticia and Gomez is still one of our favourites with her double braids, black dress and serious, melancholic, sometimes creepy attitude. Her dark, moody beauty is based on her translucent skin, smiling eyes and dark lips. Have you fallen in love with the show and want to recreate the same Wednesday Addams' make up? For Jenna Ortega, make-up artist Tara McDonald took inspiration from Chanel's 2013 Haute Couture show and used: Crime Freckle Pens by Lime for the freckles; Ilia Limitless Lash Mascara; Mac's Nightmoth Lip Pencil mixed with Dr PawPaw's Clear Balm. For the smokey eyes, on the other hand, she used a combination of three MAC eyeshadows: first Brown Script on the lids, MAC Carbon Black under the eyes and Glitch in Matrix on the lash line.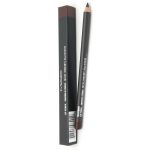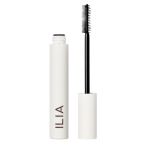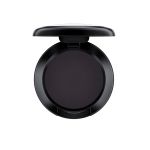 Jocelyn from "The Idol"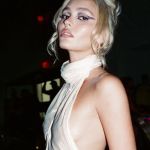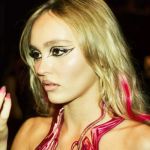 The Idol was a flop, but is there anything positive that remains? Jocelyn's make-up was inspired by Britney Spears and Christina Aguilera in the early 2000s, but it also mirrors Lily-Rose Depp's real-life make-up. The signature elements are dark pencil lips, blush spread liberally on the cheekbones and tip of the nose, and black eyeliner that outlines the entire eye contour, extending it both outwards and inwards to create the languorous siren eyes effect. For the range, make-up artist Lily Coleman used only Chanel products such as Calligraphie De Chanel Longwear Intense Cream Eyeliner for the upper and lower lash line, N1 De Chanel Lip And Cheek Balm in Berry Boost for the cheeks and Le Crayon Lèvres in the shade Pivoine for the lips.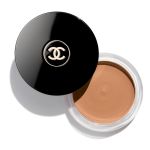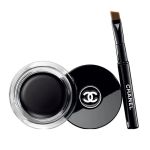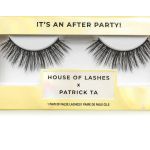 Nancy Downs in "The Craft"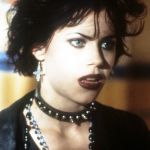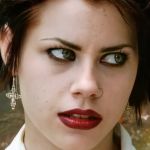 More than 30 years have passed since The Craft hit cinemas, but the film is still a cult favourite, both in terms of fashion and make-up, especially the character of Nancy Downs, played by Fairuza Baulk. The style is a mix of glam-goth and 90s grunge and fits the atmosphere of 31 October perfectly. To transform yourself into a 90s witch, you'll need: Transparent powder, eyeliner, eyebrow pencil, a killer lipstick and black nail polish. Complete the look with rosaries, piercings and an all-black dress or schoolgirl outfit. Are you ready to curse everyone who doesn't notice your coolness?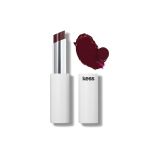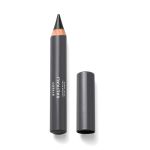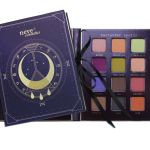 '90s Pamela Anderson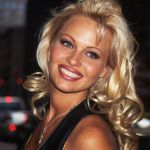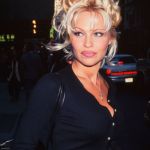 Recently at PFW, Pamela Anderson showed up without makeup, all natural and proud with wrinkles and blemishes. The reason? Since the creator of her signature look, her boyfriend Alexis Vogel, passed away, she no longer feels represented by the Baby Bardot make-up that made her famous and is still a trend in 2023. It's a great idea for everyday and even Halloween. Just look in your makeup bag and you'll probably find everything you need: an eyeliner, preferably cream, extremely black, thick and waxy to mimic Pamela's black and silver smokey eye; tweezers and gel to define your eyebrows (which need to be very thin); Velcro curlers to add volume to your hair; and a lipstick and lipstick in nude-pink shades. With Charlotte Tilbury Pillow Talk Duo Set, you're on the safe side.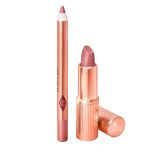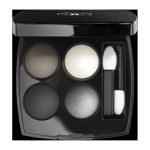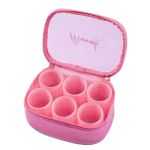 Ursula from "The Little Mermaid"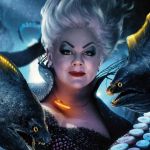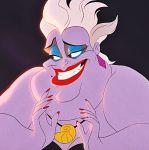 Melissa McCarthy's transformation into Ursula for the live-action adaptation of The Little Mermaid sparked a number of negative comments on social media, poking fun at the actress' choice and the final beauty result, but the mermaid's make-up remains iconic and beloved. Remember that the original inspiration for the anti-heroine is Divine, an icon of radical and provocative drag known to most as John Waters' muse. But whether you stick to the original Disney cartoon version or the newer one, there are some signature details you should emulate if you want to be Ursula, even if it's just for one night: white hair combed up, red lipstick, purple complexion and well-defined and marked eyebrows. Then there's bold eye shadow, which is applied to the entire eyelid and can be blue or green.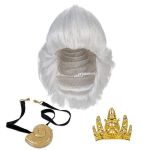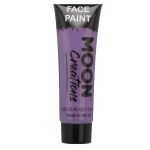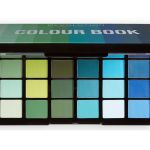 Doja Cat as Choupette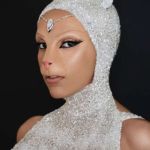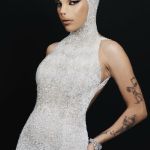 Who could forget Doja Cat's homage to Karl Lagerfeld's cat Choupette at the 2023 Met Gala? The singer arrived in a crystal-studded gown by Oscar de la Renta on the red cap, but it was the make-up that caught the eye. Thanks to the skills of make-up artist Ernesto Casillas and the help of cat prosthetics, Doja transformed herself into a real cat. If this is your choice for Halloween and you don't want to resort to a mask, you'll have to unleash all your makeup skills, but take a hint and buy a small latex cat nose prosthetic. You can find them on both Amazon and Etsy. Then you'll need foundation, blush, eyeliner and mascara. If you want to recreate the OG, Casillas uses products from Charlotte Tilbury: Airbrush Flawless Foundation to look three-dimensional, Pillow Talk Matte Beauty Blush on the tip of the nose and along the cheekbones, Pillow Talk Matte Revolution Lipstick on the lips, Feline Flick in Panther and Matte and Metallic Double Ended Eyeliner in Hollywood Exxagereyes "for a super sexy cat eye effect."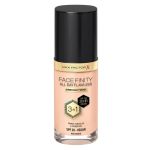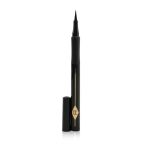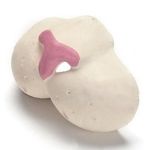 Bride of Frankenstein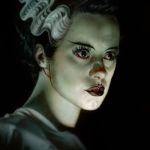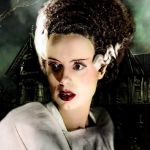 In 2022, Kylie Jenner had make-up artist Ariel Tejada transform her into the Bride of Frankenstein. The inspiration was, of course, the 1935 film of the same name starring Elsa Lanchester, who was almost speechless but entered the collective imagination thanks to her imposing bust of unruly black hair with white streaks, translucent complexion, thin eyebrows and dark lips. To recreate the look, you'll need a wig, dark red lipstick (but purple, plum or black works too) and carefully outlined eyebrows to make them sharp and expressive like those of the silent film divas.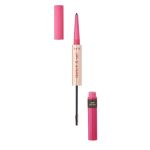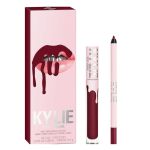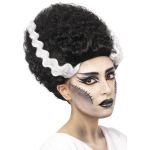 Crudelia De Vil

The famous villainess from One Hundred and One Dalmatians, whether in the animated version or the versions played by Emma Stone and Glenn Close, always has the same facial features: balding white hair, perfect translucent skin, ultra-defined eyebrows, smoky eyes in shades of purple to shape her look and scarlet lips. Definitely glamorous. To add to the beauty, you could wear a (fake) fur coat and put a beautiful Dalmatian on a leash. All with a touch of caricature, snobbery and hidden perfidy. But don't forget a pinch of irony.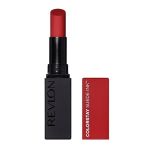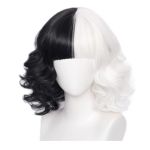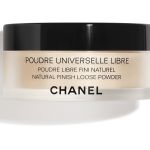 Weird Barbie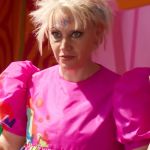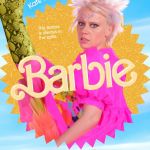 Let's face it: we all had a Barbie and enjoyed cutting her hair with scissors and painting her face with permanent markers. Greta Gerwig, who made Weird Barbie into the movie of the year, probably did too. The character, played by Kate McKinnon, has short, tousled hair with colourful streaks enlivening her platinum blonde, a circle of eyeliner around one eye and pink and blue doodles on her forehead. Ivana Primorac, Barbie's make-up artist, has used primary-coloured eyeliners from the South Korean brand Pudaier for this, but inexpensive ones like those from Nyx are also on the market.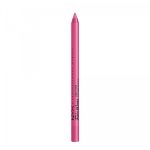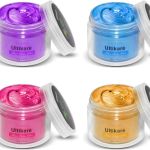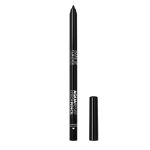 M3gan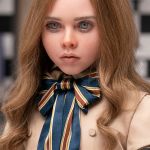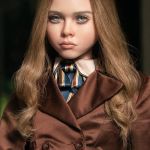 Do you also shiver every time you see an old-fashioned doll and think it's just waiting to turn around and murder you? If the answer is yes, you can try to banish your fear by dressing up as M3gan, the murderous AI robot from the movie of the same name. What do you need? A blonde wig, a striped shirt with a bow, a neutral-coloured dress, false eyelashes and eyeliner. If you want to look perfect, you can also use bright blue contact lenses. And remember the glazed look! Scared?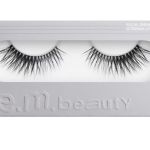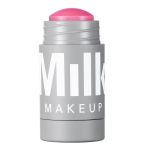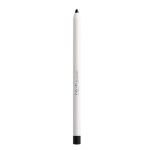 Margot Tenenbaum from "The Royal Tenenbaums"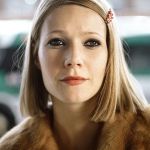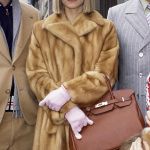 Is there a more popular female character than Margot Tenenbaum? Not only is she cool, she's a useful last-minute solution for any Halloween. If you need a fur coat, a tennis mini dress and a pair of moccasins for the outfit, the beauty essentials are probably already in your handbag. And given the hairstyle trend, it's just as likely that you already have a bob. So simply straighten your hair so it's ultra flat, comb it in a side parting and secure your topknot with a red bobby pin. Then take your kohl in hand and outline the entire eye with a thick, slightly smudged line, emphasising both the inner and outer lower rhyme and drawing a slightly round shape.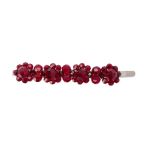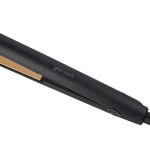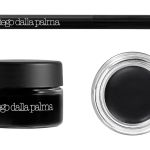 Hermione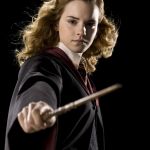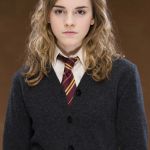 The night of October 31 is also a chance to become a child again. And if you don't like horror, you can embody a different kind of witch, one who is smart, know-it-all, brave and good: Hermione Granger. If you choose a schoolgirl uniform for your outfit, your make-up should be minimal, almost a make up no make up. A light blush and a flick of brown mascara on the eyelashes will do. Nothing too fancy with your hair either, it's brown, thick, voluminous and has natural waves. The advice? Let it air dry.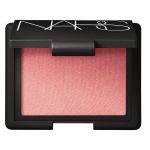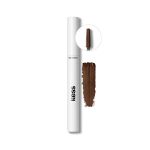 Mia Goth in "Pearl"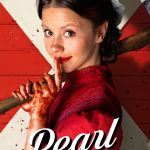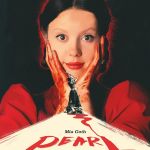 If you haven't seen it yet, you should definitely put Pearl on your list of titles for the Halloween horror marathon. What could be better than a serial killer who dreams of dancing on the big screen but is actually trapped on the family farm with her hypercritical father and mother, far from her husband who is fighting on the front lines, and spurned by her lover? The look of Pearl, the main character played by Mia Goth (who is also cool in real life), is also one to emulate: Freckles in the foreground, bleached eyebrows, red lipstick to match her dress and ruffled curls fastened with a big bow.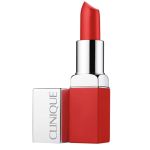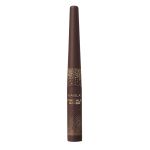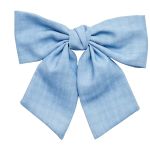 Priscilla Presley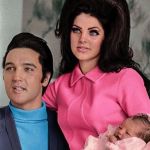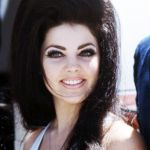 Elvis, the biographical film directed by Baz Luhrmann, and Sofia Coppola's Priscilla have made Priscilla Presley popular again, but in fact there are many celebrities, starting with Lana Del Rey, who repeatedly draw inspiration for their looks from the wife of the King of Rock'n Roll. Priscilla's make-up, especially that of the 1960s, is still iconic and perfect for Halloween (but not only): super voluminous hair, cut crease, XXL lashes and inky black eyeliner.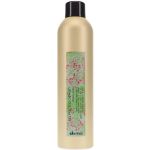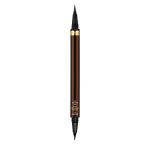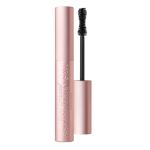 Kim Kardashian in "American Horror Story"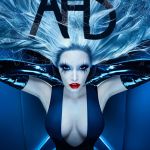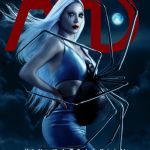 Kim Kardashian becomes an actress and debuts with a really creepy look that makes her almost unrecognisable: platinum blonde hair, long dramatic lashes, lightened eyebrows and dark red lips. Topped off in the trailer for American Horror Story: Delicate is a low-cut black dress, matching latex gloves and a newborn baby in her arms. To recreate this alternate version of Kim, you'll need ultra-blonde hair (if you don't have it, reach for a wig), red lipstick with a vinyl finish and spider lashes or, as they're called in 2023, stiletto lashes, which you can achieve with false lashes, black mascara and tweezers to create the signature "tufts".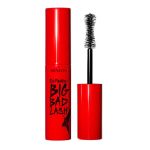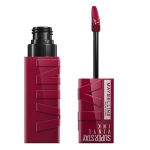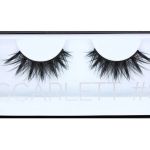 Lydia Deetz from "Beetlejuice"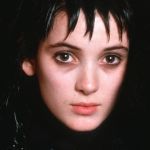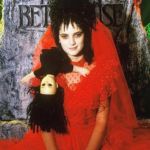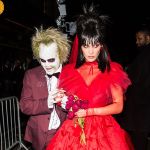 The look of Lydia Deetz, the character played by Winona Ryder in Tim Burton's Beetlejuice, is iconic and perhaps more famous than the film itself (which is getting a sequel): Corpse pallor, sunken eyes and deep dark circles, the result of sleepless and restless nights, naked lips, raven black hair and spiky fringes. With legions of celebrities and TikTokers rediscovering and updating the goth aesthetic, their make-up is more relevant than ever and perfectly suits the spooky atmosphere of 31 October. It's no coincidence that a few years ago, even Bella Hadid wore Lydia's red dress for Halloween. She had her make-up done by an experienced make-up artist, but there are plenty of tutorials on the internet that you can use to recreate Lydia's striking, pale and hollowed-out face. What you'll need A contouring kit, red eyeshadow and a powder to make the complexion translucent.