Zodiac signs according to Design Week by nss G-Club
Un pezzo di design per ogni segno zodiacale
Now comes the week when Milan, from 17 to 23 April, is under the sign of Design Week. What will we see on social media, minimalism or maximalism? The fashion of interior design has gained momentum over time, firmly establishing the concept of creating an ambience within the four walls that makes a space comfortable and also pleasing to our eyes. Design complements the environment and is meant to convey feelings ranging from tranquillity to liveliness. And why should not we decorate our rooms according to the stars? We decided to find some design pieces for each zodiac sign, in case you can not decide how to fill an empty space/white wall? With our tips, you'll know what to add when you combine your aesthetic taste with your star sign.

Aries - Halo Lamp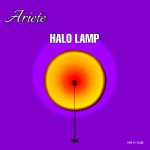 The Halo Lamp was designed by Mandalaki Design Studio with the aim of combining colour, technology and art. A minimalist product that is at the same time based on optical research and features a wide projection of shades with intense colours. Inspired by nature for the design of the colours, we especially recommend the shade "Sunset Red", as the sunset conveys energy while creating a relaxing and enveloping feeling for the warm shades.


Taurus - Artemide Eclisse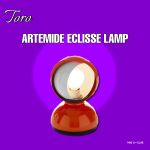 Artemide Eclisse is a unique design from the 1960s, a product that was classified as avant-garde in those years. The project was born from the search for the right functionality with a balance between form, design and utility of this iconic piece. In this lamp, the light intensity is regulated by a movable inner part that "eclipses" and lets through both direct and soft light. This design is a reminder of the changes that have become part of your Taurus life. You will be ready for the latest eclipses in your sign.
Gemini - Shiva Vase Ettore Sottsass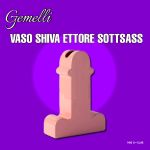 The Shiva Vase was created in the 1970s under the influence of Catalan love and experiences in faraway India. For each piece, Ettore Sottsass was inspired by the Art Deco and Pop Art movements. A pink glazed ceramic piece of furniture with simple shapes and the concept of "it's not what it seems"," a design as innovative, vocal and playful as you are as a twin. It is upright at 23 cm high, where you can enjoy the cultivated flowers of this spring.
Cancer - Roly Poly Driade armchair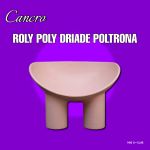 The Roly Poly is a Driade armchair. The inspiration for this design comes from the forms of Art Brut. Obviously a solid object, but with soft lines that fill the domestic environment. A product that is suitable for both indoor and outdoor furniture. An enveloping seat, as you cancer, prefer the colour "Carne Pink" will give your environment that touch of sweetness and calm.
Leone - Ultrafragola mirror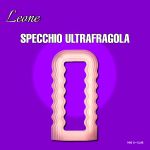 .
The Ultrafragola mirror, a design project by Ettore Sottsass x Poltronova from the early 1970s
, can be seen from any distance. With its height of almost two meters, it perfectly fits any stature. A unique piece with sinuous lines and pink LED /neon lights that convey and evoke femininity. This leo mirror will make you feel even more like a diva! If no one shines the spotlight on you, do not worry because this iconic design will.
Virgo - Kartell Bookworm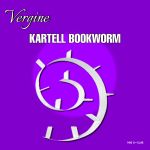 The flexible bookshelf Bookworm
, a completely revolutionary project born from the creativity of the artist Ron Arad combined with the technology and the avant-garde Made in Italy of the design company Kartell. A bookshelf based on undulating movements and functional thanks to the built-in book stop supports. A practical design as you Vergine that will not miss in your home, with the variety of books you own, there is space and resistance for all, each support can hold 10kg.

Bilancia - Seletti vase love in bloom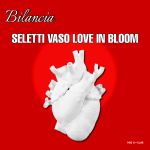 Everything that can be love and art is represented by the Love in Boom Vase
, this project is the result of a collaboration between Seletti and Italian designer Marcantonio. Each product is inspired by nature and the animal world, including Love in Bloom, which has the exact anatomical shape of the human heart. This scale design can be found in different versions, but we recommend the classic porcelain version that will convey your romantic and delicate essence that will catch the eye of any guest.

Scorpio - Juicy Salif juicer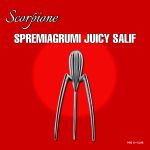 Juicy Salif juicer is an icon of industrial design and was invented by designer Philippe Starck
during a vacation in Italy in 1988. A unique piece with a central body in the shape of an inverted drop and three legs in polished aluminum, conceptually reminiscent of the body of a spider. A perfect design for the scorpion that represents the transformation of a useful product in the kitchen, intriguing and mysterious, with a minimalist touch.


Sagittarius - Gufram Cactus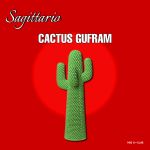 The functionality of this furniture design is to be a coat rack.
Designed by Guido Drocco and Franco Mello
in the 1970s, it became an ironic totem that combines the imagination and humor of those years. Over time it was also designed according to the style and color that were fashionable at the time, starting with the first edition with the classic shade of green typical of the plant. A fun piece of furniture that gives the shooter the feeling of being on the road and creates a distant, desert atmosphere, even when you are at home.


Capricorn - Timor for Enzo Danese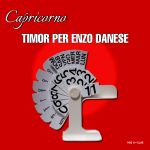 Unlike the classic wall calendars,
Timor is an ornamental calendar designed by Enzo Mari for Danese in the 1960s
(if you want to specify 1967). A product made of plastic elements that can be fanned out and on which are written day by day, month and day of the week. An all-around design for you Capricorn, minimalist that allows you to organize your days at work and otherwise, the font is "Helvetica" simple without too many frills.


Aquarius - lava lamp Mathmos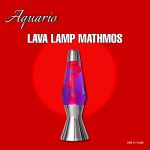 How many bedrooms will the lava lamp have furnished? We can call it the most famous lamp in the world, invented in 1963 by Edward Craven Walker, founder of Mathmos. The design is inspired by lava ropes, made of minerals and water, which flow continuously up and down. As original and eccentric as you are, Aquarius, you can go wild in your choice of colors, but we know that in the end you will choose the brightest.


Pisces - Attila Cartel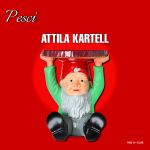 Attila is one of Kartell's gnomes designed by Philippe Starck.
This designer piece serves as a coffee table stool in the shape of a charismatic dwarf. A functional design thanks to the round hat top that gives stability to the seat, the structure of the support is based on a tree trunk. It is a piece of furniture reminiscent of the world of fairy tales, no other sign of the zodiac like Pisces could appreciate it better, so you can live your imagination even more.