nss G-Club's February 2023 Horoscope
During the month of love, discover how to love yourself more
If January was a dense, long, building month, February is all about love, but this year is about focusing on self-love, because only those who can love themselves can truly love someone else. Let the curtain open on a season of rediscovering one's own worth: the first days of the month are bright thanks to the Full Moon in Leo, which gives the right energy to discover a new inner light. Aquarius' season in this 2023 is all about learning to communicate one's uniqueness in the right way, while Jupiter in Aries screams independence. On Feb. 11 Mercury will enter Aquarius, putting the focus on sharing problems, with close friends. The creative imagination of the Pisces season that will begin on Carnival weekend. Putting the final dots on the "i's" will be a Venus in Aries, from Feb. 20, followed by a New Moon in Pisces, which on the same day a will make one understand perfectly how to romanticize one's life, even in moments of solitude, because there is no need to always be in company to perceive how much we are worth.
ARIES HOROSCOPE FEBRUARY 2023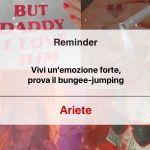 An Aries all spice in this February, you feel special and you do well! In the early days of the month, try to go out of your way to listen and communicate what you want in a straightforward way; not everyone can understand the energetic tone you favor. Follow your instincts and you'll see things being served to you on a silver platter. Your goals are taking more and more shape. In love, don't rule out any options: have fun, get caught up in your emotions; looseness never hurts. Something may be born with transiting Jupiter and Venus in your sign, but not before Valentine's Day.
Love yourself a little more...give yourself a jump in the air, go bungee jumping
Magical moment: Feb. 20 (Venus enters Aries), some suitors come forward.
HOTNESS: 4 stars
LOVE: 5 stars
LUCK: 5 stars
TAURUS HOROSCOPE FEBRUARY 2023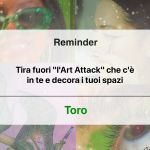 A few sparkles of light seem to be coming through your friendly Taurus window. Take a breath and give vent to what you can't put into words, Venus in Pisces wants to praise your creative gifts. Your rationality needs a break; put it on the bench for this month. At the end of February, something will stir ! The time has come when you will be able to recognize that you don't necessarily need someone to improve your confidence, but you will discover that the secret ingredient is within you.
Love yourself a little more...decorate your home, express your essence with interior design !
Magical moment: Feb. 26, you'll be crazier than you think.
HOTNESS: 3 stars
LOVE: 3 stars
LUCK: 3 stars
GEMINI HOROSCOPE FEBRUARY 2023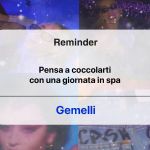 Dear Gemini, it will not be some minor disappointment in love that will take the smile off your face. The philosophy that will echo for the month of February will be "There's better!" Mars in your sign succeeds in immersing you in the present moment. You are more relaxed*, the paranoia surrounding you is gone from your head. Y2k glasses and every night at the disco. You know very well that it's not worth it to whine under the covers for someone, you are the main comic character in your life.
Love yourself a little more...a cucumber mask to moisturize your skin after long evenings of gin and tonics.
Magic moment: Feb. 1, don't waste time, go off with a bang.
HOTNESS: 5 stars
LOVE: 2 stars
LUCK: 4 stars
CANCER HOROSCOPE FEBRUARY 2023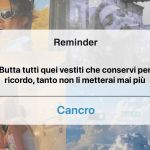 Sweet Cancer, February will open your eyes. The last few knots have come to the boil and it's time to make a clean break, who and what fails to convey empathy to you. You live in your own world of emotions and would love to be understood but only you really know yourself*. Go slow in your search for confrontation, some transits in Aries could set off your every thought at any moment, you are a time bomb.
Love yourself a little more... Cut off deadwood, starting with finished make-up
Magic moment: Feb. 3, better alone than badly accompanied.
HOTNESS: 3 stars
LOVE: 3 stars
LUCK: 2 stars
LEO HOROSCOPE FEBRUARY 2023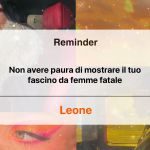 A month full of excitement, with the arrival of the Full Moon in Leo that will make your heart beat wildly. If someone in February were to associate a fruit with each sign, surely you Leo are a passion fruit. You are confident, and how can you blame yourself. You are living a hot era with Lilith in your sign, capable of melting every glacier and full of passion. Will anyone feel upstaged by you? It's inevitable with the individualistic energy you are emanating/spewing.
Love yourself a little more...don't be afraid to brag about your charm, show it off
Magical moment: Feb. 5 (full moon), chills you can't put into words.
HOTNESS: 5 stars
LOVE: 3 stars
LUCK: 4 stars
VIRGO HOROSCOPE FEBRUARY 2023
You're clamming up in this cold weather. In February you prefer a nice herbal tea under the covers rather than going out with friends, this is because the transit of Venus opposite your sign increases your desire to detach yourself from the outside world and people. An introspective period awaits you that will help you discover new hobbies that will be part of your new daily routine. Seek your inner peace, rest, you will have time to think about work. Enjoy this break.
Love yourself a little more...change your reading repertoire, write about yourself.
Magical Moment: Feb. 7, even a blank wall, can bring inspiration.
HOTNESS: 3 stars
LOVE: 2 stars
LUCK: 3 stars
LIBRA HOROSCOPE FEBRUARY 2023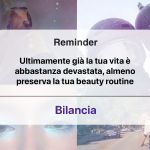 You are in an up & down mood in February. Libra, you're still not grasping the signs that are coming your way... Jupiter and Venus in opposition keep trying, advising you to start over before the love story you so eagerly await is born. Everyone has noticed that you have a different light, except you ! With Mercury in Aquarius share with your friends what is troubling you, they will be able to give you good advice.
Love yourself a little more... lip oil to moisturize your lips from this cold weather.
Magic moment: Feb. 9, lift your head and look in the mirror, you're a fairy tale !
HOTNESS: 4 stars
LOVE: 2 stars
LUCK: 2 stars
SCORPIO HOROSCOPE FEBRUARY 2023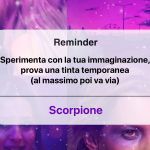 A swaggering month and the energy that's in the air doesn't seem to resonate with your reserved soul. How about kick-starting a new version of you? Try opening your soul; Venus is in a favorable position in February. Fall in love but without forgetting how important you are. You decide what to do, arrange a date according to your tastes, not only with the aim of impressing the other person, but also to be personally happy with the choice you have made. Aim to show your ideals.
Love yourself a little more... experiment with colors, try temporary dyes (colorista washout l'oreal), if you don't like it just a few rinses will do
Magic moment: Feb. 12, those who want you will know how to look for you.
HOTNESS: 3 stars
LOVE: 4 stars
LUCK: 3 stars
SAGITTARIUS HOROSCOPE FEBRUARY 2023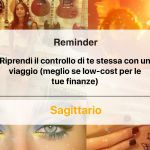 A bumpy month, Mars and Venus are not in a great position for you Sagittarius, but Jupiter in Aries doesn't let you lose heart and sustains your optimism. You are able to find a profit despite dark times. You live the day with fun and adventure. People see you as a bit swinging. During this month you will have to make them understand that if they want to be with you they have to take you and appreciate you especially for this side of you that is not always stable. Some masks will fall off; turn away the long faces.
Love yourself a little more... arrange a one-way trip, you will decide when to return and whether to return.
Magic moment: Feb. 14, a Valentine's Day to remember.
HOTNESS: 3 stars
LOVE: 3 stars
LUCK: 4 stars
CAPRICORN HOROSCOPE FEBRUARY 2023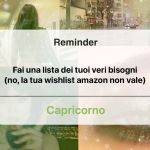 There's a lot of confusion in your head... Calm down and breathe take advantage of Mercury in your sign to make total order and clarity, as soon as the planet moves into Aquarius it's time to get the best ideas down, aim for the plan not the action. You feel you are lacking in pampering, a bit strange on your part, isn't it ? In this month you will understand that it is not the content that makes you happy but the small and simple gestures.
Love yourself a little more...make a list of the essentials you need.
Magic moment: Feb. 16, baby, you are romantic.
HOTNESS: 2 stars
LOVE: 3 stars
LUCK: 2 stars
AQUARIUS HOROSCOPE FEBRUARY 2023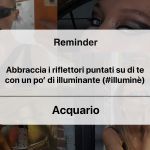 HappyBirthday to you ! How energetic do you feel ? The planets are on your side, you feel like a real dancing queen. February connects you to your free and rebellious soul. Live and let live but you will put stakes on those who cross your living space. Mercury in your sign will make your words clear, those who don't understand you will pretend to fall off the pear tree but you won't fall for it. If the group is on your side, fine ! If not, so much goodbye, you are a beautiful lone wolf.
Love yourself a little more... illuminé to bring out your cheekbones more.
Magical moment: Feb. 11 (mercury enters aquarius), new ideas and lots of originality.
HOTNESS: 4 stars
LOVE: 4 stars
LUCK: 4 stars
PISCES HOROSCOPE FEBRUARY 2023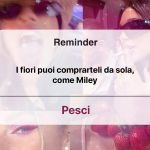 Swim in a crowded sea, and someone will bite dear Pisces, because Venus is right in your sign this month. At the end of the month the sun will also start kissing your skin, entering your astrological season, and it will load you up with vitamin D. You're surrounded by love, and your fickleness this month is turned the right way, get your self-esteem up and collect all the excitement you can. Share your fantasies, they are alternative and a little crazy but you will get them across. Jupiter in Aries has given you just the jolt you've long needed.
Love yourself a little more... buy yourself a bouquet of flowers, it's the best gift you can give yourself.
Magical moment: Feb. 21 (day after the New Moon in Pisces), your expressed wishes will come true.
HOTNESS: 3 stars
LOVE: 5 stars
LUCK: 3 stars