Women on Boards becomes reality: 40% quota for women on corporate boards by 2026
A step towards ensuring gender parity on the boards of publicly traded companies in the EU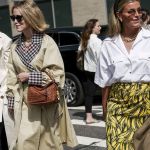 After a 10-year stalemate over the proposals, EU lawmakers have sealed Women on Boards, a "historic" deal for gender equality: by June 30, 2026, at least 40 percent of non-executive directorships or 30 percent of all directorships must be filled by women. Members insisted that merit must remain the key criterion in selection procedures, which must be transparent, but in cases where candidates are equally qualified for a position, priority should go to the candidate of the underrepresented sex. Excluded from the directive are small and medium-sized enterprises with fewer than 250 employees, while all others will have to submit to the relevant authorities once a year detailed information on the targets they have achieved and, if in default, how they intend to achieve them. If not, there are financial penalties.
"This is a great day for women in Europe. It's also a great day for companies. Because more diversity means more growth, more innovation."
European Commission President Ursula Von der Leyen wrote on Twitter. It was an enthusiasm also shared by the President of the European Parliament Roberta Metsola who said:
"The Women on boards Directive is a win-win directive. Beneficial for women, for men, for businesses, for employees. Today's agreement will see more women taking the lead in the business sector. EU companies will gain with more women in leading roles. We can level the playing field."
Currently, only 30.6 percent of board members of the largest publicly-traded companies in the EU are women, with significant differences between member states ranging from 45.3 percent in France to 8.5 percent in Cyprus. In Italy, where the Golfo-Mosca law is in effect, already mandating a 40 percent quota as of 2019, 39.6 percent of CDA members are women. Despite progressive improvement, forms of gender discrimination persist in corporate governance even in countries that have adopted gender quota regulations. Few women still reach top management roles, such as CEO and chairman, but also in senior management positions. Consob noted that in Italy female CEOs were less than 2 percent and chairmen 18.2 percent. So although we would prefer a world without pink quotas right now, we need them in order to rebalance a situation of inequality that would hardly be resolved without them. And we need them, with good grace from Elisabetta Franchi and her "rounds," without age limits, but only on merit.