Russia will not participate in the Eurovision Song Contest 2022
After the invasion of Ukraine, the EBU has decided to ban any Russian singers from the event which will take place in Turin in May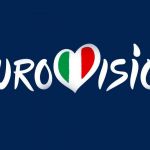 The news came in the last few hours: Russia has been excluded from the 2022 Eurovision Song Contest. This was announced by the European Broadcasting Union (EBU), specifying that "The decision reflects the concern that, in light of the unprecedented crisis in Ukraine, the inclusion of a Russian entry in this year's contest would bring the competition into disrepute". The official press release issued by the apolitical broadcasting organisation that produces the event stated:
"We remain dedicated to protecting the values of a cultural competition which proves international exchange and understanding, brings audiences together, celebrates diversity through music and unites Europe on one stage."
The request not to allow every Russian singer to take part in the contest, immediately supported on social media with the hashtag #EurovisionwithoutRussia, had come in recent days from Ukrainian state TV, which wrote in a note:
"We would like to emphasize that the Eurovision Song Contest was created after the Second World War to unite Europe.In view of this, Russia's participation as an aggressor and violator of international law in this year's Eurovision undermines the very idea of the competition. Russia's exclusion from this large-scale song event will be a powerful response by the international community of public broadcasters to the unacceptable aggressive and illegal actions of the Russian Federation and support for the country's state broadcasters' hostile policy of aggression."
Eurovision 2022 will be staged in Turin from 10 to 14 May and will be hosted by Laura Pausini, Mika and Alessandro Cattelan. Italy will be represented by the winners of Sanremo 2022, Mahmood and Blanco, who will try to replicate the success of Maneskin, who came first in last year's contest.