Barbie's Malibu Dreamhouse is on Airbnb
On the occasion of the live-action release, the shocking pink dream of millions of little girls comes true
It is Christmas morning. I am 8 years old and as usual I have woken up at dawn to see what Santa has left for me. Everyone is still asleep, but I run down the stairs, walk purposefully into the living room and find Barbie's mansion under the tree. A pink and white plastic dream, two floors, with every detail taken care of. Everything is there: sofa, chairs, dining table, bed, dishes, TV, balconies with flowers. To this day, it is the most beautiful gift I have ever received.

Framed by the hills of Malibu, overlooking the ocean, this toy mansion has become a reality. It's called the Malibu Dreamhouse and after being available to the public for short stays in 2019 to celebrate the 60th anniversary of the Mattel doll, it's now back on Airbnb for the film starring Margot Robbie. The house has recently been renovated, transforming from a pastel colour scheme to a shocking pink that encompasses all the amenities: from the roller skating rink to the disco, from the gym to the pink outdoor kitchen and barbecue, from the infinity pool overlooking the ocean and the curved pink slide to the outdoor lounge area, from the lounge to the cowboy-themed bedroom in bright pink. The design, furnishings and wardrobe naturally follow the tastes of the world's favourite doll and are a unique blend of pop, vintage and modern, with a nod to coastal cowgirl/cowboy style.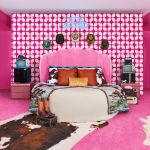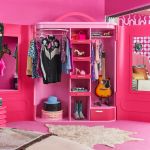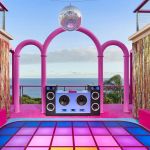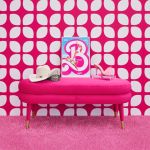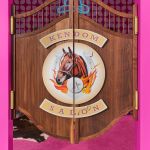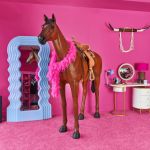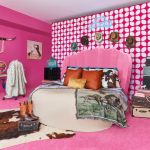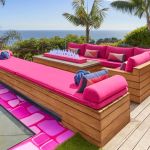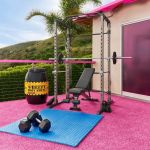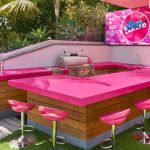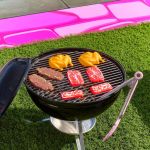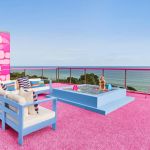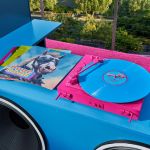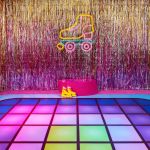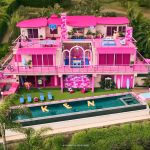 Host extraordinaire is Ken, who is offering four lucky people the chance to stay one night for free for up to two people in this cloud of shocking pink on 21 and 22 July 2023 for an unforgettable experience in Barbie Land, just like the cast of Greta Gerwig's live-action film. Reservations will open at 10am on Monday 17 July PT and those who are successful will receive a free pair of rollerblades and a yellow and pink Impala surfboard. To coincide with the theatrical release of Barbie, scheduled for 21 July (20 July in Italy), Airbnb will also make a donation to Save the Children.