We all know about the "it girls", but who are the "it boys"?
The answer depends on who you ask
Edie Sedgwick, Carolyn Bessette-Kennedy, Chloee Sevigny, Paris Hilton, Alexa Chung, and the list goes on. We all know who the it girls are. But what about their male counterparts? Some would name Harry Styles, Timothée Chalamet or Jimin from BTS, but there doesn't seem to be a unified consensus like there is with the it girls. It seems to be merely a list of attractive and fashionable celebrities who are far from possessing the elusive and distinctive uniqueness that those who deserve the title "it" should have. Perhaps part of the problem is that it boy is a fairly new label, created in the age of social media and not comparable to the legendary concept of the it girl, which instead has been defined and changed shape over decades, evolving in parallel with the position of women in that period and the position of mass media.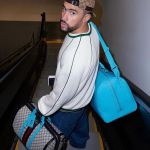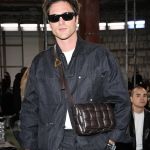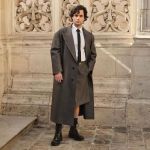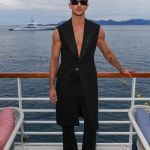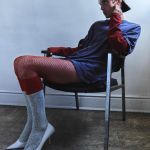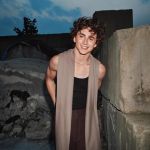 The origin of the It girl
To discover the first documented use of the term "it", we have to go back to 1904, when the writer Rudyard Kipling defined the protagonist in Mrs. Bathurst with these words: "It is not, so to speak, a question of beauty, nor is it necessarily a beautiful speech. It is simply this. Some women stay in a man's memory once he has seen them in the street." This is the "it" factor: an innate poise that cannot be explained or imitated, an unobtrusive seduction that draws everyone in with its magnetic power. This is how Elinor Glyn defined it shortly afterwards in It and Other Stories, a book made into a film by legendary Jazz Age actress Clara Bow, the first real It girl. For a couple of decades, the It Girl stood for a charming young woman with a difficult life and a rebellious calling. Then came Chloë Sevigny, "the It girl with street style and bottom-up attitude". The 90s version was part socialite, part model, part indie queen. The most important thing was that she was stylish. She didn't follow trends. She dictated them. Like Alexa Chung in the early 2000s. With the advent of social media, the essence of the it girl has been so diluted that it's applied to virtually anyone seen in a street style snapshot and collections. But that's just being a celebrity or, rather, an influencer. But building a persona, studying a well-defined aesthetic, conforming to prevailing aesthetics and trends, the daily 90-step beauty routine or affiliate links have nothing to do with who should own "the it" woman or man.
Are there really It boys? Question of meanings
The question of who the "it boys" are and which names fall under this list is related to the meaning we give to the term "It". Rayne Fisher-Quann laments that the internet has killed It girls, stating on iD that "a true It girl serves as a prism for the world she lives in; she reflects the culture around her and single-handedly helps change it." If we go by this definition, then there are no it-girl. Nor do they exist if we cling too tightly to pop culture's deeply ingrained notion of a person with an elusive, unconscious "je ne sais quois" that goes beyond mere physical beauty or talent. This goes so far that many believe it is a privilege of those who are not to have a profession. If you're known as a singer or actor, you can't be "it" according to this view The real or true it is "famosə for being sociable, for being young, for being funny, famosə for being famous."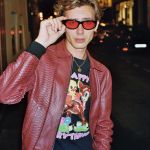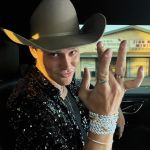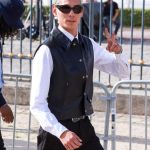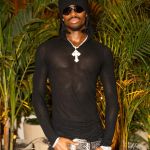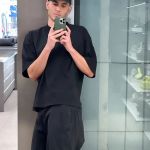 Who are today's it boys?
If you can't tell a real It Boy by his work, we should cross names like Timothée Chalamet, Jacob Elordi, Penn Badgeley, Bad Bunny, Troye Sivan, Manu Rios and others off the list. Part of the appeal is that you don't really know what these people do, or rather, that they do so many different things at once. Often without distinction and not at a level where they are somehow "overshadowed" and engulfed by such activities. They fall into this pattern: Alton Mason, backup dancer, model and Elvis performer; football player and TikTok star Noah Beck; skateboarder, streetwear influencer and star of the Gossip Girl reboot Evan Mock; actor/artist Paul Hameline; but also Jordan Barrett or Kendall Jenner's friend Fai Khadra.
It boy or just celebrities and cute boys?
To say whether the concept of the It-Boy actually exists is difficult. Maybe it just doesn't match the idea we associate with girls, be it the original one, the 1990s one or the social era one. Some believe that the confusion is due to our different approaches. An it girl is fuelled by the media, by other girls who look at her in an aspirational way and attribute this mysterious pound to her. It's different with men: even if they are a reference point, it's because of a certain quality, be it beauty or talent. Not because of some indefinable attraction. So it's guys who are celebrities or just cute guys who get our hormones vibrating. Where does the truth lie?