Who is Antilai Sandrini, the Italian breakdancer on her way to the 2024 Olympics in Paris
Between dance, style and the new Nike Tech Fleece collection
In 2024, history is being made and Antilai Sandrini knows it. At the age of 26, the young athlete has already graced dance floors and stages around the world with her talent and determination. Her biggest dream is the 2024 Olympics in Paris, a historic event where breakdancing will be an official discipline for the first time. "I have great expectations, I believe this dream can come true. I can see it, I can feel it, I can really touch it. And then it's just about being there, letting go and expressing yourself as best as you can, then what's meant to be will be." Antilai was born in Livorno in 1997 but grew up in Aviano in Friuli. Her adventure with the world of dance began in a rather unusual way. When she was 13 years old, she witnessed her father, a DJ, perform his improvised breakdance performance on a night out. The experience fascinated her so much that, despite her innate shyness, she decided to follow in his footsteps. Breakdancing is a street dance that combines flair and creativity - an irresistible mix for Antilai.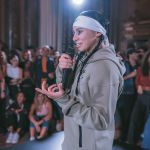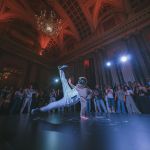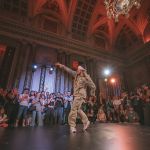 She took her first steps as a dancer in Maniago, a town not far from Aviano. In time, Antilai combined her passion for dance with training in wushu, a Chinese martial art. "I think if I hadn't started with gymnastics and martial arts, I wouldn't have reached this level. Everything I have done I take with me, even when I dance. Even unconsciously, I do some exercises and movements that improve my dancing. And I am very happy to say that." Antilai is not only a promising break dancer, she is also an Italian Wushu champion and won the silver medal at the 2019 Mediterranean Games.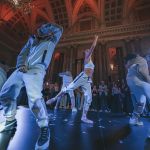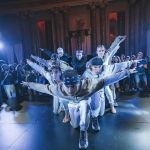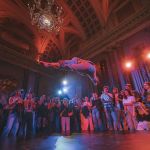 Last night, Antilai attended the Nike Tech Fleece collection event. Talking about fashion and style, Antilai shared her favourite things to wear while dancing. "Comfort, durability and lightweight clothing are definitely a must when I perform." She continued, "I really like tech fleece clothes because they are soft and technical. But if I were to think about my own dance performance, I would try to make it more street-ready by experimenting with different combinations." The new Nike Tech Fleece collection pays homage to the past and its timeless heritage. Warmer and more enveloping, this new line is inspired by the colours of the mining world and is made from at least 55% recycled materials.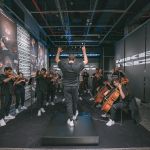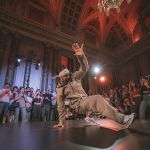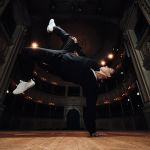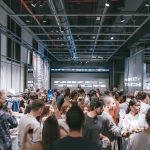 The Nike Tech Fleece Fall 2023 collection is available on nike.com and at select retailers. Antilai Sandrini exemplifies how fashion and style combine with art and performance. He is an icon who embodies the fusion of the worlds of sport and streetwear.