Vintage books, the precious editions and unique collections
When your books tell the world who you are
Vintage books tell us more than what is written in them. They tell something about the person who owned them, through forgotten notes and underlining by the previous owner, or they carry an oversight or misprint that makes them unique. When you inherit them or buy them, you have a unique library that is attuned to the aesthetic and thematic tastes of the owner. There are those who want to collect all the first editions of their favourite author, who seek out all the out-of-print books from a single publisher, or who want to unearth fascinating and quirky bindings for their living room.
Emma Roberts' collection
A perfect example of a vintage book collection is Emma Roberts'. In her bedroom bookshelf, the volumes are chosen with great care, with one basic rule: all copies are cream colored. The aim is to convey calm and relaxation, and to achieve this she relied on styling professionals to find her the most suitable editions of her favourite books and also to offer her new titles. The result is the combination of books she loved with possible new reads, all always strictly in palette!
And Karl Lagerfeld's
Another iconic collection is that of fashion designer Karl Lagerfeld, who collected more than 300,000 volumes. Among his favourite authors was Nietzsche, of whom he owned so many first editions. He chose the books he bought with taste and care so that he always had texts at hand that inspired him. His bookshelves contained many volumes on fashion, art and photography. After his death, the collection was partly auctioned off.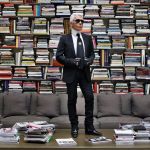 The Auroro Boreal Case
In Italy, too, we have our collectors. Auroro Borealo in particular shares on TikTok and Instagram his collection of books, which consists of trashy, out-of-print books with questionable titles, ugly covers and typos, even rare ones. The column in which he shows his volumes is actually called Libri Brutti (Ugly books), to refer to the very poor quality of the editions. It's a collection that looks a bit odd, but has its own charm and is certainly a lot of fun.
Valuable editions
As we have seen, each book can have a different value to those who want it. For example, if one is looking for all possible editions of Moby Dick translated into Italian, the one tucked away on the shelf in the corner of the vintage shop may look like the Holy Grail. Nevertheless, apart from personal inclinations, there are also certain editions that have a very high market value because they are considered rare and unobtainable.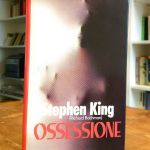 The case of Stephen King
Stephen King's Obsession, for example, became a particularly sought-after volume due to a negative event. Namely, the book was heavily criticised for its influence on the perpetrators of the Columbine High School massacre in 1999. Indeed, the plot is chillingly reminiscent of the shooting perpetrated by the two students, Harris and Klebold, who claimed to have been inspired by the book. It was Stephen King himself who took Obsession off the market out of concern for the consequences. Since then, the remaining copies have become increasingly valuable, and there are many who want to read this story as damned. Very rare is the first Italian edition from 1988, published by Sonzogno.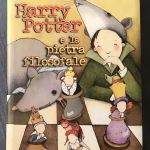 And the Harry Potter phenomenon
The first edition of Harry Potter and the Philosopher's Stone by J. K. Rowling, published in Italy in May 1998, was held up because of some typos. Namely, on the cover you can see the young wizard without glasses, a key element that unfortunately escaped the illustrator. Also, you can see that the author's name is spelled without abbreviations: Joanne K. Rowling. It was she who noticed the error, which was soon corrected by replacing all the dust jackets of the books still on sale. Some escaped correction. These copies are now worth a fortune and there are many fans of the series from all over the world who are looking for this copy to add to their collection.
Learn more about the vintage world in the nss G-Club Vintage Map