The most unlikely celebrity couples in history
Or love is blind, so why does it make us so strange that Timothée and Kylie like each other?
Let's face it: when the rumours of a flirtation between Timothée Chalamet and Kylie Jenner started, we all thought it was just another made-up gossip to garner views. But back last spring, Deuxmoi swore that the two had been dating since January, so they rang in the new year together in Aspen and then attended Paris Fashion Week, among other events, where they both stood front row for Jean Paul Gaultier. Since there were no videos or blurry pictures to prove the liaison, none of us wanted to believe it. Okay, Timmy is known for being a serial dater who has had relationships with the most promising young it-girls of the moment, from Lourdes Leon to Lily-Rose Depp, from Saoirse Ronan to Taylor Russell, but what will he ever find in Kylie? What will they ever do together (other than the obvious)? A now-deleted Vogue article speculated, "Does he hold her make-up brushes while she contours? Does she help him review Wes Anderson scripts? Does Timmy give Stormi French lessons?" Of course, we now admit that the reasoning is snobbish and sexist, but the same questions have crossed our minds before. And even though we try to push them away, they keep popping up in our minds when we see the video of them dating.
In the latest pictures, which immediately went viral, we see the couple smiling and kissing in the VIP area of SoFi Stadium in Inglewood, where they attended Beyoncé's Renaissance World Tour. So no, Timothée Chalamet and Kylie Jenner are no joke. They like each other even though he has the face of an angel, stars in intellectual films by great directors and she is part of the Kardashian clan, has two children and owns a cosmetics empire. And why shouldn't they? They are young, beautiful, rich and probably even run in the same circles. After all, it's not the first time Cupid has shot his love arrows and brought two seemingly distant and incompatible people together. Do the words Mary-Kate Olsen and Olivier Sarkozy or Grimes & Elon Musk mean anything to you? Here are the 13 most unlikely celebrity couples in history.
Ashley Olsen & Lance Armstrong
You have to go back to 2007. Lance Armstrong was 36, Ashley Olsen 21, and a flirtation broke out between the two. At the time, he had just ended a year-long relationship with designer Tory Burch, had retired two years earlier after winning his seventh Tour de France, and doping allegations were beginning to surface. The athlete's team believes the last thing Armstrong needs is another scandal over a love affair with a former child star 15 years his junior. So the two break up. It doesn't end well for the cyclist, but Ashley finds love with her future husband Louis Eisner in 2017.
Mary-Kate Olsen & Olivier Sarkozy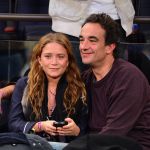 Mary-Kate Olsen's relationship with Olivier Sarkozy, the half-brother of former French President Nicolas Sarkozy, caught the media's attention when they were first spotted together in 2012. At the time, they seemed mismatched in the eyes of those who did not know them. He tall, she petite, he a serious French banker, she a former child star and successful fashion designer. Add to that an age difference of 17 years. Still, the couple has survived three engagements and five years of marriage. But not with Covid. Forced to live together around the clock, the couple's equilibrium was also shaken because along with them, Sarkozy's ex-partner and their children were locked up in the New York flat. The solution? The divorce was filed in April 2020.
Colin Farrell & Britney Spears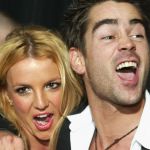 In 2003, the image of Britney Spears and Justin Timberlake in love still filled the eyes and hearts of many fans who were stunned to see the singer embracing Irish bad boy Colin Farrell on the red carpet of the film The Recruit. Even more so when pictures circulated of them making out on the balcony of his hotel room. Years later, Britney would confirm the flirtation, "Yes, I kissed him ... It's the sweetest, sexiest thing in the world - wooh! But it wasn't anything serious."
Sarah Jessica Parker & Robert Downey Junior
Sarah Jessica Parker and Robert Downey Jr. were together for a whole 7 years, from 1984 to 1991, before his alcohol and drug problems destroyed the idyll. Looking back on this time and the toxicity of the relationship, the "Sex and the City" star said: "I realised I had to take care of myself. I spent endless amounts of time making sure he was OK, but at some point I got the courage to say, 'I'm going to go away and pray you don't die.'" Eventually, the actor sobered up and married first Deborah Falconer and then Susan, his current wife, in 2005. Sarah Jessica, on the other hand, married fellow actor Matthew Broderick in 1997 and they are still together.
Taylor Swift & Matt Healy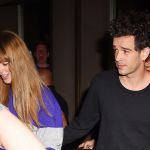 When they learned that Taylor Swift and Matty Healy were dating, fans of the blonde singer nearly had a stroke. How could America's perfect sweetheart be dating a guy who bites into raw meat on stage, gives the Nazi salute, declares things like "I'm obsessed with my dick" and makes snide remarks about Ice Spice? The fact that the two get along put them on the warpath so much that the Swifties wrote an open letter on Twitter, linked to the hashtag #SpeakUpNow, to get Taylot to distance herself from The 1975 leader. In the end, the fans got their way, as Taylor and Matt parted ways, citing that they were busy with their respective tours.
Madonna & Michael Jackson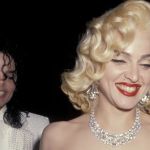 Madonna and Michael Jackson left the world speechless when they appeared on the red carpet together on Oscar night in 1991. Legend has it that Madonna, who was invited to sing a song from Dick Tracy's film score during the ceremony, did not have a companion and opted for her boyfriend Michael Jackson. After the ceremony, the King and Queen of Pop continued their evening together at the Spago restaurant at the Oscars after-party. What happened next? Madonna told an episode of Carpool Karaoke years later that she and Jackson had exchanged romantic effusions after the evening, having had one too many glasses of Chardonnay.
Janet Jackson & Matthew McConaughey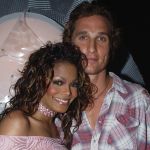 Sandra Bullock, Ashley Judd, Renée Zellweger, Penelope Cruz, ... before they got married, Matthew McConaughey's list of romances was definitely long and reportedly included Janet Jackson. The two allegedly had an affair in 2002 after meeting at the Grammys. The rumours were repeatedly denied by both of them for years. The secret was only revealed in 2019, when the actor confessed that they had dated briefly but went out to dinner together "just for a minute" and the story "ended there".
Cher & Tom Cruise
Short, but intense. That's how the story between Cher and Tom Cruise can be described. It is the summer of 1985, he is 23 and just coming off the success of Risky Business, she is 39 and already the icon she still is today. Their paths first crossed at Sean Penn and Madonna's wedding in Malibu, but sparks flew at the Outstanding Learning Disabled Achiever Awards hosted by First Lady Nancy Reagan at the White House. Although their relationship didn't last long, the diva had words of praise for Cruise over the years, calling him "a great, lovely guy" When she thinks back on their relationship, she says, "I was so crazy about him. He was so wonderful." "For a while it was passionate and serious."
Justin Timberlake & Fergie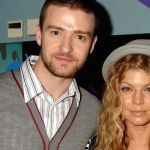 Britney is not the only pop star Justine Timberlake has dated. Back in 1997, the Cry Me A River singer had a liaison with Fergie, as she confirmed to Cosmopolitan in 2006, admitting that it was never anything serious between them. Fergie and Justin met because one of her friends was dating Timberlake's bandmates, so they spent a lot of time together. The former Black Eyed Peas singer said, "Justin and I were always hanging out, having fun and making out. We went to Hawaii together, but it was never anything serious. He was Mr. Right Now."
Bad Bunny & Kendall Jenner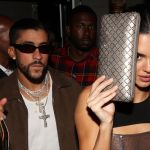 Sceptics are convinced that Kendall Jenner and Bad Bunny's relationship is just a publicity stunt artfully orchestrated by Kris Jenner. The two have been spotted together at Coachella, the Met Gala and some NBA games, and spent their summer holiday together. But many doubt the couple's body language shows they don't have chemistry. Nevertheless, Kendall and the rapper are still together. So will it be true love or not?
Evan Rachel Wood & Marilyn Manson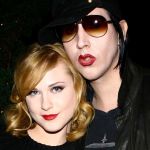 The two met in 2006 when she was 18 and he was 37. At the time, Marilyn Manson was married to Dita von Teese, so the connection with Evan Rachel Wood, which came about while drinking absinthe, only became public in 2007. The two, who differ in image, temperament and target audience, were a couple with ups and downs for four and a half years until she broke up with them in early 2011. Afterwards, Wood confessed that she was sexually and emotionally abused by her former partner, which was also recounted in the documentary Phoenix Rising.
Grimes & Elon Musk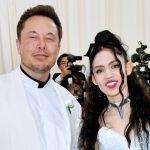 Their romance emerged on Twitter thanks to their shared passion for science, technology and the fantasy world. Grimes and Elon Musk were together for four years, with ups and downs, during which they gave birth to two children: a baby boy, X Æ A- XII, who is called X, and Exa Dark Sideræl, called Y. Shortly after the birth of their second child, Grimes announced their separation and stressed that Musk remains "my best friend and the love of my life".
Paris Hilton & Vincent Gallo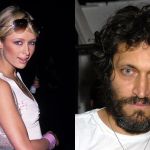 Vincent Gallo is a difficult guy who is reluctant to speak positively about colleagues and celebrities, but he made an exception for Paris Hilton. The two had a flirtation around 2001, and he also dedicated the song I Wrote This Song For The Girl Paris Hilton to her, which is included on the album When. Gallo also chose her, of all people, to star in the video Honey Bunny. In an interview with Howard Stern, the artist called Paris "the sweetest girl ever" and also said she was "sexual" and "bright".