All the celebrities who have their own Barbie
From the Zendaya-inspired doll to the one with Cher's face
Barbie is the most iconic doll of all time. Thank you to the movie starring Margot Robbie, the whole world seems to have rediscovered her charm and history, from her penchant for hot pink to her coveted outfits. But how many people remember all the Barbies that were inspired by celebrities? To list them all would perhaps be impossible, because over the years Mattel has always played with their looks and likenesses. Not only has it given its most popular toy a spectacular wardrobe by having famous designers create their clothes, but it has also adapted their faces by making them as similar as possible to actresses, singers and models. She has paid homage to iconic figures like Audrey Hepburn and Cher, pop stars like JLo and many girls who make their mark on today's culture and society like Laverne Cox and Zendaya.
Here are some of the celebrity Barbies fans would love to collect. Which is your favourite?
Barbie "Katy Perry"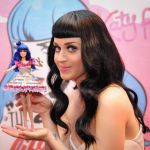 In 2011, Mattel paid tribute to Katy Perry with a limited edition Barbie doll based on her. Designer Amy Lee created a doll for Mattel with all the details of the pop star and the look she wore in the California Girls video, including blue hair, tattoos, glittery pink shoes and a microphone with glitter candy canes. The dress was surprising, a creation with a skirt made of 70 hand-painted mini cupcakes, a candy-coloured glittery bodice and fishnet stockings embellished with sparkling Swarovski crystals. The very cute "Katy Perry" Barbie was auctioned for $3,250.
Barbie "Jennifer Lopez"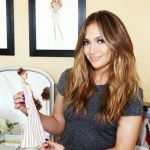 Not one, but two dolls for JLo. In 2014, Mattel released two Barbies dedicated to the star. One wore the dress Jennifer wore to the 2012 Oscars, the other the sexy sequined catsuit from the "Dance Again" tour. The reaction? Fans were divided between those who loved the double outfit, those who would have preferred to see the doll in the iconic green Versace dress from 2001, and those who claimed the doll did not have Lopez's hot curves.
Barbie "Ashley Graham"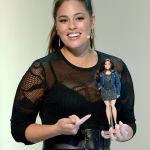 When Ashley Graham spoke about her childhood, she confessed that she was "traumatised" by the lack of Barbies that looked like her. So when the doll with her face and curves was launched in 2016, the model was overjoyed, especially as this small gesture can help "redefine the global image of beauty and continue to advocate for a more inclusive world."
Barbie "Adwoa Aboah"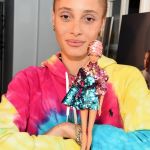 Since 2015, Mattel's "Shero" doll series has celebrated women who push boundaries, encouraging girls to be anything they want to be and encouraging girls to find their authentic voice. The 2019 collection features supermodel and founder of Gurls Talk, Adwoa Aboah. Barbie "Adwoa Aboah" was inspired by the look Adwoa wore when she was named Model of the Year at the 2017 Fashion Awards: a sequined Halpern turban dress by Stephen Jones and platform sandals by Christian Louboutin.
Barbie "Zendaya"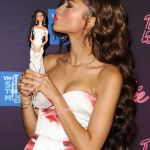 "When I was little, I could not find a doll that looked like me. But instead now, how times have changed!" with these words and a post on Instagram, Zendaya celebrated the release of her Barbie. The look? The same one the star chose for the 2015 Oscars: a cascade of long black dreadlocks and an ethereal cream dress by Vivienne Westwood.
Barbie "Nicki Minaj"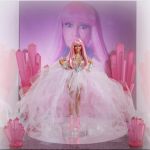 Barbie "Nicki Minaj" has a heart of gold. The doll was made by Mattel for charity to raise money for AIDS research. The doll is dressed in a cloud of pink tulle, a look inspired by the one the singer wore on the cover of her album Pink Friday.
Barbie "Laverne Cox"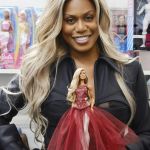 Laverne Cox was the inspiration for the first trans Barbie, which is part of the Tribute Collection that pays tribute to the most visionary personalities. In the doll version, Cox, an actress, producer, author and activist for the LGBTQAI+ community, wears a dark red tulle dress, a pair of boots, glittery tights, a pair of silver earrings, glamorous make-up and hair styled with Hollywood Waves.
Barbie "Yara Shahidi"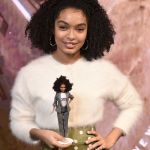 To celebrate its 60th anniversary and International Women's Month, Mattel made a doll for Adwoa Aboah, Naomi Osaka and other special women including Yara Shahidi in 2019. Her Barbie wore the "Vote" t-shirt to encourage young voters to make their voices heard in this year's US presidential election (and beyond). The actress and activist was thrilled, stating that every detail of the Barbie, from the curls to the eyebrows, was discussed and designed with the Mattel team so that she not only looked like her, but also embodied the spirit of the "You Can Be Anything" collection.
Barbie "Gigi Hadid"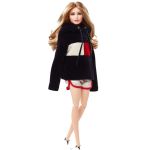 In autumn 2016, Gigi Hadid and Tommy Hilfiger launched their first capsule collection, which was presented at the Tommynow Fashion Show. This collaboration also featured a Barbie "Gigi Hadid" wearing the latest look seen on the catwalk: a hoodie and shorts.
Barbie "Tina Turner"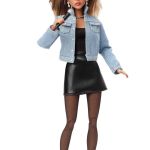 To mark the 40th anniversary of Tina Turner's hit song "What's Love Got to Do with It"," Barbie recreated the iconic look from the singer's music video: Denim jacket, thick hair, leather miniskirt and the famous hairstyle.
Barbie

"

Cher

"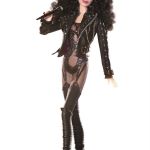 Cannot miss a Barbie dedicated to Cher? No, of course not. The doll represents the iconic star with one of her most famous looks from the 1980s, created by Bob Mackie for the 1989 music video "Turn Back Time": see-through catsuit, leather perfecto and a cascade of curly hair.
Barbie "Beyoncé"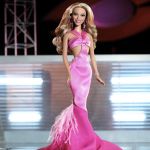 In 2005, Mattel celebrated Destiny's Child with one Barbie each. The Beyoncé-inspired Barbie wore a long pink evening gown with cut-out details on the bodice and feathers on the skirt part. Definitely a Barbiecore look!
Barbie "Elton John"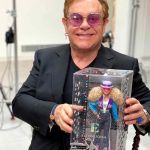 In 2020, Mattel launched a doll that emulated Elton John's iconic style: a glitter top and flared jeans with the singer's initials, and a bomber jacket embossed with "Elton" and rainbow stars and stripes. Details also included colourful platform boots, a purple bowler hat and sparkly pink sunglasses.
Barbie "Karl Lagerfeld"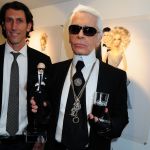 At Barbie's 50th birthday party in Paris, Karl Lagerfeld presented his very own doll, resembling her in every detail, from the distinctive black and white look to the Scandinavian blonde hats pulled into a low ponytail.
Barbie "Marilyn Monroe"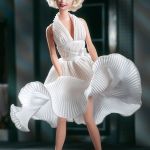 Over the years, Mattel has paid tribute to Marilyn Monroe several times. A few examples? A 1997 Barbie with her likeness wearing the iconic outfit from the film Men Prefer Blondes, in which Marilyn sings the song Diamonds are a Girl's Best Friend, and a 2001 version in which she wears the famous flesh-coloured dress in which she sang Happy Birthday to US President John Fitzgerald Kennedy. Also unmissable is Barbie in the white dress from The Seven Year Itch.
Barbie "Audrey Hepburn"
As with Marilyn, Mattel has produced several Barbies with features that pay homage to the iconic Audrey Hepburn. The first is inspired by the film Sabrina, with a dress that is a perfect reproduction of the one worn by the film's protagonist. The second is inspired by Roman Holiday and features a beige A-line skirt, blouse, scarf and sandals. Of course, Breakfast at Tiffany's Barbie in the famous little black dress is not to be missed. All "Audrey Hepburn" Barbies are very similar to the actress' face, with big dark eyes, fringes and thick eyebrows.
Barbie "Grace Kelly"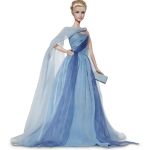 There are four Barbie dolls dedicated to Grace Kelly, all beautifully detailed. Each doll recreates a moment in the actress' life and career: To Catch a Thief, Rear Window, the day of her wedding to Rainier and the Cannes Film Festival.
Barbie "Shakira"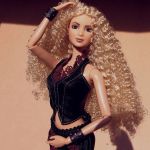 In 2003, Mattel launched a doll with the likeness of the Colombian singer. The look consisted of studded trousers and a waistcoat very similar to the outfit Shakira wore on the Maxim cover that year. Completing the Y2K style was a cascade of long, curly blonde hair.
Barbie "Kate Middleton"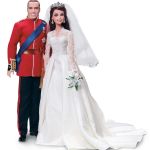 On the occasion of her wedding to Prince William, Barbie was transformed into Kate Middleton, complete with a wedding dress very similar to the real Alexander McQueen dress and the ubiquitous tiara on her head.
Barbie "JK Rowling"
In 2018, Mattel turned Harry Potter protagonists into dolls, from Harry himself to Hermione. But back in 2010, tribute was paid to the saga's creator, J.K. Rowling, with a Barbie wearing the black wool dress and bright pink top she wore to the 2009 Monsters and Critics Awards banquet.
Barbie "Elizabeth Taylor"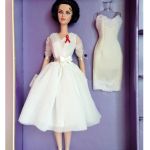 Liz Taylor is an icon Barbie was determined to celebrate. There are several dolls dedicated to the actress. The latest is White Diamonds, released in 2012. Also unforgettable is the Cleopatra doll, which recreates the golden dress she wore in the 1963 film Cleopatra, in which she starred with her ex-husband Richard Burton.
Barbie "David Bowie"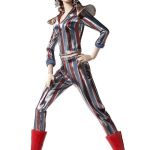 To celebrate David Bowie, Mattel has produced several Barbie dolls. One of the most famous is the one depicting the White Duke as Ziggy Stardust, complete with a metallic red and blue striped spacesuit with straps sticking out, cherry-coloured wedge boots, flashy make-up with the famous astral orb on his forehead and a fiery red hairstyle.
Barbie "Vera Wang"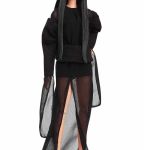 For the Barbie Tribute collection, Mattel paid tribute to Vera Wang with a doll that completely resembles the designer, including long, straight hair. The outfit? All black, consisting of a chiffon dress with puffed sleeves, socks and platform boots.