Celebrities' book clubs
"When reading becomes feeling part"
If you want to read a good book this summer but do not know where to start, this might be the right opportunity to get inspired by one of your favourite celebrities and join her book club. As we have already seen with Kendall Jenner, a few stolen snaps can have the power to influence our decisions in the literary sphere too and lead to real publishing cases. Reading groups are a great way to create a sense of belonging and are a good move for a celebrity who wants to engage their community by making them feel part of something. Added to this is the desire to recommend new books and discuss with someone what they have just read. For these reasons, many celebrity-led book clubs have sprung up over time.

Which book clubs are the most popular? Which books do they read?

Oprah's book club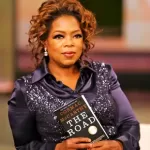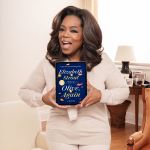 Oprah Winfrey
's is probably one of the most popular book clubs around. It was launched in 1996 as a format within The Oprah Winfrey Show and is credited with spawning publishing cases. Many underrated novels have sold millions of copies thanks to the contribution of Oprah Winfrey herself. It is she who chooses a book each month to read and discuss together. For the publishers, it is an honour to be among the selected books, so much so that they announce it on the cover. Over time, the spaces and nature of the discussion have changed and since 2019, the reading group has moved to Apple TV +. Each episode gives viewers a front row seat to candid conversations with incredible authors, highlighting the crucial themes of each reading. You can keep up to date with the latest readings on the club's website and via Instagram.


Book Reading: The Water Pact - Abraham Verghese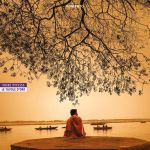 The author was inspired to write the character of
Big Ammachi
by his great-grandmother. She was forced into marriage at the age of only 12 to a widower who was already a father, and became the matriarch of a Christian community in Kerala, India. Thus begins our journey through
the three generations of the family from 1900 to 197
7, through mysterious drownings, curses, colonialism and the quest for independence. This epic story is full of lyricism and suspense, taking us through time and continents.

"It is one of the best books I have read in my entire life. It is epic. It is sweeping. At many moments while reading it, I had to stop and remind myself to breathe. I could not put the book down until the last page. It was unbelievable!" -Oprah Winfrey


Belletrist Book Club
The exchange of books between Emma Roberts and her best friend Karah Preiss became the core of their friendship. The two lived far apart, one in Los Angeles, the other in New York, and sending each other books by post with comments and notes was important to their relationship. That was the catalyst for starting an online reading group in 2017. Emma and Karah have similar tastes, but their choices are sometimes unique, which makes for a nice contrast. Thank you to the website, you can keep up to date with the month's reading, while on Facebook and Instagram you can join the community and interact directly with the other participants.

Book Reading: The Three of Us - Ore Agbaje-Williams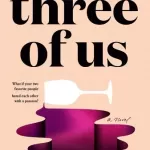 The long-standing tensions between a husband, his wife and his best friend finally reach a breaking point in this perceptive comedy set over the course of a day. Three of Us is a triptych of domestic life told in three suspenseful and intriguing parts that move captivatingly from the comic to the painful. The book is currently not available in Italian.

Reese's Book Club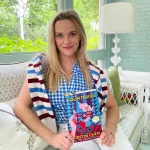 Apart from acting,
Reese Witherspoon has a great passion for books
. She is described as a true 'book lover' and each month she chooses a book for her book club, which features a woman at the centre of the story. On the website, you can discover the month's reading and also buy a reading box that includes a book and a set of body care products. The reading group is also active on Instagram, where Reese Witherspoon personally chimes in with announcements and updates on what she's reading together.

Book read: Cassandra in Reverse - Holly Smale

This super charming and funny novel is about Cassie who is stuck in a time warp trying to get out of the third worst day of her life. She seems to understand what is going on, until the point where an unexpected twist occurs. Listen to Reese Witherspoon's presentation here. The book is currently not available in Italian.

Goop Book Club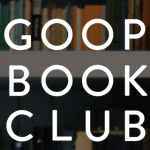 In 2020, Gwyneth Paltrow started a book club on her website Goop.
The Goop Book Club allows people to read stories that are thought-provoking and moving, that raise complex questions and open up important conversations. Ad hoc content is created for the website for each book selected, and there is also a private Facebook group and live chat with the author of the book of the month. These discussions are then uploaded to Goop's YouTube channel. If you want to join the conversation on Instagram, you can tag @goop and use the hashtag #goopbookclub. However, in all of this, there never seems to be any active participation from Gwyneth Paltrow, who does not attend the live shows and never takes photos of herself.
Book to read: About - Devi S. Laskar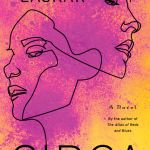 A subtle and spare love story based on the life of a protagonist who is still 17years old
. The book explores the way family, identity, desire and the promise of freedom shape us. It is currently only available in the original language.

Service95 Book Club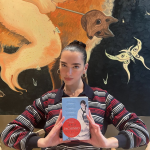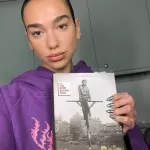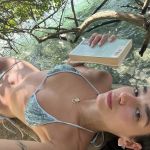 Dua Lipa has also recently launched her own book group, taking advantage of her platform Service95
. Each month, she chooses the books she reads and comments on, from classic fiction to the latest memoirs. Detailed content and discussion guides are created for the occasion, along with other recommended reading.

Book Reading: The Story of Shuggie Bain - Douglas Stuart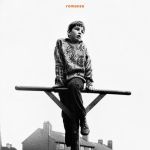 This novel tells the story of a woman and a child, a mother and a son, trying to survive in 1980s Glasgow in a broken family and a city ravaged by economic crisis.


"I clearly have a penchant for heartbreaking books and this one is no exception. And yet there is so much love in the pages of this book, especially between Shuggie and her mother Agnes."- Dua Lipa


Our shared shelf
Actress
Emma Watson has also launched a popular reading group
. Founded in 2016, Our Shared Shelf is a feminist book club that explores themes of intersectionality, equality and inclusion. The initiative was immediately very successful and even involved the authors of the selected books, whom Emma Watson interviews personally by asking questions of the users. Currently, this reading group is no longer active on Goodreads, but it is still possible to access all the content that has been created over the last few years.