10 movies to get in the mood for spring
From the 90s romantic comedy starring Heath Ledger to the flower fields of Big Fish
Spring is here, but we are still struggling to leave the winter blues, cold weather and heavy wardrobe behind. The shy sun making its way through the clouds or the flowers starting to bloom on the lawns are not enough. Neither is virtual shopping for denim jackets and miniskirts. We need a little inspiration, a little help to catch the right mood and open our hearts and minds to the new season. So why not watch a few films set in the spring months or that put us in the appropriate frame of mind amid images of blooming fields, cottagecore, budding love and lightness.

G-Club has selected 10 of them:
10 Things I Hate About You (1999)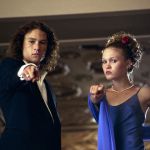 Love blossoms in the spring. The one between Cameron and Bianca, but especially the one between shrew Kat and Patrick, the high school "bad boy" Add a good dose of misunderstandings and miscommunications, a prom, a group of cute teenagers that includes Julia Stiles, Heath Ledger and Joseph Gordon-Levitt to this teenage reinterpretation of a Shakespeare classic and you have all the ingredients for one of the most beloved romantic comedies of the late 1990s. The best moment? Ledger singing Can not Take My Eyes Off You.
Le Fabuleux Destin d'Amélie Poulain (2001)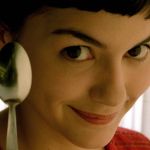 Amélie Poulain, the waitress at the Café des 2 Moulins with her little pleasures like skipping stones on the Canal Saint-Martin and her ability to turn the grey routine of neighbours and strangers into a magical adventure, is iconic today. Watching this film again opens your heart to the world and the possibility of being happy and even falling in love. Against the backdrop of a fairytale Paris. And what is spring if not the promise of something unexpected that turns your life upside down?
Big Fish (2003)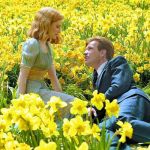 The extraordinary life of a father told by his son. Big Fish is perhaps Tim Burton's sweetest film, an ethereal fantasy tale that touches your heart between giants, witches, Siamese sisters and a big fish. The moment you feel spring break out around you? The scene where Ewan McGregor's character asks his lover to marry him in a beautiful field of yellow asphodels, his favourite flowers, specially created outside their bedroom.
Memoirs of a Geisha (2005)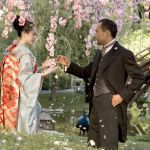 Cherry blossoms and pristine gardens, strolling peacocks, lavish costumes and the rise of a poor blue-eyed girl destined to become the greatest geisha in Kyoto. This film adaptation of Arthur Golden's book of the same name is aesthetically exquisite. The cast includes Oscar winner Michelle Yeoh.
Bee Movie (2007)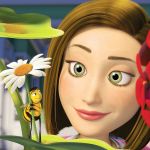 Have you ever thought that without bees there would be no spring? Rebellious Barry, a young bee fresh out of university who does not want to spend his whole life doing the exact same job of making honey but instead wants to discover the world, will teach us all, amid laughter and colourful flowers.
Bright Star (2009)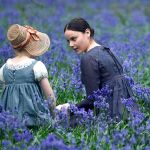 Based on the true love story of John Keats and Fanny Brawne, Bright Star is a triumph of cottagecore, picturesque bluebell fields and pristine flora. Perfect for soaking up the spring atmosphere and imagining romantic picnics on the grass with the people we love.
Eat, Pray, Love (2010)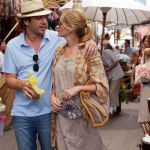 Spring often comes with new beginnings. Like the one Liz, played by Julia Roberts, seeks as she travels back and forth between New York, Italy, India and Indonesia, switching from one relationship to the next and rediscovering herself by taking a bite out of life like a tempting pizza.
The Great Gatsby (2013)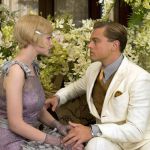 There is no shortage of reasons to watch the Baz Luhrmann-directed remake of The Great Gatsby: the pop soundtrack, the Prada costumes, the performances by Leonardo DiCaprio, Carey Mulligan and Tobey Maguire, ... And also a symbolic vision of spring. It is the spring of 1922, when Nick first arrives in New York and becomes Gatsby's neighbour. It is a metaphor for an atmosphere of hope, new life and also for Gatsby's love for Daisy, who, like nature, blossoms in the season before winter comes and everything implodes.
Spring Breakers (2013)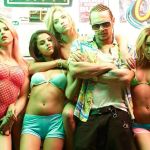 Spring in the US coincides with Spring Break, a wild and crazy holiday full of drinking, music and flirting. One of the films that best captures this post-adolescent mood is the one starring James Franco, Selena Gomez, Vanessa Hudgens and Ashley Benson. The most important scene? Franco at the piano, at sunset, singing a cover version of Britney Spears' Everytime.
Emma (2020)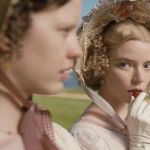 Photographer Autumn de Wilde and Anya Taylor-Joy aka The Chess Queen bring the poppiest version of Jane Austen's novel to the screen. The scenes unfold before your eyes in a pastel orgy of cottagecore and Regency aesthetics.