What are Emily Ratajkowski's recommended books?
Love, politics, female characters and memoir
It is always interesting to discover the bibliography that in one way or another has shaped and influenced a celebrity. This time, the library of model, actress and activist Emily Ratajkowski, who has already been named a New York Times bestselling author, will be explored. "On My Body" is her debut book, a collection of essays that question systems such as patriarchy and capitalism, and revolve around themes of consent and the use of female body image for profit. "In many ways, it is undeniable that exploiting my sexuality has given me so much; I have gained through my body within the confines of a cissexual, capitalist, patriarchal world where beauty and sex appeal have value only because they satisfy the male gaze." (About my body - E. Ratajkowski).


This is a collection of personal stories that do not pretend to provide an answer to systemic problems, but are intended to bear witness and express an ideological position that is also the result of studies and readings that have influenced their thinking.
This text expresses a willingness to tell her own story in her own words and fits perfectly with the position that Ratajkowski has developed in recent years in the American debate. On her Instagram profile, @Emrata often recommends books that have shaped her. In a folder titled "Read"," you will find photos of the texts that have impressed her the most. She also often attaches a personal comment to the page photo, a sign that she questions the books she reads. Below are some short reviews she has given in interviews with Elle, Vogue and The Week.
The common thread running through Emily Ratajkowski's reading is her personal search for answers from a feminist perspective on issues such as the body, love and politics. It also means that she has consciously chosen great female voices that have contributed to the narrative of the self, probably in preparation for her book.


Madame Bovary - Gustave Flaubert (1856)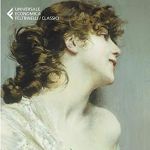 Emily Ratajkowski read this book when she was 19 and admitted that she experienced it so intensely that she forgot it was a classic. She recommends it to everyone and always talks about it with great enthusiasm: "I think it's one of those books that young women should read. The problems Madame Bovary faces are really modern, existential questions about how it feels to be a woman in your body, about hope, love and the idea of a Prince Charming." -E. Ratajkowski


Take It Like That - Joan Didion (1970)
Joan Didion dissects with her sharp pen the human fauna circling Hollywood, smiling and making false promises at endless cocktail parties, fearing failure like a contagious disease and willing to do anything to fill the void that besieges her. This is a novel with essential and unsparing language that photographs the emptiest and most self-destructive aspects of American society and tells how painful it is to live and how much easier it is to simply exist. "It was not the first book of Didion's I have read, but it was the one that immediately drew me in, and it feels like a fever dream; it's really good to read in one go." -E. Ratajkowski


All About Love. New Visions - Bell Hooks (1999)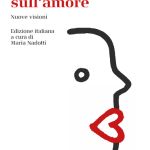 In this book, US activist and feminist Bell Hooks addresses men and women searching for meaningful answers to the big questions of fear, loneliness, lack of love and the need for spirituality, revealing the web of bonds and dependencies that the feeling of love creates in public and private life. The author tells of everyday life, of the difficulties of giving and receiving love. Love is the intelligent engine that drives hope and keeps alive the notion of a world where conflicts between individuals, groups and cultures can be addressed and resolved. "I really admire Bell Hooks for how clear and direct he writes. His writing has no pretentious pretensions, but is simply concrete and deliberate. This is one of his most recent books and a really refreshing combination of a spiritual and intellectual approach to understanding what love is and what it is able to do for us. It is a beautiful book that holds a lot of hope. It would make a great gift." -E. Ratajkowski


The Woman Who Wrote Short Stories - Lucia Berlin (2015)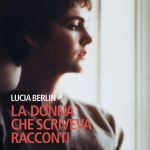 A very beautiful woman who had a difficult life and tells it in many small pictures: the protagonist, the omniscient narrator, and the various, very different secondary characters: an old Indian you meet in a laundry; a very young girl escaping from a Mexican abortion clinic for rich Americans; the nun of a Catholic school; a gay teacher. But above all, she portrays a maid, succinctly but sympathetically. "Lucia Berlin lived her life as an unknown writer working as a housekeeper. This is a collection of short stories compiled after her death. They are stories, but I think you can tell that they are thinly veiled fiction, and you feel that you get to know her as a person as well as a writer when you read them. [...] There's something very rough and tumble about her voice, as if she were related to Bukowski, if Bukowski were a brown woman cleaning houses." -E. Ratajkowski


In the House of Your Dreams - Carmen Maria Machado (2019)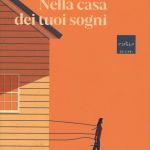 A true story of love between two women, telling of the confusion and loneliness in a relationship marked by psychological abuse. It centres on the dream house, the symbol of what could have been and what was not. Emily Ratajkowski admits that she was struck by the novel structure of this book, which combines a touching autobiography with a profound reflection on writing and the nature of memoir itself. It helped her become a better writer. "Carmen Maria Machado takes the traditional memoir and turns it on its head. She builds her story as one would build a house: slowly, carefully, piece by piece. In this way, Machado masterfully creates an experience for the reader that I have not found in any other memoir." -E. Ratajkowski


Inside Out. My Story - Demi Moore (2019)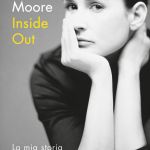 In this memoir, one of Hollywood's most beloved stars has decided to reclaim the narrative of her own life with an honest and uncensored account. Thus, a sad personal story marked by dramatic events is revealed. It is a book that has played an important role for Ratajkowski, who, after initially being prejudiced against Demi Moore's story, was able to understand her real difficulties precisely thanks to this text. She discusses it at length in her book On My Body.


Other books recommended by Emily Ratajkowski are: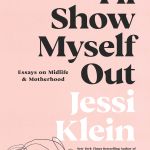 .