Kim Kardashian is one step closer to becoming a lawyer
The celebrity announced to her fans that she has passed the "baby bar" exam
Soon we'll see Kim Kardashian practicing law in a courtroom. The SKIMS founder excitedly announced to her Instagram followers that she passed the "baby bar", the first of two exams required to practice law in California. Kim celebrated the excellent result wearing a beautiful blue catsuit by Balenciaga and posting a shot of her in the bathroom, in front of the mirror, with a long speech in which she expresses all her enthusiasm and thanks the tutors who helped her in the study:
OMFGGGG I PASSED THE BABY BAR EXAM!!!! Looking in the mirror, I am really proud of the woman looking back today in the reflection.
She explained that this was her fourth attempt and that another test is coming up in the next few months:
For anyone who doesn't know my law school journey, know this wasn't easy or handed to me. I failed this exam 3 times in 2 years, but I got back up each time and studied harder and tried again until I did it!!! (I did have COVID on the 3rd try w a 104 fever but I'm not making excuses In California, the way I'm studying law you need to take 2 bar exams, this was just the first one but with the harder pass rate. I was told by top lawyers that this was a close to impossible journey and harder than the traditional law school route but it was my only option and it feels so so sooooo good to be here and on my way to achieving my goals.
Kardashian unexpectedly announced that she wanted to become a lawyer in 2019 and that while she wasn't attending any law school, she was, as California requires, undertaking a four-year internship. Kim revealed to Vogue her passion for law was reinforced when she visited the White House in 2020 to discuss criminal justice reform after lobbying for clemency for Alice Marie Johnson (who had spent nearly 20 years in prison for a non-violent drug crime).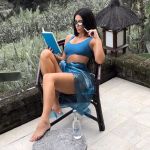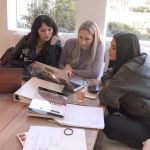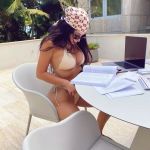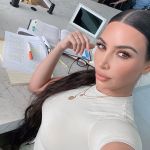 The course of study undertaken by the celebrity is, however, a kind of tribute to her father, the famous lawyer Robert Kardashian, one of the lawyers who defended O. J. Simpson, who, according to Kim, seeing her success would be very happy:
I know my dad would be so proud and he would actually be so shocked to know that this is my path now but he would have been my best study partner. I am told he was notorious for making fun of people who didn't pass on their first attempt like he did, but he would have been my biggest cheerleader!
Kim concludes by encouraging her fans to fight for their dreams and overcome difficulties like she did:
Bottom line is don't ever give up even when you are holding on by a thread, you can do it!!!!! Set your mind to it and get it done because it feels soooooo good once you get to the other side!