Interview to Eleonora Carisi, #FearlessBeauty X Pinko designer
Italian digital enterpreneur and fashion influencer tells about her work life and latest experiences
Eleonora Carisi is the designer of a collection that reflects it, dedicated to dynamic women, fun and at the same time aware of their own fragility. #Fearlessbeauty, in collaboration with Pinko, is the latest project by the Turin influencer that inspires thousands of followers every day, sharing his passions since 2010. Let's get to know her better with these 5 questions, to understand her point of view on the female universe, her professional path and to discover her desires for the future.
Asking you to follow up on nss G-Club may seem trivial, so can you tell us something about yourself as you would with someone who lives without social media and meets you for the first time in a cafe?

Hi, I'm Eleonora Carisi, I've been living in Milan for six years coming from nearby Turin where I had a small shop. After almost a decade I moved to the Milan of dreams that come true and step by step I enriched my work experience as influencer working purely in the world of luxury, I opened ( and closed!) a 'communication agency and digital strategies, I founded today a production company and creative direction as my solo project and in the meantime I found myself collaborating with the brand Pinko on a capsule collection Fall - Winter 2022, which were now years that I did not draw or create.
Your collection in collaboration with Pinko talks about daring and versatile women, what makes you really feel #Fearless?

It makes me feel Fearless not to be judged by others. It's important to fear or fear the right things, the healthy things that help you grow. I feel today a woman aware of herself and without fear in plunging headlong into new challenges or go back to writing a new future starting from my past experiences.

Your entrepreneurial role requires determination and overall vision, how did you go from making a digital project a passion?

I am lucky to say that my professional career has had a very smooth curved line. Everything came very spontaneously, considering also the general inexperience of a world that ten years ago was approaching to understand what the digital world was. Step by step I decided to carve out a space within this digital world, digitizing and sharing my passions. Determination is important to continue on your curve without fear of falling.

From what you could understand in your years of experience in the world of fashion and communication, is it easy for women to make community? How's your relationship with the women in your life?

Nothing is easy for women. Unfortunately, our sensitivity leads us to make our heads and hearts ring constant alarm bells. Surely I am a person who has always given more than a chance and also a Sagittarius dictated by 'impulsiveness and enthusiasm of the new. This community as you define it is not a community at the end. And all in all, if you look at it well, it's remarkable how there's more marginalization for some than integration. As far as I'm concerned, I showed, with the event of Pinko, that every woman I invited was somehow part of who I am today and I wanted to thank each of the words spent for me and the support over the years. It is right not to make any more distinctions, dictated by superficial envy and begin to unite and to lighten up. The time of the looks from the top to the bottom are over and down.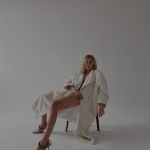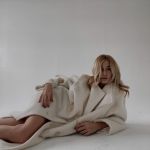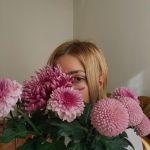 What is your greatest desire for the near future?
Enrich me without stopping me. Don't think of having to standardize my life because society is pressuring me. I still need to know so much about what's out there.
Finally, a curiosity about your style. Is there a garment or an accessory you never go out without? Why?
The glasses. I have a really huge collection and I recently realized, with my move, how I got out of hand the situation. Without them I can never go out, I have a couple or two always in the bag. The glasses give attitude even on simpler looks and tell your style without revealing your gaze.