IKEA presents KARISMATIK, the collaboration with designer Zandra Rhodes
A colorful and eccentric limited edition to upgrade the interior design of our homes
From September 3rd, 2021 the most colorful, maximalist and bold collection ever presented by IKEA will hit the brand's stores. The limited edition is the result of a collaboration with designer Zandra Rhodes, an iconic figure in the fashion world and founder of the Fashion and Textile Museum in London, who, together with Paulin Machado, has created 26 pieces that reflect the heritage of her work and her eccentric style, full of bright shades and floral patterns.
From pillows to rugs, to vases made special by Zandra's jewel-inspired pleated edges and pleated collars, the items part of KARISMATISK (the name of the capsule, which means "charismatic" in Swedish) has a strong visual impact and recognizable style, and is created to elevate the interior design of our homes, combining form, function, quality, sustainability and low price. Adding a cushion or other small items to the offering means accepting the Scandinavian company's call to proudly show off your personality and individuality.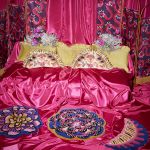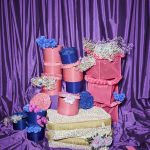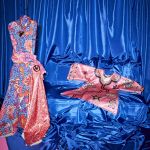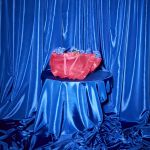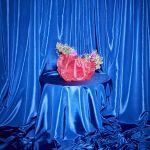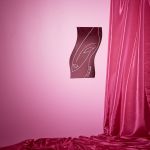 KARISMATISK must-have? The iconic Frakta bag that now is fuchsia and is embellished with side ruffles. The bag and the rest of the collection will be available in limited edition online and at IKEA stores from September 3rd.