Who's Phoebe Philo: from Celine to her new brand
A fashion throwback to celebrate Phoebe Philo's best moments at Celine, and more
The minimalist aesthetic with an eye to quality and functionality was not born with her, but flourishes thanks to her unmistakable taste. Phoebe Philo is a myth in fashion, capable of making everything she touches become pure gold: her creative direction of Chloè and Céline, respectively from 2001 to 2006 and from 2010 to 2018, brought the French fashion houses to the apex of the fashion system. Then all of a sudden, the favourite designer of a huge female audience retires from the scene, marking a turning point for Céline. The brand elides the accent and leaves room for Hedi Slimane's more millennial vision of the brand. Anna Wintour herself last year gave life to some rumors about a possile return of the designer, and here we are: Phoebe Philo will jump jack on the fashion wagon with an eponimous brand, of which she will had full control considering LVMH has only acquired small stocks of the project, for funding. Let's dive deep into Phoebe Philo's profile, one of the 100 most influential people ever second in Time and knight of the British Empire with a fashion-throwback to get on Phoebe's fashion path towards the fashion olympus.
Origins of a sharp talent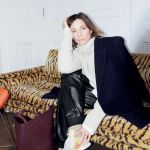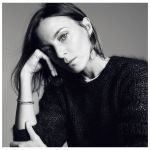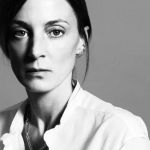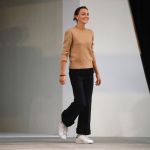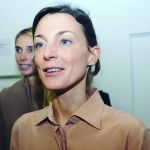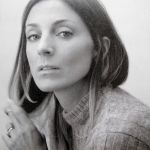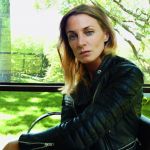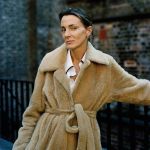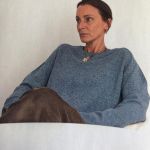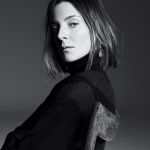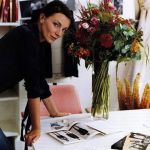 Class 73, Philo was born in Paris to London parents. From an early age she showed a strong artistic flair, thanks to the artistic inspiration provided by her gallerist mother. The genius materialized when she got a sewing machine as a gift for her 14th birthday: philo's first prototype was a reinterpretation of her school leotard, inspired by none other than Madonna. She studied Fashion Design at Central Saint Martins in London, the renowned design academy from which she graduates with a final fashion show that combines tailored lines and street style. There she heard echoes of talented brilliant designers such as Alexander Mcqueen and Stella Mccartney, who her classmate and then boss at Chloè in 1997. The two weaved a working and personal relationship that results very creatively, thanks to a brainstorming method based on clippings of magazines and celebrity photos, also called "crazy-freak-zone". Being McCartney's right-hand at Chloè until 2001, her approach made the brand a reality created by a woman, designed by two women for a female audience with a strong sartorial sensuality and a fresh 60's vintage touch.
Phoebe and Chloè
When Stella McCartney signed with Gucci Group to stat her personal brand in 2001, Phoebe took the reins of Chloè and launched a series of iconic bags that consecrated Gaby Aghion's idea in the Olympus of the most coveted brands. Vogue France defines Philo's Chloè "a Chanel of new times". Collections pop of personality and colours, but accessories cut the edge: the 2000s created Bracelet Bag has an astonishing success ( latest iconic models by Chloè are inspired by it, especially Nile) and the Paddington model with its soft leather and padlock closure becomes the it-bag of 2005. Chloè teases women who love comfort and luxury, and the London designer is acclaimed by critics, so much to earn the label of "master of imperfection" from the pen of Andrè Leòn Talley, Anna Wintour's historic right-hand man. But in parallel with her professional success, her private life also develops: in 2006 Phoebe left Chloè to devote herself to family, until 2008, a crucial year for her career.
Phoebe and Cèline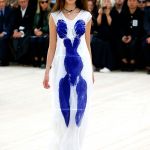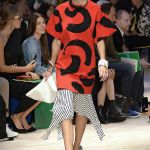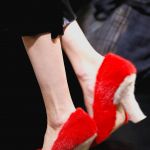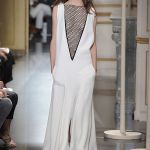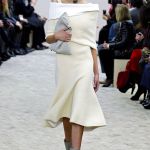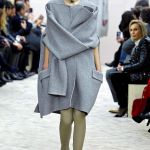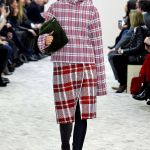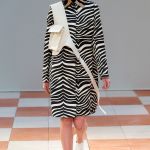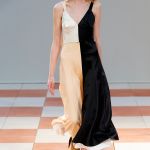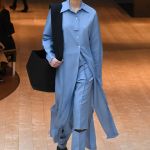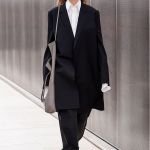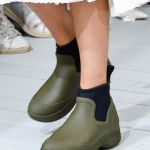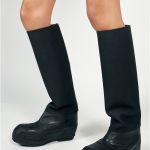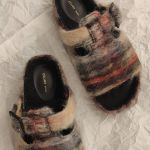 2008-2018 decade will be remembered in women's fashion forever. When Bernard Arnault proposes Phoebe Philo the creative direction of Céline, eight years of creative replacements had been going on at the maison after the 2004 departure of Michael Kors, he knew hewas making the right move. Phoebe accepted LVMH contract with the sole clause of being able to work from London and show in Paris, so as not to leave her private life. In these 10 years, Phoebe creates for Céline a minimal aesthetic, which goes beyond seasonal trends and therefore anticipates the epiphany that has had the fashion of these times, with an eye to sustainability and "less is more". Through a wise plastic vision, clothes lining, accessories and especially footwear apply the sensuality of function to a modern and out of the box approach. Bags are again a must for Phoebe: the Cabas, Luggage and Classic models are still collectible pieces in bright colors to match with minimal outfits in fine materials, but the true genius of the British designer lies in her styling twist. In 2013 she brings Birkenstock on the catwalk for the first time, both in monochrome and in furry version. A woman capable of taking a photograph of her time with clothing, also reflecting it in her total humanity, as seen in the iconic photo where she wears a pair of Adidas Stan Smith under a tight black suit. A sensitivity for opposites that attracts, the feminine and the practical, discretion and attitude, linearity and asymmetry, make her Céline vision a real cult.
The Philophiles
Enchanted by the powerful aura emanated by bold but discreet styling choices that are available only to an attentive eye, tons of women fell platonically in love with Philo. According to her words in a New York Times interview, the Philophiles are
"different women but with the same love for clothes that suggest novelty while being made to last, well beyond the fast pace of clothing trends",
lovers of attention-catching and reaction-creating accessories and clothing that bypass the diktacts of women's clothing. How wrong could a pair of furry sandals under a suit worn at a meeting seem? Thanks to her courageous choices Phoebe Philo becomes a symbol of women empowerment and emancipation. She earns the esteem of her followers, proud to buy clothes created for women by a woman who has a full-time mother job between styling and catwalks. The Philophiles take on a strong feminist political color, which guarantees Phoebe the cover of the feminist magazine "The Gentlewoman". The Philophiles are the hardest hit group when Phoebe resigns from Céline in 2018 for family reasons, and gives way to Hedi Slimane. After Philo's farewell, the brand faces a rebranding and loses the accent for marketing reasons, although some romantic Philophile is still convinced was a solidarity choice.