How to recreate at home the coolest vase of the moment
A good idea to recycle materials in a creative way by recreating a new design item
Have you ever noticed those big orange pipes during the work in progress? These are PVC or metal pipes of different shapes and sizes, mainly used for water pipes and gutters. These waste materials are perfect to be reused and transformed into new design objects, minimal but effective.
In fact, the nice thing about these tubes is that not only are they solid, durable and often colored materials, but they work interlocking, so their assembly can give rise to the most disparate shapes. n In a few minutes and having fun, you can have colorful vases similar to minimalist pieces of art; an example are the works of the French designer François Xavier Ballery, who took inspiration from these very common pipes to create his Pretty Vase Collection. Or Kodai Iwamoto, who a few years ago presented at the Milan Design Week, PVC vases made with the glass blowing technique, which he used to remodel the pipes and completely transform them into something new.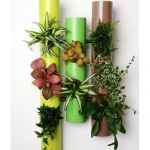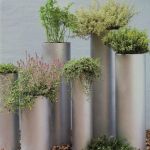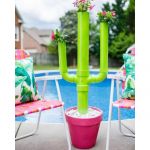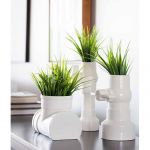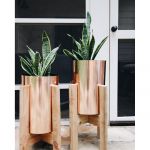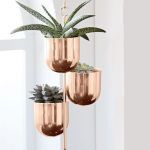 In the experiment we used simple plastic pipes; if you don't have work in progress at home, to find them you can just go near construction sites and find them abandoned in different shapes, sizes and colors like orange, but also red, yellow, gray... Just choose your favorites and start playing with them, assembling them together, and trying to compose a super cool sculpture. If the base color does not convince you, you can paint the tubes in your favorite color; the acrylic will be perfect. But here's the step by step guide on how to recreate the super cool DIY vases.
What you need:
PVC or metal pipes, acrylic paint and a brush (optional), plants.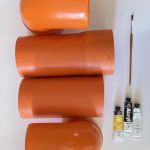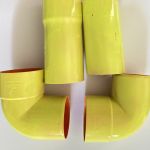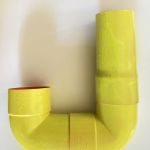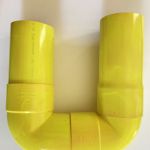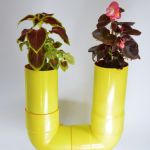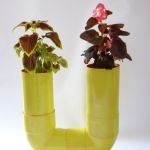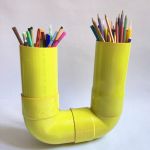 STEP 1:
Start by thinking about the type of vase you want to make, then play with the tubes you have available and fit them together. Once you've found the perfect combination, if you don't like the base color, start preparing the color for painting.
STEP 2:
With a brush, spread the color well on all the tubes. If necessary, pass it several times and let it dry in the open air for at least 30 minutes. Once the tubes are all colored, start assembling them together.
STEP 3:
Once you've created the vase, get ready for the gardening part. Take some loam and place it in the vase, and prepare your favorite plants.