Who are the Måneskin: from X-Factor to the victory of Sanremo 2021
History and style of the band of the moment
"I am Damiano, and when I grow up I want to be a rocstar." He wrote it like that, misspelled, without the "k", in an elementary school notebook. On the stage of the Ariston, he played it for real, with all the glam aesthetic given by a series of looks by Etro, kilos of kajal and as much attitude as possible. "Claiming their musical and non-musical personality," as Manuel Agnelli, their coach at the time of X Factor, pointed out via Instagram. And, in the end, against all odds, Damiano David and his Måneskin won the first prize.
Young, handsome, talented, sassy, Damiano David, Victoria De Angelis, Thomas Raggi and Ethan Torchio have the arrogance of their twenties, a rock vocation and seem born to be on a stage. Their story, which began in 2015, is a train that runs fast and stops only to collect successes. They met, first Victoria and Thomas, who attended middle school together, then Damiano and Ethan; they started playing music together and decided to call themselves, in honor of the bassist's origins, Måneskin (the "å" is pronounced with an intermediate sound between "a" and "o"), a Danish word meaning "moonlight". From Roman suburban clubs and live shows in Via del Corso to the stage of X Factor 2017, the jump is short, as is the one to reach the hearts (and hormones) of Italian teenagers. The highlights of their journey at Sky's talent are catchy and hard-hitting: many covers, from Somebody Told Me by The Killers to Temporale by Ghemon; a couple of memorable performances under the guidance of Our Lord of Italian indie-rock Manuel Agnelli; liters of black nail polish and eye-liner; fishnet stockings; leather pants and, above all, Damiano as a pole dancer who, wrapping himself around the pole in shorts and latex boots with stilettos, inflamed the audience, including the shyest and morose 80-year-old woman in front of the TV. At the end of the show, they came in second place, but continued to hurtle straight towards success.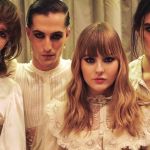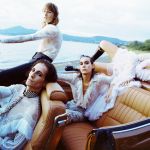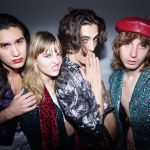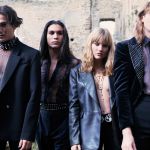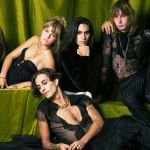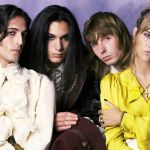 With their instruments and headscarves in their suitcases, they went on tour, one sold out after another, and, following the Chosen EP, they released Il Ballo della Vita. In their first album the raggamuffin vocal timbre of the frontman mixes with a heterogeneous sound, which has influences not only rock, but also pop, glam, funk, electro. At the center of the storytelling, protagonist of singles like Torna a casa, Morirò da re or Le parole lontane, there is Marlena, a woman who represents the beauty and the message of freedom of choices, attitude, style that the four musicians want to show.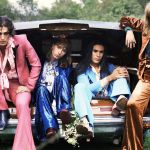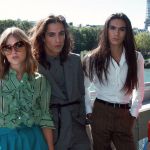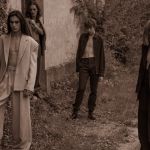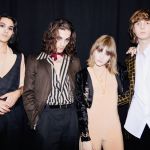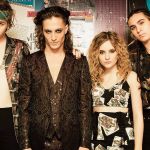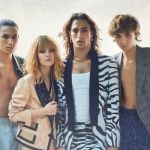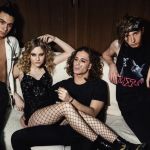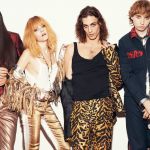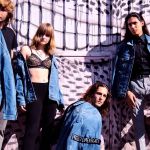 Every their songs climb the charts (and ends up in TV series like Baby), every live date is sold out and the victory of Sanremo sounds, as someone said sharply, similar to "a consecration in the Olympus of young things of which it is good that even the old know". If they have many adoring fans, equally numerous are the haters. There are those who compare them to Greta Van Fleet, Gentle Giant or 2010s versions of Led Zeppelin and Fleetwood Mac, but also those who are ready to call their project a sort of "the great rock'n'roll swindle made in Italy". Determined, irreverent and almost arrogant, the boys go on their way and respond as follows:
Our way of making music refers to the seventies and we bring that type back to the 2000s. The look instead is inspired by the Rolling Stones and the Doors, just to mention a few minor names. We arrived on the X-Factor stage with the stigma of being unpleasant and arrogant. In part this is true. We are "coatti" in the sense that we are not afraid of anyone, even if we are young. We are not afraid to confront someone who is much older than us. We're totally normal teenagers who feel that our own lives are too small.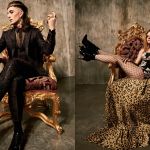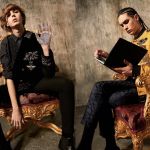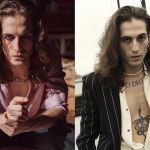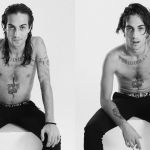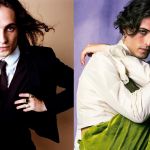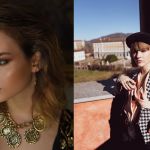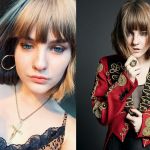 On stage, the four 20-year-olds have the attitude and a great style. The ultimate proof was the Seventies-inspired looks created by Etro, designed in collaboration with the band itself and their stylist Nick Cerioni.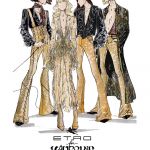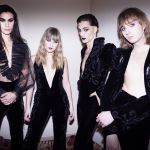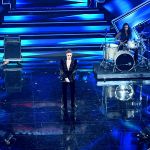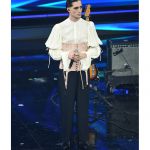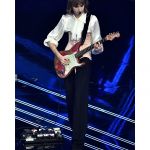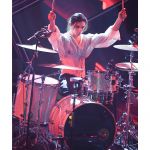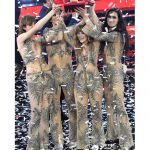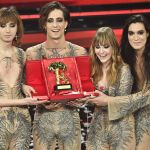 Their style essentials are almost baroque and include all the clichés of vintage rock'n roll, inspired by icons like Jimmy Page, David Bowie, Mick Jagger, Jim Morrison or Iggy Pop: leather pants, gold, silver, animal prints, latex, tight jumpsuits, flares, fur coats, velvet, corsets, bohemian shirts, cropped tops, fishnets, booties, dark lipstick, lots of kajal and wide-brimmed hats. None of them has problems wearing women's or, in Vic's case, men's pieces, thus embracing a genderless fashion, fluid, free to subvert gender stereotypes as only the world of a certain vintage rock, well described in the cult Velvet Goldmine, was able to tell. Although the aesthetic codes are the same, each member of the band has its own individual signature. Ethan, the drummer, with his long hair and a face that looks like a Native American, prefers a more dandy aesthetic; Thomas, the guitarist, goes for a mix of preppy and 70s rock; Vic, the bassist, is definitely boho; while Damiano, like a sort of Eugene Hutz born in Rome, defines himself as "fashion gipsy".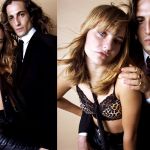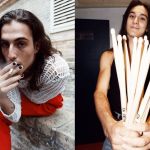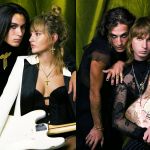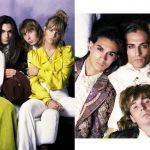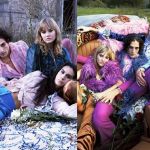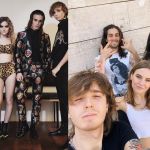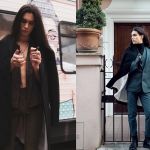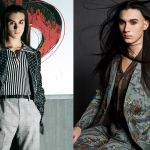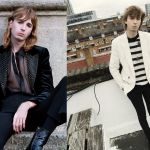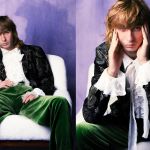 The future of Måneskin? Following the singles Vent'anni and Zitti e buoni, on March 19, 2021 the band will release Teatro d'ira -Vol.I, their new album which will be the first volume of a new larger project telling the creative evolution of the group during the year.