Golden Goose and Swarovski Creators Lab together for the most sparkling sneaker of the moment
The wow effect is guaranteed!
The stars of Golden Goose get even brighter thanks to a new partnership with Swarovski Creators Lab. Together, the Venetian brand and the hub that encompasses Swarovski's best collaborations create a mini capsule collection starring a very special reinterpretation of the Super-Star model and a decidedly precious and sparkling skateboard. The iconic Golden Goose trainer inspired by the Californian skate world of Los Angeles, the first to feature the star, a concept conceived during a trip to the Venice Beach skate park, is dressed in light. Just in time for the forthcoming festivities, two new versions are arriving in stores: a pink and a white one, both handcrafted. The pink one is a suede shoe with a white leather star, heel and inserts in ice-colored suede, further embellished with all-over pink crystals. The second is a white leather shoe with white leather stars, suede heel and inserts, and further embellished with all-over transparent crystals in different shapes and sizes.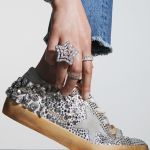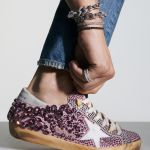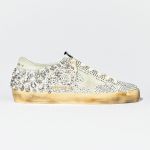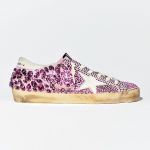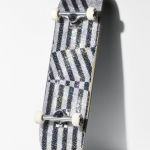 The white trainers (limited to 250 pairs) of the Golden Goose for Swarovski Creators Lab collaboration are available exclusively online and at selected Swarovski and Golden Goose shops, while the pink ones are available in a limited edition (only 100 pairs) and exclusively on swarovski.com and at selected Swarovski shops, as are the 10 skateboards. The latter are true collector's pieces of art featuring a crystal design inspired by the Golden Goose flag. The black upper part features a thin crystal band with the logos of both brands and the lower part is studded with transparent, grey and black Swarovski crystals.