Celine's effortlessly cool college girls
Hedi Slimane presented his version of the college style for the brand's SS24
Hedi Slimane forgoes the fashion month and instead presents Tomboy, Celine's SS24 collection, with a video he directed himself, shot at the Bibliothèque nationale de France. The inspiration? An interpretation of the conflicted university life of the early 2000s, split between hours of studying and partying until dawn. So singer Stella Rose, actress Esther-Rose McGregor and the other models stroll between the shelves of precious tomes and the tables of the Salle Labrouste to the tune of LCD Soundsystem's Too Much Love with the same nonchalance with which a 20-something goes from an exam on Voltaire to an evening at Les Deux, from a frappuccino with friends to an event at the Musee d'Orsay.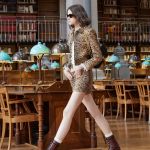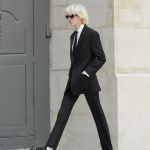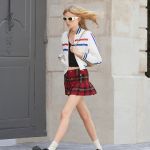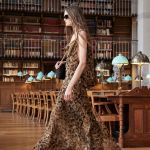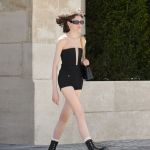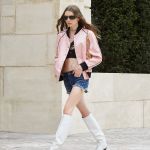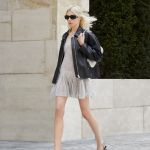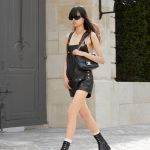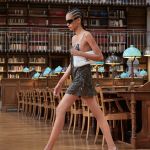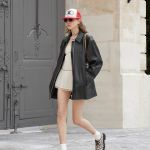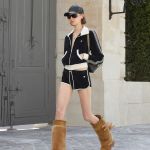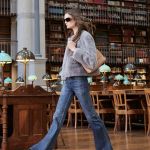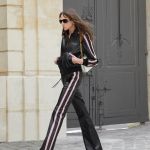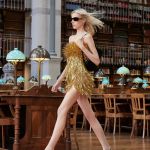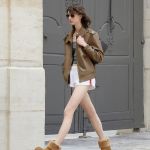 Celine's university girls don't hear the alarm clock ring and go to class in plaid drawstring boxers and shearling-lined summer boots reminiscent of Ugg boots. They alternate between comfy jumpsuits and tailored suits with ties; denim shorts, mesh tops and leather jackets with long lace slip dresses; white tank tops that show off the belly and are worn under sequined cardigans and long blazers paired with silk briefs; mini skirts with tartan and leopard print; flared jeans and leather trousers.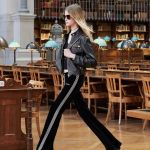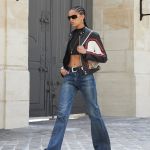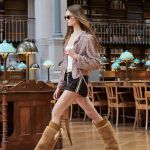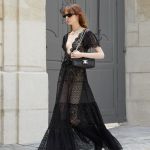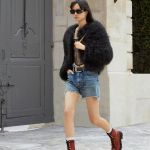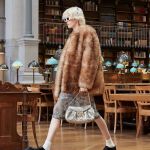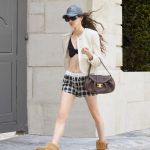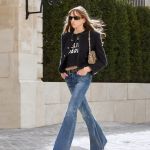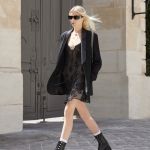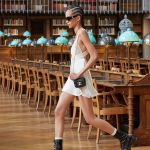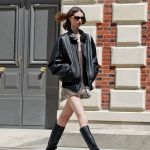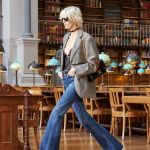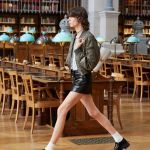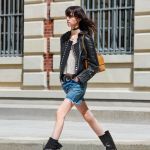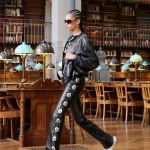 The indie girls Slimane imagines love animalistic outfits and protect themselves from the spring chill with micro bomber jackets and perfecto or - for the cooler days - voluminous faux fur. And when they need to celebrate an exam success, they swap jeans and sweatpants in an instant for hand-embroidered bustier dresses that sparkle thanks to thousands of sequins and mini dresses with glittering metallic fringes. Accessories are also a reinterpretation of the essentials for the modern student. Celine girls carry their books in their hands and everything else in the new rectangular Victoire bag, its chain adorned with the Triomphe logo; they fight the noise that distracts them from studying with the new leather headphones made by Celine in collaboration with Master & Dynamic; they solve bad hair days with a baseball cap and hide their eyes from their crushes with sunglasses.