It is possible to change the environment of fashion for the better, but from within
Interview with Priya Ahluwalia
In recent weeks, Fashion Month has irrevocably made us wonder if the fashion system can really change. We asked those who make fashion, literally. We went to London and were lucky enough to meet Priya Ahluwalia. The designer presents herself as an influential spokesperson for cultural diversity in the fashion industry. Her roots are in Tooting, a town in southwest London, where she was born to a Nigerian-born father and an Indian-born mother (with a Jamaican stepfather). This rich mix of cultural backgrounds is an important source of inspiration for her creativity and the philosophy of her eponymous brand. Ahluwalia founded her brand shortly after graduating from the Menswear course at the University of Westminster in June 2018, and has since made it her mission to not only design cross-cultural fashion that reflects the current fabric of the UK, but also to embrace an eco-friendly philosophy.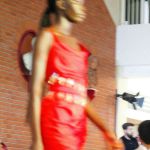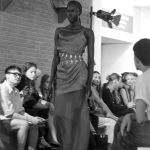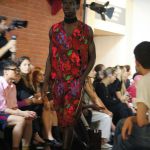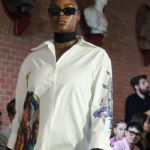 Her collections, which range from tailored garments to sharply tailored jeans and silk shirts, feature the use of vintage pieces and materials from local factories that would otherwise go unused. Priya Ahluwalia successfully showcased her brand at London Fashion Week, bringing her African cultural roots to the fore. The catwalk for Ahluwalia's SS24 collection took place at the prestigious British Library in London, a place rich in British literary history. Ahluwalia's collection graced the opulent halls of this English landmark, stylishly interpreting the pillars of the brand. The meeting between G-Club and Ahluwalia served as an opportunity to learn about the motivations that drove her to pursue a career in menswear, her key goals and the moment she's most proud of in her professional career.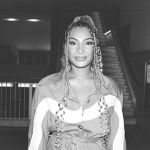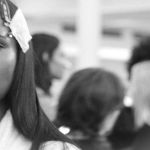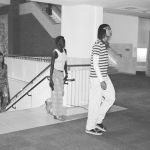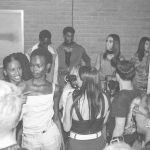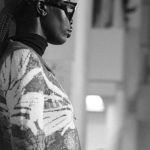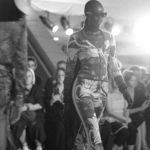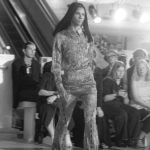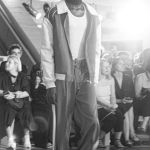 You started your career as a menswear designer. What led you to this decision?
I started my career in menswear because when I was at uni I started doing womenswear and we were encouraged to try the other pathway. And I found that I really enjoyed experimenting with the rules and traditions of menswear, but trying to sort of push the push the boundaries and experiment with what? Men would wear. I think men have a lot more sort of like dress codes than menswear has a lot more dress codes than women's wear. So it's quite fun to experiment with, um, pushing the boundaries. But I always knew I wanted to do both men's and women's wear. I guess when you start a brand, you only got so many, so many resources, so you can't do everything all at once, at the beginning.
Do you think fashion can really be more representative?
I really do think fashion can be more representative, but I think that it really needs to happen from the inside out and not the outside in like we see with so many businesses at the moment. I think that, you know, having a hiring process for internal staff that is really, um, accommodating to people of different backgrounds, uh, from different places in the world, different genders, um, sexual orientations, that needs to happen from inside. And that is a culture that for some businesses I guess it's hard to change. But as soon as meaningful change happens on the inside, the change that you see in campaigns and in marketing materials and things, um, will be much more authentic.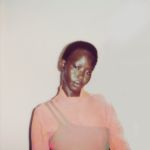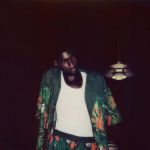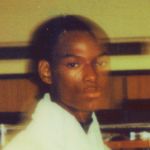 Growing up, what did fashion mean to you?
Growing up, fashion meant a lot to me because I was so enamored by it and I was always so inspired by it. I thought I loved the idea of being able to to create a world or an identity through what you were, what you wear and how you wear it. I always knew I wanted to be a fashion designer, so it really was, um. Yeah, it's such an important part of my life. And it still is.
How has the fashion industry shaped your vision?
I'm not sure how I would if I would say that the fashion industry has shaped my vision, because my vision has always come from something that I'm really deeply connected to exploring. Um, I guess. The fashion industry. Maybe you think it rather than shaping my vision, it shapes like, uh, inspiration for how to conduct business or like, things to experiment with in terms of like marketing or strategy or collaboration. But in terms of like my, you know, creative vision, that's very much a personal thing. And I don't I wouldn't say that that has. Been inspired by the industry at large.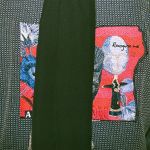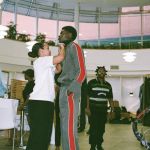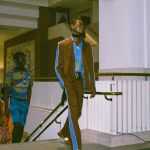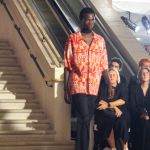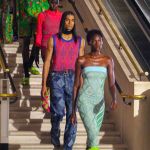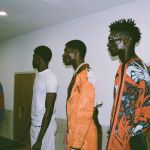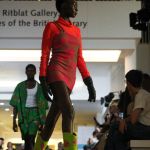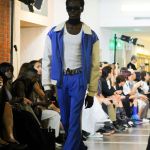 What would you say is the DNA of your brand?
The DNA of Ahluwalia is made up of a few things, but namely it's a brand that explores the past and the present and the near and near and the far, so it feels distant, yet familiar. At the same time. It's a brand that explores the Black and South Asian, says the Black and South Asian diaspora, and is always working to create products and projects that are better for people and the planet than what the fashion industry has done before. Um. Yeah.
Can we define your brand as a sustainable brand?
I think the word sustainable has become such a buzzword that it almost has no meaning. So I guess instead of sort of saying it's sustainable, it's a brand that works hard to make the right decisions and create less waste and be more inclusive and work in better ways than we've seen before. Um, it's a part of the DNA of the brand to work in the best way possible. So I guess that's what we're doing. Um, yeah.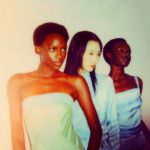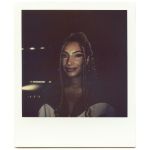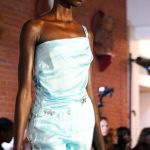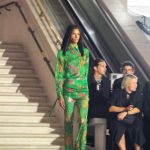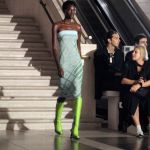 Have you ever thought about a profession other than the one you are doing right now?
I have always wanted to be a fashion designer, but as I've started my brand, I see myself much more as a creative director. And I'm also a film director now, and I'm signed a signed film director. So I guess I've not necessarily seen myself doing jobs outside of creating a creative space, but I definitely see that my role has expanded beyond the designer. I see myself really as like a creative director and director, and I and I see that happening across. It could be products, it could be experiences, it could be interiors, lifestyle. I think those skills are transferable.
Where do you get the inspiration for your collections? Who or what do you think of when you create?
I'm quite an inquisitive person, so I get inspiration from my collections from so many different places. Like I like to visit galleries. I read a lot of books, I have a lot of photo books and art books. You know, I've got a nice personal library that I've been building up over the years. Um, I love to be inspired from travel wherever I can, whenever I'm able to travel. Um, you know, going to the theater, uh, watching a lot of cinema. Um, so there's so many different places I get inspiration from, and I generally start a collection by sort of writing out my ideas. I like to write a lot. So writing out my ideas and then sort of thinking. Speaker2: Uh, about. Speaker1: The, the, you know, maybe the artists or the creative sources I already know that fit with the idea. And then going out and sourcing more research and then I create really big mood boards, um, that, that begin the collection. And um, I think of lots of things when I create and lots of different people.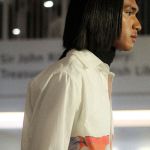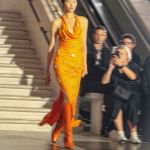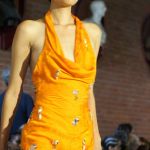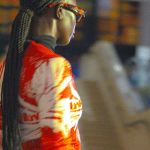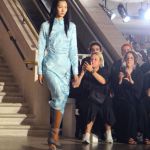 How would you describe this fashion month so far?
So far. I would describe this fashion month as busy, but definitely exciting. There's a lot of energy and buzz about this September fashion week, especially in London. There's lots going on. I think there's you know, I think it's going to be really fab a few days. So I'm excited.