Bottega Veneta presents the new Orbit sneaker
Unisex, ergonomic and Y2K style
The first to wear it last spring was Hailey Bieber, on no less than two different occasions and in two different styles: with a pair of jeans and an oversized T-shirt; with an overall look by Bottega Veneta consisting of a white slip dress from the FW23 collection and with the Sardinia mini bag over her shoulder. Now Orbit, Bottega Veneta's new unisex sneaker line, hits shops ready to become the brand's new object of desire.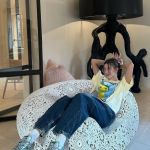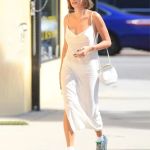 Designed by Matthieu Blazy, the shoes exemplify understated luxury and reflect the designer's penchant for timeless clothing. And always without compromising on comfort and functionality. Indeed, the Orbit stands out for its ergonomic innovation; the technical mesh used to create the upper, reminiscent of Bottega Veneta's famous woven pattern; the rubber sole and design, reminiscent of trainers popular in the early 2000s such as the Asics Gel and Nike Shox Runner.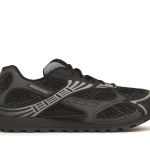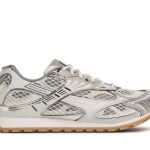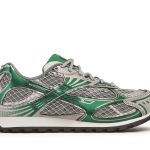 The Orbit is versatile, not only because of its design, which makes it perfect to wear with trousers and dresses, but also because of the colour palette in which it is declined. The sneaker will be available in China on 31 August on Bottega Veneta's website and now is available online and in global flagships in silver/white and silver/parakeet for women and black, silver/white and silver/parakeet for men.