Alexander McQueen presented the new AW23 campaign
A tribute to McQueen's early days on Savile Row with an extraordinary cast
In an ever-evolving world like fashion, there are few brands that capture the imagination like Alexander McQueen. The AW23 campaign, photographed by David Sims and featuring stars such as Naomi Campbell, Elle Fanning, Liu Wen, Eva Green, Yseult, Eliott De Smedt Day, Karolina Spakowski and Momo Ndiaye, is an ode to creativity and the art of tailoring, an explosion of elegance and innovation that defines the new fashion landscape.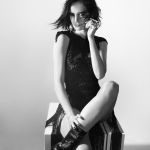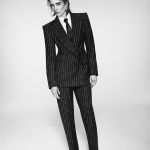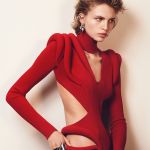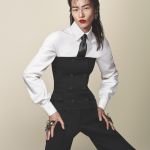 Sarah Burton's inspiration for this campaign came from observing the human anatomy and pays homage to McQueen's early days on Savile Row in London. The creative director's interest in the human body led her to explore Leonardo da Vinci's anatomical drawings and give a new context to her creations. A progression that starts with structured lines and then breaks out into bold and disruptive shading. It's like starting with a garment: You have to know the structure, its basics, before you can deconstruct and reinterpret it.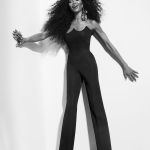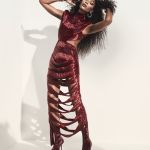 The campaign is led by the extraordinary Naomi Campbell, wearing a lush black jumpsuit with a gracefully curved bodice, which she also wore at the opening of the runway show. Behind her, a parade of immaculate black dresses, crisp white shirts, black ties and stripes transformed into elegant strapless gowns. Although the season suggests austerity and uniformity, the McQueen collection provides controlled tension and a sensual aura where nothing is as it seems.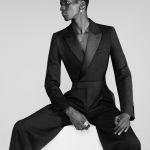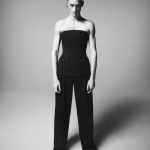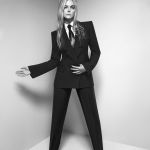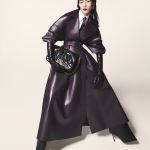 Sarah Burton projected this campaign right into the present, revisiting the past and harking back to her early collaborations with McQueen. The campaign exudes drama and strength, offering diverse options for all genders and challenging the stereotypes of over-the-top theatrical costumes that have dominated clothing in recent years. Alexander McQueen continues to be a beacon of innovation that pushes the boundaries of fashion, and this campaign is tangible proof of that creative boldness.