Stella McCartney launches her Winter 2023 campaign starring Kendall Jenner
Passion for horses and fashion meet ethical elegance at Stella McCartney
Stella McCartney has unveiled her highly anticipated Winter 2023 campaign, featuring celebrity model Kendall Jenner as the collection's muse. Shot by Harley Weir on the salt marshes of the Camargue in France, the campaign captures the essence of the next generation of equestrians amidst the region's famous white ponies, provided by equine expert Jean-Francois Pignon. The Winter 2023 "Horse Power" theme permeates every aspect of the collection and the vision of the campaign, which was originally presented during Paris Fashion Week at the Manège de L'École Militaire. It tells of the transformative connections between people and horses through the lens of Stella's personal and family relationships, art, history and the contemporary world.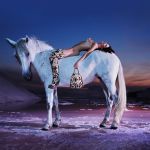 It's no secret that Kendall Jenner is a passionate horse lover. "I've always loved animals. I rode horses for 10 years, so I thought I would become a professional rider and then a veterinarian," she told Harper's Bazaar in 2016. However, fate had other plans for the second youngest member of the Kar-Jenner clan and led her into the fashion industry. Now she seamlessly combines her two passions: the world of fashion and her love of horses - in collaboration with Stella McCartney.
"I knew this season's Stella girl had to love horses as much as I do," says designer Stella McCartney of her latest collection. "Kendall has been riding since she was a kid, just like me, and has her own ranch. You can see how comfortable she is around these sensitive creatures, and she feels."
Jenner's background in riding and caring for horses made her the perfect face for the campaign, according to founder Stella McCartney. The harmony between Kendall Jenner and Pignon's ponies reflects the equestrian essence of the collection: rope details inspired by reins, quilting that reinterprets horse blankets, and Appaloosa jacquards that reference an American breed that Stella's family bred. The unique and therapeutic connection between humans and horses will be further explored in a second phase of the campaign in the autumn.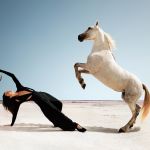 Material innovations include vegan crocodile-effect Frayme bags and S-Wave bags made from apple waste, as well as riding boots made from grape waste. The collection also includes accessories made from mushroom mycelium and MIRUM®, an animal-free alternative to animal leather that is made from plants, not plastic. It is completely natural and circular and can be recycled into new materials or returned to Mother Earth as a nutrient. The prêt-à-porter collection is made from 92% sustainable materials, making it Stella McCartney's most responsible winter collection to date. The brand has never used animal leather, feathers, fur or exotic skins.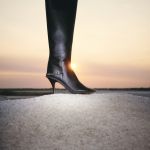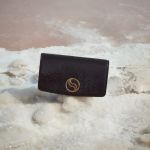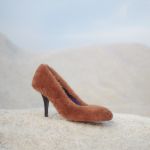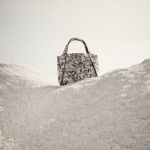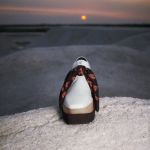 When a renowned cruelty-free brand, a horse model and a herd of white ponies collaborate for a collection shoot, you get "horse girl" fashion at its finest. The Stella McCartney Winter 2023 collection will be available in boutiques worldwide, at select retailers and online at stellamccartney.com from August 2023.