With Pennant, Bally presents the elegant motif of tradition and contemporaneity
Discover the new pattern inspired by vintage prints, perfect for casual and sophisticated looks
Bally unveils the pennant motif, a charming homage to the old sports flag that comes straight from the archives of the renowned house.

The new Pennant motif from Bally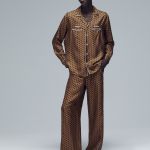 The innovative design finds expression in an elegant
silk suit
that can be proudly worn as a total look or combined with denim and suede for a casual look. In addition to clothing, the Pennant motif also characterises a range of accessories for men and women. The bags for him are versatile and practical. They come either as clutches that offer freedom of movement or as briefcases that combine neat design and comfort thanks to the shoulder strap.

The 8 Hours Bag by Bally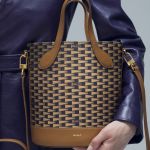 The 8 Hours Bucket Bag
is a stylish and functional option for everyday use. Ideal for carrying everything a dynamic lifestyle needs, this model is perfect for a day at the office or a weekend getaway.


The camera bag from Bally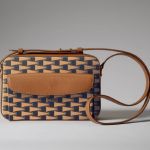 Originally designed for a camera
, the camera bag is now more modern than ever thanks to its compact size and versatility. This bag has space for all the essentials and fits perfectly into the busy schedules of women who want a cool, sophisticated style for their everyday look.
Elegantly combining tradition and modernity, these bags offer a harmonious balance and can be adapted to different styles and looks to add a touch of class to any outfit.