Heaven by Marc Jacobs and Blumarine, the collaboration for our inner teenager
Pink, Y2K style, denim miniskirts and an ad campaign shot by Petra Collins
Remember when Lourdes Leon was denied entry to the Marc Jacobs fashion show at the end of February last year? Many speculated that the video that went viral was actually a PR stunt to anticipate an upcoming collaboration between Heaven by Marc Jacobs and Blumarine, as Madonna's daughter wore a full denim look with the names of the two brands. And they were right, because this partnership has become a reality, turning into a capsule collection that combines Italian style and American streetwear under the banner of an ultra-feminine Y2K aesthetic.
"I was thrilled to have the opportunity to work on this project and had a lot of fun creating this special collection that merges Blumarine and Heaven by Marc Jacobs identities. Each piece of the capsule is a gem and truly reflects today's spirit, balancing ease and coolness in the most feminine and lighthearted way."
Says Nicola Brognano, creative director of Blumarine, while Ava Nirui, creative director of Heaven by Marc Jacobs, highlights her appreciation for her colleague and his work:
"In my teen and college years, I fell in love with the Blumarine brand and aesthetic — it was the ultimate in feminine, aspirational fashion to me. I remember lusting after Blumarine advertisements. There was something very powerful about the way the brand depicted women, and I felt instantly moved by these images. There are so many parallels between Blumarine and Marc Jacobs, then and now, and I think this collection makes total sense for both of us. I love the way Nicola and his team interpreted Marc and the Heaven brand codes in his very Blu way! I'm such a genuine fan of Nicola and his approach to Blumarine, and feel really lucky to have worked with him."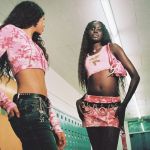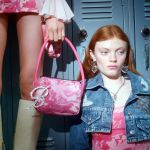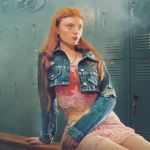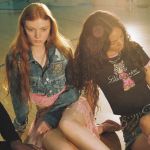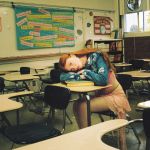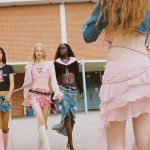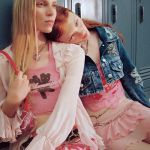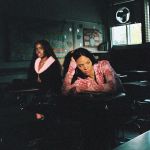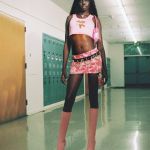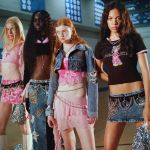 The result of this union of talents is 11 pieces that are made to attract our inner teenager: Camouflage prints, tops, frilly miniskirts, lots of pink, embroidered denim jackets and skirts, and accessories that can be combined to create complete looks, as stylist Lotta Volkova demonstrates in the ad campaign shot by Petra Collins. The artist captures the collection, worn by Colin Jones, Adit Deng and Kayla Dunlap, in an American high school setting set between Britney Spears' music video Baby One More Time, Mean Girls and Euphoria.
The Blumarine by Marc Jacobs collection will be available exclusively on the Blumarine and Heaven websites, Heaven boutiques in Fairfax and London and Dover Street Market (New York, Los Angeles and London) from 7 July.