The "impossible wardrobe" of the Schiaparelli Haute Couture FW 23-24 collection
As the Maison's tradition, art and fashion intertwine to create wonder
Daniel Roseberry is immersing himself more and more in the Schiaparelli universe, and for the opening of the Paris week dedicated to haute couture FW 2023/2024, he brought to the catwalk, before the attentive gaze of Cardi B, Chiara Ferragni, Anna Wintour and the other more or less familiar faces that populated the front row, an "impossible wardrobe" in which the impossible becomes synonymous with the extraordinary. Behind it is a sense of freedom, of disobedience, a range of unique pieces that each woman can put together in her own personal way, with a touch of eccentricity and transgression, as if they were the works of an artist. Artists are, in fact, the inspiration that has always united the house's work and that we now find in the new couture proposals.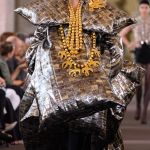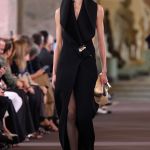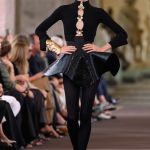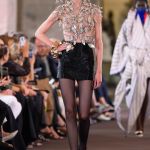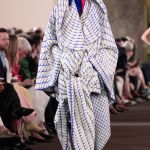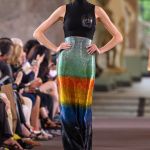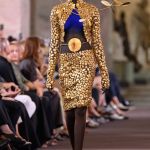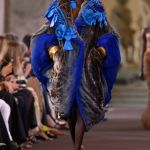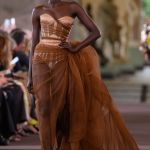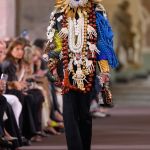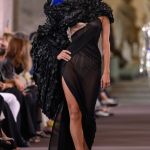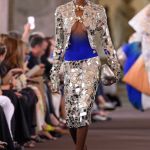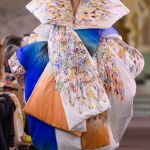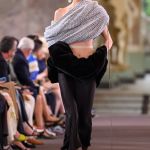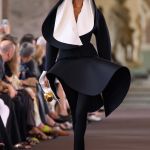 Sculptor Jack Whitten's mirror mosaics bring a cardigan and stretch skirt to life. An image of a woman's body, hand-painted with brushstrokes by Lucian Freud, has been reproduced through glittering sequins and transferred to a stretch silk stocking. A white marble Venus is transformed into a Melton winter coat worn by model Maggie Maurer. An oversized white laminate down jacket evokes the walls of Lucian Freud's house, while a leather cigarette case adorns the skirt of a ball gown in homage to Sarah Lucas. The foliage of Matisse's studio at the Hotel Regina on the Côte d'Azur is revived in the black longhair coat of shearling, Dali's surreal twilight in degradé colours and the blue of pearls and dust covering many surfaces immediately recall Yves Klein, but also certain works by Joan Miró.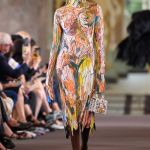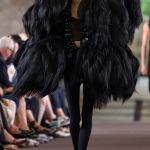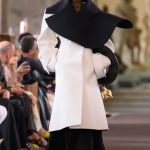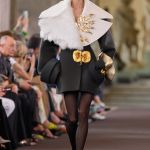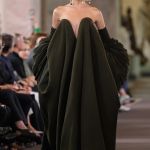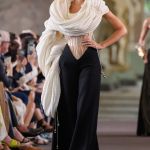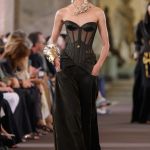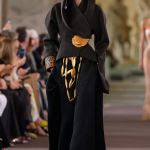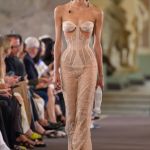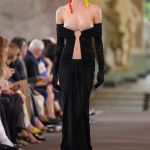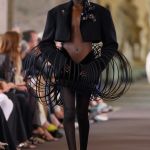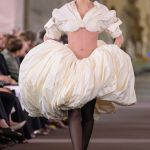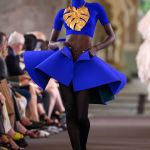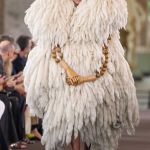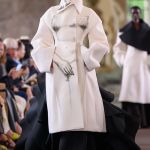 The volumes are exaggerated, bulky, deliberately eccentric and as imposing as the jewellery. Giacometti's monumental sculptures become thin drops of gold covered in stone, the leaves typical of Claude Lalanne's decorations inspire brooches and cuffs of massive impact and, for the first time, Schiaparelli's jewellery, like the burl hands, is made of wood. The shoes are minimalist, with a kind of keyhole that gives them a special touch, while the Schiap bag is hand-painted with colourful crocodile and covered with stacks of bright wooden beads or the "quilting" technique.