The alternative to the basic tank top is the halter top
Versatile, sexy, with Y2K vibes
Bella Hadid loves them. Emrata combines them with cargo trousers and baggy jeans. Dua Lipa prefers to emphasise her sexy side and show it off at parties and special events. Olivia Rodrigo, on the other hand, loves vintage models with cute and colourful shapes. What are we talking about here? Halter tops, which are characterised by being seductively wrapped around the neck and leaving the back uncovered. A considered decision, according to Fashion-A Visual History from Regency & Romance to Retro & Revolution, they were made to "leave "an area of skin exposed to the sun during the day and on display at night" They first appeared in the 1930s as a dramatic neckline on formal dresses and were inspired by the shape of some sleeveless, high-necked Asian garments. Over the next decade, they emancipated themselves and became garments in their own right, tops that old Hollywood divas like Marilyn Monroe and Betty Grable loved to wear off the set. They then became more popular in the 1950s because little fabric was needed to make them and they were well suited to wartime rationing. In the decade of counterculture, they were synonymous with freedom, female emancipation and a great alternative to the constricting bra, while in the 1970s and disco fever they starred in glamorous looks for the dance floor. Even in the 1990s and early 2000s, the American-style top continued to be a wardrobe must-have and was loved by all the It girls, from the more minimalist like Gwyneth Paltrow to those who favoured more "frivolous" garments like Mariah Carey. Remember the famous butterfly top that was also recently worn by Olivia Rodrigo and Dua Lipa?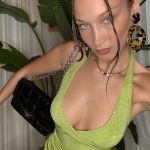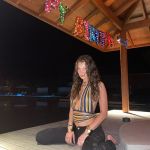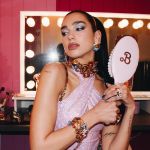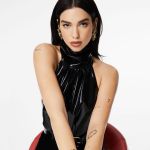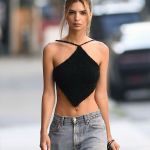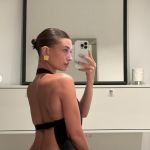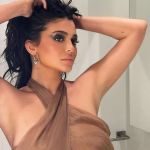 With its cut that exposes the shoulders, sometimes even the belly button and even the lower part of the chest, the halter top continues to enjoy great popularity and proves to be an interesting alternative to the classic tank top or T-shirt. It was not the protagonist on the SS23 catwalks, but it still made an appearance. Maje presented it in a crochet version and in the colours of the rainbow, Lanvin in mesh with flashing details, at Coperni it was a waistcoat, Ludovic de Saint Sernin wanted it sheer and sexy, Courreges wanted it simple but with a little play on transparencies, Isabel Marant added ruffles and shimmering details, while at Trussardi it was decorated with cut-outs.
How to wear the halter top today? With anything we want (or almost anything). It works with maxi skirts, with mini skirts, with cargo trousers, with shorts, with jeans, during the day or in the evening. The most important thing is to choose the model that suits us best and that we feel comfortable in, whether it's plain and simple, silk and with fancy patterns, transparent and sensual or metallic knit, as Versace suggested in the 1990s.