Raffia, the most summery and chic of natural materials
From Yves Saint Laurent to Jacquemus, raffia dresses and accessories make a comeback every season
Raffia is one of the materials that characterise summer clothing and especially summer accessories: Dresses, bags, sandals, hats, belts and jewellery. As soon as the temperatures rise and the sun peeks through the clouds, the desire for quaint, wide-brimmed hats, woven tote bags, espadrilles and small baskets awakens, evoking the Mediterranean aesthetic and the simultaneously glamorous and relaxed atmosphere of the French Riviera. Combined with straw, wicker and other more modern elements, raffia adds a chic touch to the outfits we wear on beach holidays and gives our city clothes an irresistible je ne sais quoi. All we have to do is pick up Prada's popular tote or Loewe's basket bag, and even when we are on the bus on our way to work, gasping for air in the sultriness, we'll imagine we are Brigitte Bardot and Jane Birkin when, beautiful and cool, they were pursued by paparazzi on the Côte d'Azur.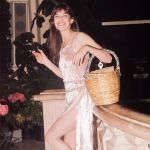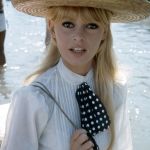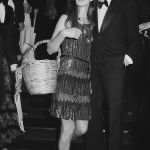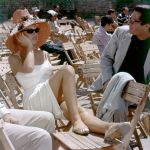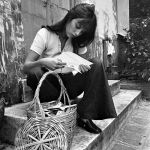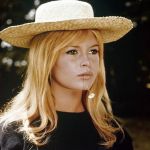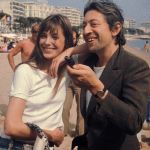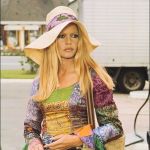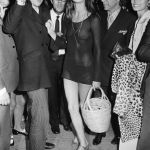 Origins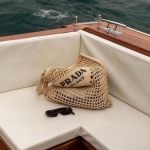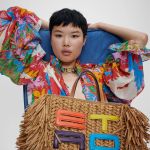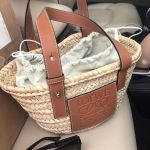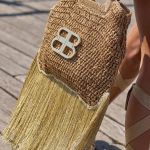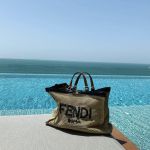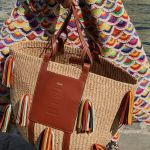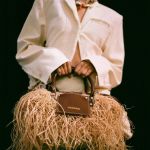 Raffia is a coarse, straw-yellow, light but durable fibre obtained from the raffia, a tall, coarse-stemmed palm native to the tropical and subtropical regions of East Africa. Here, raffia was spun and woven as early as 400 BC, but it reached Europe through the Portuguese around 1,400 AD and immediately found great favour with the nobility, who loved to display small objects found during great voyages of discovery in their cabinets of curiosities, along with heirlooms and other bizarre items. Unlike related but stiffer materials such as straw and willow, raffia is soft, malleable and light, making it suitable for many crafts, including paint making. For this reason, it was soon used in fashion and for furniture. However, raffia only really became popular in the 1960s and 1970s, when it became an essential element of a certain French touch of relaxed glamour, luxury and nature, effortless chic and rebellious spirit, thanks to the handbags and hats of French divas.
Runway
It must be because of the images of markets in Provence, bikinis on the Croisette and parties by the pool that raffia has always been a recurring element at every fashion week dedicated to spring/summer. Over the past few decades, many brands and designers have chosen to incorporate this coarse fibre, which is nevertheless soft enough to be worked in a variety of ways, into their collections to create both accessories and clothing. One of the first to bring raffia to the catwalk was Yves Saint Laurent in SS67. The African collection featured a range of delicate dresses made from different materials, including wooden beads, raffia, straw and gold thread, including a dress that paid homage to the Bambara sculptures and statues from Mali, which depict women with long bodies and pointed breasts. The last to dedicate an entire collection to this material was Simone Porte Jacquemus with Le Raphia. The show notes spoke of the end of summer, of the midday sun shining behind a curtain, of raffia falling like snow, and the clothes reflected these sensory fragments. Skirts, tops, handbags, wide-brimmed hats, earrings and raffia accessories recalled the Mediterranean aesthetic and lazy days in the South of France of divas like BB and Jane Birkin, which were also taken up by contemporary influencers like Jeanne Damas or Camille Yolaine. Dolce & Gabbana are among the great lovers of raffia, which they often reinterpret in their creations, but Loewe, Chanel, Bottega Veneta, Chloé, Oscar de la Renta and Dior are also fans. For SS20, Maria Grazia Chiuri took inspiration from Christian's sister Catherine Dior to combine blue chambray shirts, pinafore dresses, bleached denim dungarees with 3D floral pattern skirts and bucket hats starring raffia or adding a green touch to details and accessories. In the same season, Simone Rocha chose raffia for her airy, romantic dresses with balloon sleeves, this time paying homage to the tradition of the Irish Wrenboys. There is no shortage of raffia garments and accessories for summer 2023 either, preferably in the neutral and natural tones of the fibre, as in the collections of Alberta Ferretti and Balmain, but also Marni and Dior with clogs, loafers and matching bags.