Stop bras: post pandemic we are living the "Braless" years
More and more women and celebrities are joining the no bra movement
"I'm so lazy and I don't wear a bra anymore. I can't wear a bra. I'm sorry. I don't care if my breasts reach my belly button. I'm not wearing a bra, it's just too fucking uncomfortable." For Gillian Anderson, the pandemic coincided with a final farewell to bras. The X-Files and Sex Education star said no to underwires, hooks and other restrictions to leave her breasts free despite societal pressures or other fashion dictates. The actress was not the only one to make the decision to leave push-ups and triangles in her drawers. In fact, during the long blackout periods, more and more women, famous and not so famous, had the opportunity to re-evaluate many rituals that used to be part of our daily lives, including those related to clothes and the reasons why we do or do not wear a certain garment. Are we influenced by an outdated social norm, a habit or desire to fit in, or perhaps a supposed health reason? These are probably all true assumptions. Since time immemorial, one faction that sees the bra as an instrument of freedom and emancipation has been fighting against another that wears it for reasons of good taste and decency. Not even medicine has a clear and unambiguous position. Those in favour of the bra are convinced that it is a good habit to wear it because it protects a part of the female body that is sensitive and voluminous and therefore needs support. However, a 2013 study by scientist Jean-Denis Rouillon reportedly showed that women without bras have firmer and more shapely breasts than those who wear them regularly.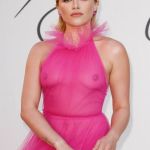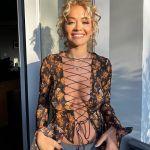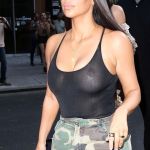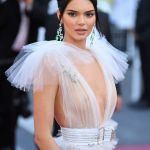 If adapting to and regularly wearing a bra is more related to aesthetic and emotional factors, liberating breasts from constraints seems to be an authentic post-feminist stance, an affirmation of femininity, equality (compared to men who, although they have breasts, are not subject to the same style dictates) and, above all, emancipation and re-appropriation of one's own body. The freedom enjoyed during the pandemic gave way to a kind of epiphany: we only have to dress for ourselves. The collective epiphany that many seem to share has also affected the catwalks. At recent fashion weeks, underwear has been given a place in the spotlight and has become a garment in its own right, to be flaunted rather than hidden away. At the same time, when the bra is present, it is sporty, takes the more comfortable form of the bralette or has micro-proportions that are reduced to covering the nipples, but more often it is absent, leaving jackets, dresses and shirts to rest on the naked body.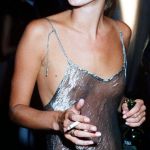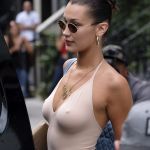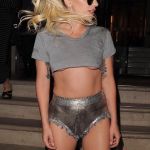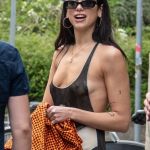 The Summer of Love of 1967, when the women of the hippie movement renounced the restraint of hangers and hooks, is long gone. Sixty years have passed since feminists burned their bras in the streets to praise sexual freedom, but the movements to abandon bras and freethenipples are more alive than ever. Added to the demands of the past for women's emancipation and to break the shackles of a society that uses even a seemingly innocuous garment to normalise the fact that women must submit to rules dictated by men, are the takeover of one's own body, but also considerations of body positivity and the uselessness of the bra, which has been relegated to a decorative object and no longer functions.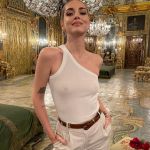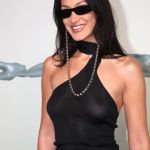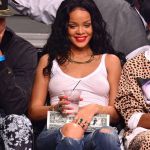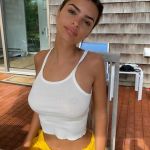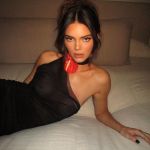 The abandonment of the bra is thus a cyclically recurring trend, always linked to the quest for emancipation and personal justification, which strongly influences society. Famous women who have joined the movement in the past include Gloria Steinem, one of the leaders of the feminist movement in the 1970s, Jane Birkin, Brigitte Bardot, Kate Moss, Madonna, while today's celebrities include Miley Cyrus, Kendall Jenner, Bella Hadid, Dua Lipa, Zoë Kravitz, Chiara Ferragni and Victoria De Angelis, who demand the right of every woman to decide for herself about her body, including whether and when to show it. Even if they wear a simple white tank top that leaves little to the imagination.