Amazon Fashion chose Lake Como for the presentation of the SS23 Lookbook
Greetings from Lake Como
White bar tables, an ice cream parlour and flowering plants. The perfect day as a backdrop for the presentation of Amazon Fashion's SS23 Lookbook. We went to Como to discover Amazon's proposals for the summer season, and among evening dresses, printed shirts and pastel bags, we met Nicole Atieno, Zeena Shah, Tamu McPherson and Alba Díaz Martín. The four talents collaborated with Amazon Fashion to select some garments and accessories from the summer collection to create their own Capsule Collection. Each with their own story and style, they interpreted their idea of summer and found the right styling for every occasion. There are so many brands you can find on Amazon Fashion to create your own perfect suitcase for holidays and weekend getaways, including Levi's, The Drop, Calvin Klein, Minus and many more. The choice is yours!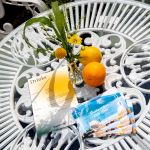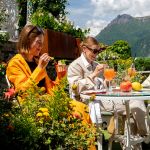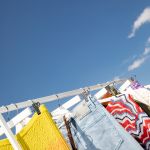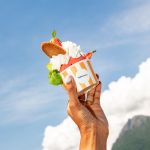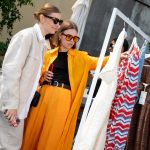 Unsure of what to wear this summer? Amazon Fashion teamed up with content creator Tamu McPherson to create and put together looks for three different occasions.
Tamu is a content creator with an eye and experience for colours, cuts and proportions. This, along with her love of Lake Como, inspired her to create three different styles, all of which she can recreate. The first look is all denim and is suitable for walks through the characteristic alleys of the lakeside towns. The second features a mini dress with silver details that shine thanks to the reflections of the sun and water, perfect for a brunch overlooking the lake. And to end the evening at a cocktail party, a sleep dress in bright colours and yellow-orange tones is absolutely essential, combined with the inevitable wrap-around mules and elegant mini bags, perfect for summer evenings.