"La Vacanza" by Versace and Dua Lipa
Between Dolce Vita, French Riviera, vintage references and sixties mood
Dua Lipa and Donatella Versace, friends, collaborators and now co-designers, presented La Vacanza, the four-handed 2023 pre-fall collection already available in Versace boutiques worldwide and on the brand's official website, at the Château de la Croix des Gardes in Cannes. As the sun sank into the Mediterranean and coloured the sky with warm hues, a bevvy of celebrities, from Lewis Hamilton to Bridgerton actress Simone Ashley, witnessed an endless Italian summer of glamour, 60s vibes, swimwear and sexy, fun clothes. Combining the aesthetic of Dolce Vita with the charm of the French Riviera, Dua and Donatella brought lightweight silhouettes with bright colours and fun patterns to the runway, perfect for a lazy day in the sun or a party by the pool.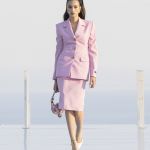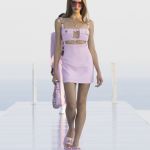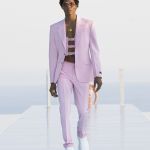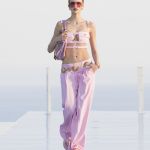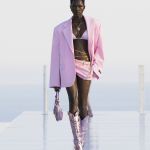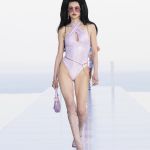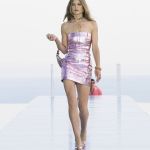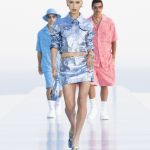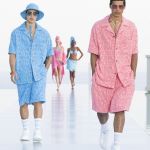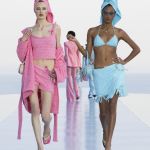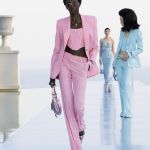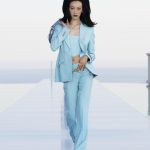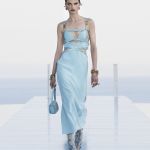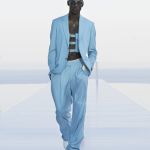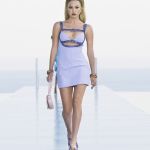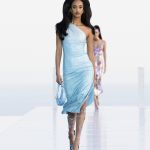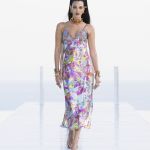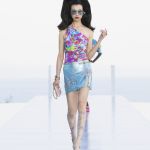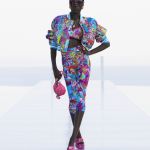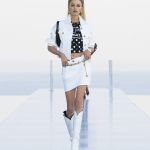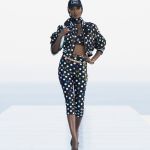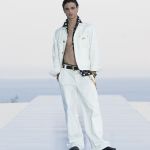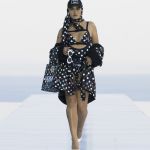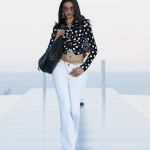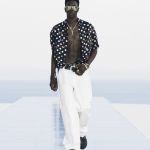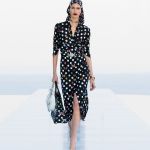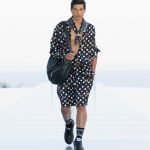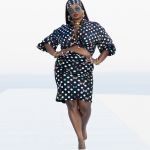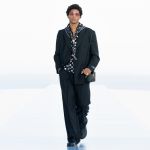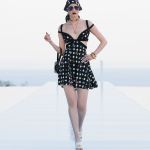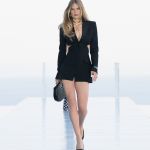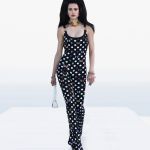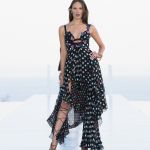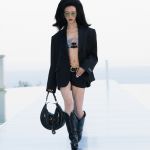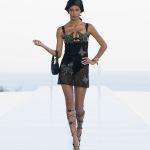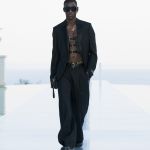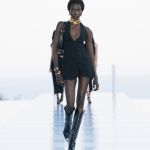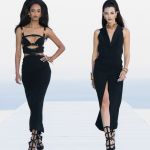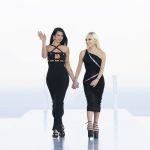 With high hair and a determined gait, Irina Shayk, Vittoria Ceretti, Lila Moss, Iris Law, Jill Kortleve and the other models wore mini skirts and glittery fishnet tops, super-tight catsuits, dresses with strategic cut-outs, Barbiecore suits, terrycloth swimming costumes, low-waisted trousers, cowboy boots, platform sandals and rhinestone flip-flops. On the catwalk, Versace's heritage is revived alongside the dolce vita, with quotes updating patterns and historic creations from the maison. The men's waistcoats, here paired with flowing printed silk twill shirts, and buckled bralettes are from the FW92 collection; the jersey garments with knots and sumptuous weaves are inspired by the Atelier Versace SS95 collection; the "Gianni Ribbon" band at the chest pays homage to SS03; the metallic mesh outfits are reminiscent of the supermodel days of the 1990s; the pastel colour palette is reminiscent of FW94; while the archival print with butterflies and ladybirds was first seen in the SS95 collection and the Versace Home campaign with Nadja Auermann and Claudia Schiffer.
Coinciding with the fashion show was the release of the La Vacanza campaign featuring Dua Lipa, photographed by Carlijn Jacobs, styled by Jacob K, hairstyling by Paul Hanlon and make-up by Lisa Eldridge.